[vc_row css_animation="" row_type="row" use_row_as_full_screen_section="no" type="full_width" angled_section="no" text_align="left" background_image_as_pattern="without_pattern"][vc_column width="2/3″][vc_column_text]
Two of Alterna Financial's business strategies amid the pandemic are offering insight into what's ahead for our economy.
The company led by CEO Rob Konrad, a former Miami Dolphins fullback/tight end, is gearing up to provide more commercial factoring and purchasing tax liens. Konrad is also famous for a 16-hour ordeal in 2015 when he fell off his 38-foot fishing boat and had to swim 9 miles to reach shore. The commercial factoring business advances money to businesses based on the receivables of their investment-grade customers, which can greatly help cash flow. Purchasing tax liens gives badly needed cash to governments and breathing space to businesses who haven't paid their property taxes.Alterna, which manages $1.5 billion, is the owner or majority owner of three companies:
• Alterna Equity Partners, which focuses on private equity in well-established companies that are positioned for growth.
• Socius Family Office, which is an independent multifamily office based in Fort Lauderdale. It serves 102 client families and is ranked as the 24th fastest-growing registered investment advisory firm nationally.
• Alterna Tax Asset Group, which acquires and manages tax liens from municipalities in 15 states and Washington, D.C. In 2014, it created the first AAA-rated multijurisdictional tax lien securitization.
Konrad played for Syracuse University before playing with the Dolphins from 1999 to 2004. From 2007 to 2011, he served on the Florida State Board of Administration, which invests and manages assets in the Florida Retirement System Trust Fund.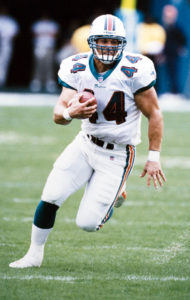 When he started Alterna in 2004, Konrad said hedge funds were becoming popular and investors were interested in noncorrelated returns. That meant a quest for assets that might do well when the stock and debt markets weren't doing so well.
Konrad's experience with the state board gave him exposure to different types of asset classes. One of the lessons many investors learned during the Great Recession is assets that were supposed to be noncorrelated fell just like the other markets.
Alterna came across municipal tax certificates. The certificates have super priority liens on properties with unpaid property taxes. They are typically auctioned by municipalities, who get cash for handing off the liens. In a worst-case scenario, the tax lien holder can foreclose on a property, but typically the lien principal is paid off along with interest.
Billions of tax liens are sold just in Florida and are an important part of municipal governments' budgets, he says. "If they didn't have tax lien sales there would be a meaningful gap, especially in times of distress."
Liens typically carry a 5 percent interest rate, which is much lower than the 18 percent a municipality might charge, Konrad says. In a way they are like a low document loan for two to three years, which gives the property owner time to recover and pay the taxes.
Konrad said the liens performed extremely well through the crisis with opportunities and yields climbing during the heart of the crisis.
One issue is that major banks had conflicting positions, holding both the mortgage and tax liens, so it wasn't a natural thing for them to be in the lien business, he says. As banks started exiting the business, some started lending to Alterna's financial companies.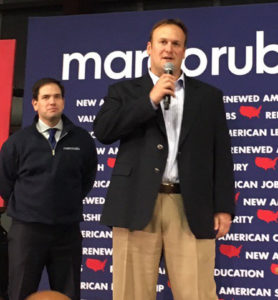 Alterna innovated the strategy of securitizations of tax lien certificates in multiple states, which were then sold to investors, such as insurance companies. The securitization process created an efficient capital structure, Konrad says.
Alterna became the second-biggest player in the tax lien space and its operations are capped out at about $300 million, Konrad said.
Konrad's expects three to four times the typical amount of tax liens to be available as a result of the COVID-19 pandemic.
He expects "the largest amount of capital destruction in any of our lifetimes." Tenant delinquencies in paying leases will reverberate to property owners who may then have problems paying their property taxes.
Factoring for SMEs
Konrad says his firm is expecting to deploy $250 million in net funds for factoring. He especially sees issues for small, medium enterprises, also known as SMES.
There's still money available for big investment-grade companies, but it's more difficult for SMEs to get credit, Konrad says. Alterna's strategy is to find SMEs who have receivables from investment-grade customers even if they aren't investment-grade themselves. Alterna then services the collection of the receivables to generate returns for its investors.
Konrad says there's a lot of PR going on from governments and banks, who might have been tarnished during the Great Recession. The PR these days is that they are here to help, but "the reality is they aren't a charity. They aren't a nonprofit. They are going to protect their own balance sheets and they have to. From what I see with all the businesses we are involved with and what you see on TV are two different things," Konrad says.
The PPP program has been a complete nightmare with the Small Business Administration not having the resources or systems to deploy capital in an efficient manner, and it's taken quite a bit of time, he says.  "When money comes in, it's somewhat of a Band-Aid on a mortal wound for a lot of these companies," Konrad says.
The full reality might be camouflaged now, but will become fully apparent in the next 90 to 180 days, he said in April.
Konrad has partnered on factoring with Stan Carpenter, who was previously chief sales officer for LSQ Funding. Carpenter is founder and president of Alterna Capital Solutions, which started about 20 months ago.
Alterna Capital has offices in Orlando, Atlanta, Denver and California. Its business development team is constantly on the phone with banks and SME owners, Konrad says. "What we have seen in the last couple of weeks is factoring can provide a solution for a lot of those companies when traditional balance sheet and asset-based lenders can't operate. The phones are ringing quite a bit lately." ♦
[/vc_column_text][/vc_column][vc_column width="1/3″][/vc_column][/vc_row]