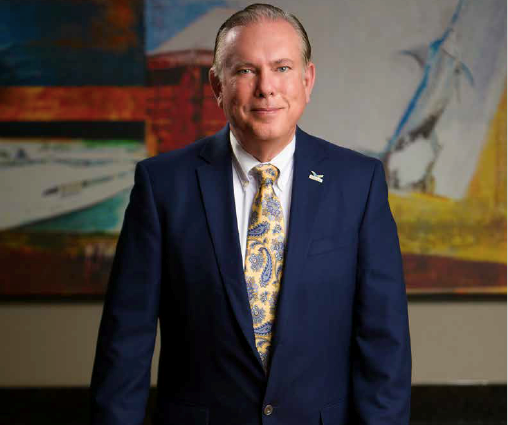 Future Tech Comes to Broward
Bob Swindell, president & CEO of the Greater Fort Lauderdale Alliance, praises the move
Future Tech Enterprise, Inc., an award-winning, global IT solutions provider, today announced that it is opening a new location in Fort Lauderdale.
The company, which serves as an IT partner-of-choice for Fortune 500 companies, leading universities, and hospitals, will occupy the top floor of Broward Financial Centre, 500 East Broward Boulevard.
The location will serve as the company's new executive headquarters and be used for various functions including administrative, customer engagement, executive meetings, marketing, sales, and technical support. Approximately 25 jobs are expected to be created. Tim Talbot of ComReal assisted the company with its building lease.
Bob Venero, president and CEO of Future Tech Enterprise, Inc., credits the region's ongoing economic growth, strong educational system, and commitment to attracting leading technology companies as key reasons for choosing Fort Lauderdale. He says the company is also considering other local-area expansion opportunities that will help Future Tech meet the growing demand for its range of IT and logistical services.
"The collaborative efforts between government, business leaders, and the Greater Fort Lauderdale Alliance, have made this area a prime target for where businesses want to operate," Venero says. "We look forward to building and expanding our operational capacity here."
"The Alliance is thrilled to welcome Future Tech's new executive headquarters to downtown Fort Lauderdale. The company's decision to locate here reinforces our long-standing tradition as a hub of innovation and tech in Greater Fort Lauderdale," says Bob Swindell, president & CEO of the Greater Fort Lauderdale Alliance, Broward County's official partnership for economic development.