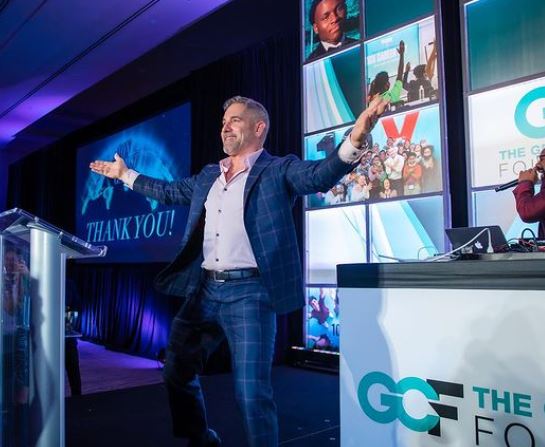 Grant Cardone Foundation Raises Millions of Dollars During 10x Impact Gala
Funds raised will benefit the 10X Hub & 10X Kids Programs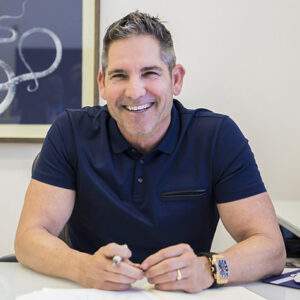 The Grant Cardone Foundation raised $2 million during its inaugural 10X Impact Gala last month at the JW Marriott Turnberry Resort and Spa in Aventura. The Grant Cardone Foundation is a national nonprofit organization established to provide funding to enhance youth programs across the U.S. The evening was hosted by Grant Cardone (pictured), an entrepreneur, best-selling author, star of Discovery Channel's Undercover Billionaire and founder of the 10X Movement.
Gala event guests included entrepreneurs from all over the country, including retired NBA star and Hall-of-Famer, Alonzo Mourning and world-renowned DJ Irie. The Grant Cardone Foundation's mission entails providing mentoring, financial literacy education and entrepreneurial development to at-risk adolescents in underserved communities, especially children without father figures in their lives.
"It is my personal goal to deliver a program that gives kids and young adults, from underserved and at-risk communities around the world, the opportunity to create the life they want, not the life the system makes them think they have to settle for," Cardone says, CEO of the Grant Cardone Foundation.
The event featured a live auction and a thought-provoking presentation by Cardone and Mourning, as well as presentations from Chief Operating Officer Sheri Hamilton and 10X Stages Co-founder, Pete Vargas. The Gala sponsors included Platinum and Presenting Sponsor Mark Naaman of Allegiance Gold, which donated $250,000 to the Grant Cardone Foundation; Diamond Sponsor Greg Kennedy from PowerhouseCryptos.com; Premier Sponsors, Dom Del Monaco from Red Rock Industries and Magda Khalifa from Triangle Fragrances.
After losing his father at a young age, Cardone witnessed how many of society's most pressing challenges comes from a lack of father involvement in children's lives. It can directly impact economic welfare, production, the erosion of human capital, social exclusion, crime and social instability. Cardone established his charity to help those who may need life and career guidance, just as he once did.
The global initiative funded at the Impact Gala event was the newly launched 10X Hub program in South Africa. The 10X Hub provides financial literacy, entrepreneurship, and mentorship programs to help level the playing field, fight poverty at its core, and create a lasting LEGACY (Leading, Entrepreneurial, Growth and Commitment to Youth education) in improvised communities. It features an entrepreneurial development center, a collaborative space and a 10X mentorship hub.
To learn more about The Grant Cardone Foundation, visit Cardonefoundation.com