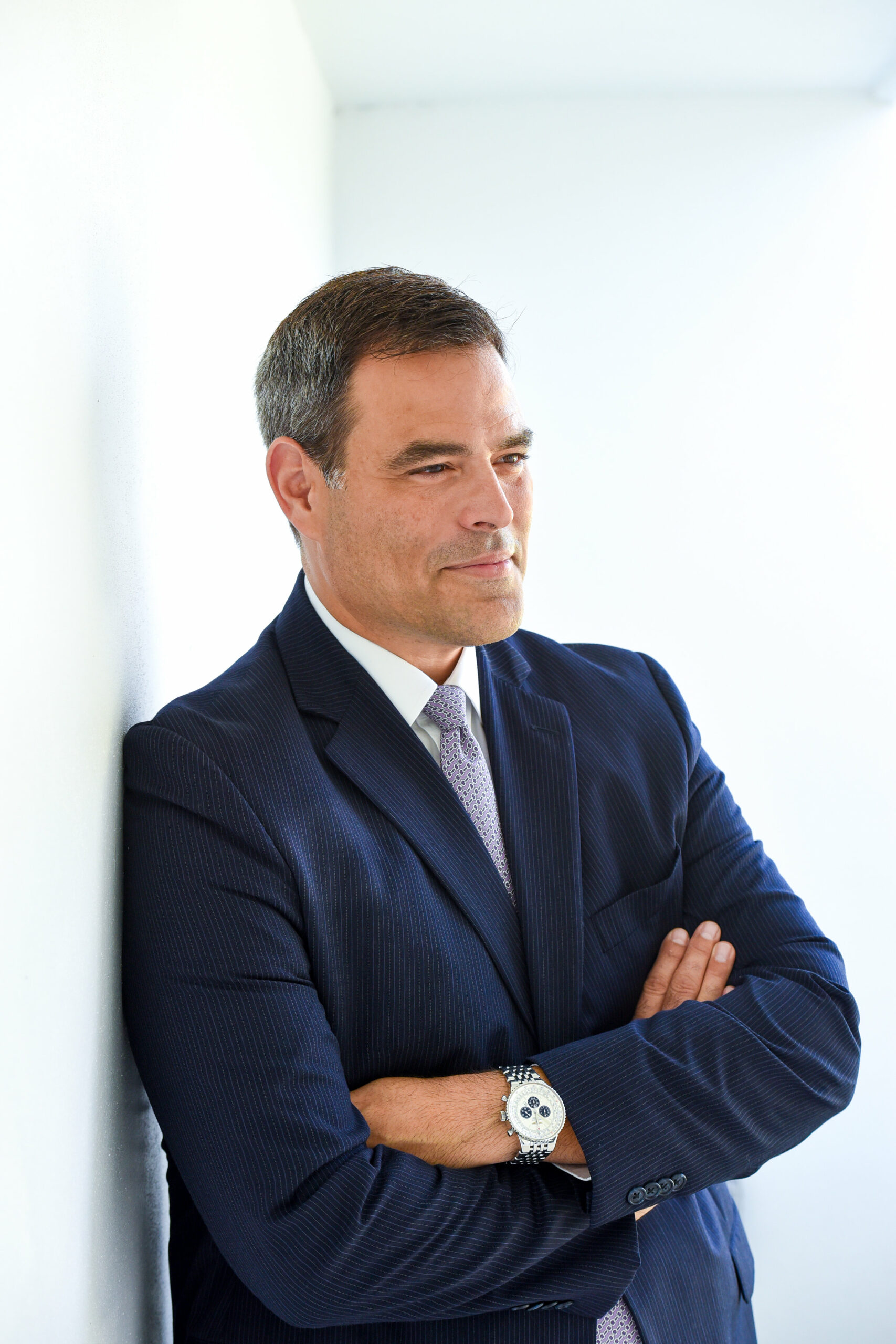 Handling a Windfall
Maybe you sold your business. Or maybe you just signed a big contract with the Marlins. You're going to want some advice from Carlos E. Lowell
Over the past 25 years, financial adviser Carlos E. Lowell has developed particular expertise with clients who have experienced what he calls "big liquidity events." For the most part, of course, such occurrences are quite desirable—which is not to say that they don't arrive with their own challenges.
Whether the windfall comes from reaching the big leagues, or from cashing out of a business, Lowell has the skills and the steady demeanor to help his clients see the bigger picture, and handle the funds deftly. The numbers he deals with are impressive—as a senior vice president with UBS Wealth Management, and head of The Lowell Group in Miami, he currently has more than $250 million under management and he's seen more than his share of cash infusions.
"For the athletes, part of the challenge is the windfall itself," Lowell notes. "If it's a 25-year-old guy making $12 million a year, they only get paid for the six months of the season. And they are clearing half a million dollars every two weeks, more or less. Just a ridiculous amount of money. And they'll say, 'Oh, I have a half million to spend, until two weeks from now.' No, no—that money has to last you for the rest of your life."
Professional sports is full of stories of financial cluelessness. "One time on the Marlins there was a player who gave his debit card to one of the clubhouse guys, and asked him to go to the ATM and get him some cash," Lowell says. "The clubhouse guy goes and comes back with the money and the receipt and he looks down and says, 'You have $4 million in your checking account? Even I know that's pretty stupid.' "
In part because they tend to be at least a little older, entrepreneurs tend to be less overwhelmed by a sudden cash influx. "It's a culmination of something," he says. "These are people who build businesses and sell them." (Far less common, Powell notes, are speculators who hit it big, like with the Gamestop phenomenon of this spring: "I told my clients: Something like that is not an investment; it's gambling, plain and simple.")
Still, the complexities of the situation can prompt similar, too-quick reactions. A high-earning ballplayer might start flying private, several times a year, or buy too large a home. Even more seasoned entrepreneurs can fall victim to bursts of impatience.
"One of the biggest mistakes I have seen on the corporate side is, after all of the effort to sell the business, you feel that you've got to do something with the money right now," Lowell says. "That adrenaline is pumping through their system. That's where an adviser like me comes along and tells them to park it in a safe place and think about it. Take a month or two or three just to put the complicated process behind you and recenter yourself. You can make mistakes just doing something because you feel that it has to be fast as opposed to right."
Lowell, who grew up in the Miami area, will mark a decade with UBS this June (following stints at Goldman Sachs and Morgan Stanley), though he says his "path to finance was a little circuitous." He studied engineering and economics at the University of Miami, worked in insurance for a time, and received an MBA from the Sloan School at Massachusetts Institute of Technology. He's active in the community, supporting the University of Miami as well as the Baptist Health South Florida system.
Lowell's measured approach—and, it may be said, his understanding of the psychology of money—comes in part from close experience. In the late 1990s, his brother Mike Lowell reached the major leagues (he played for the Marlins, the Yankees, and earned the MVP award for the 2007 World Series when he played with the Red Sox). Lowell eventually became his brother's financial adviser—but not without earning it. "He put me through the ringer," Lowell says. "Now, I can appreciate it, but at the time I was like, 'Hey, I have clients with a lot more money than you and they don't ask all these brutal questions.' But it made me a better adviser. As your clients push you, you've got to get smarter. You've got to understand things more, and build your knowledge base. He was a big catalyst for that.
"When I'm doing my job right, I really do have an impact," he says. "These can be deep conversations. 'Let's make sure we take care of what you need now.' But also, 'What do you want to leave to your children, to the things that are important to you?' "
– David Zivan