Paul Leone is driven by, and exudes, two things: savvy and compassion. A man on the move, Leone joined The Breakers Palm Beach in 1985 as controller, and by 1994, he was appointed president at the age of 36. In 2016, he became the first non-family CEO in the history of the 126-year-old company, which originated when the legendary Henry Flagler had a vision to create a grand hotel in the tropics, a destination that New York society—and the world's elite—would make an annual pilgrimage to. Leone spoke to SFBW about how a sui generis hospitality business endures and evolves.
This curveball question relates to how we met, which was on a Seabourn cruise. You gave me this tip about a Jacuzzi on a remote part of the ship that few people knew about. So, that got me thinking about The Breakers—it's such a well-known property, with so many return guests and locals who are so familiar with it. But is there a hidden spot, if someone wants to have a private meeting or crack open a book?
Actually, yes—there's this little nook off of the South Loggia and it has a conference table and some lounge chairs, a living room sort of set up. You're absolutely right—I was having difficulty thinking of a spot, because the other spaces I were thinking about are places where there would be other people—and your family could more easily find you.
You brought in the business aspect. If you want to have an impromptu meeting, the grand lobby is so well-trafficked that a more discreet spot is required.
That's exactly right, and the furnishings are such that you could sit around a little conference table, or you could sit in a few living room chairs for a more social meeting.
Let's talk about the off-property aspect of the business. When I first stayed at The Breakers maybe 20 years ago, I was struck by the fact that the resort owned and managed restaurants off property that you could take a shuttle to. They might not be the same restaurants now—now you have Echo and Henry's—but I'm intrigued by this idea of extending your reach outside of the property—which is enormous anyway. Even recent real estate acquisitions, like the bank purchase from earlier this year on Poinciana, PNC Bank, are in this vein. What is the strategy behind this expansive view beyond the traditional confines of the resort?
What it means: The fundamental idea is that this is The Breakers Palm Beach; that's our name. The hotel name historically is The Breakers, but a few years back, probably 20 years ago, in our branding we added the words "Palm Beach," because Palm Beach is an incredibly powerful brand, as is The Breakers, and we wanted to leverage that into our reputation, our branding, our marketing. We want our guests to experience not only The Breakers but to experience Palm Beach. Because we're a destination resort, we're blessed that, for the most part, our guests don't have to go anywhere—we have everything. However, we felt that extending their experience into the community would be beneficial to The Breakers and would be beneficial to the community.
How so?When we started our work on Royal Poinciana Way, by buying Via Flagler and then by buying these other properties, that street, which historically was as important as Worth Avenue—and was the bridge right into town, right to The Breakers—was in disrepair. The entire street had been underinvested for decades, until finally the Frisbie Group started this renaissance, and they asked us to be a part of it. It was a walkable part of Palm Beach from The Breakers, so now if you look at Google Maps—and this is how I've been selling this to my board for the last five years that we've started acquiring property in the surrounding area—you can now leave the north side of the property of The Breakers, our 140 acres, walk up Main Street, and that entire Royal Poinciana Way has been revived. We have more work to do, some exciting ideas.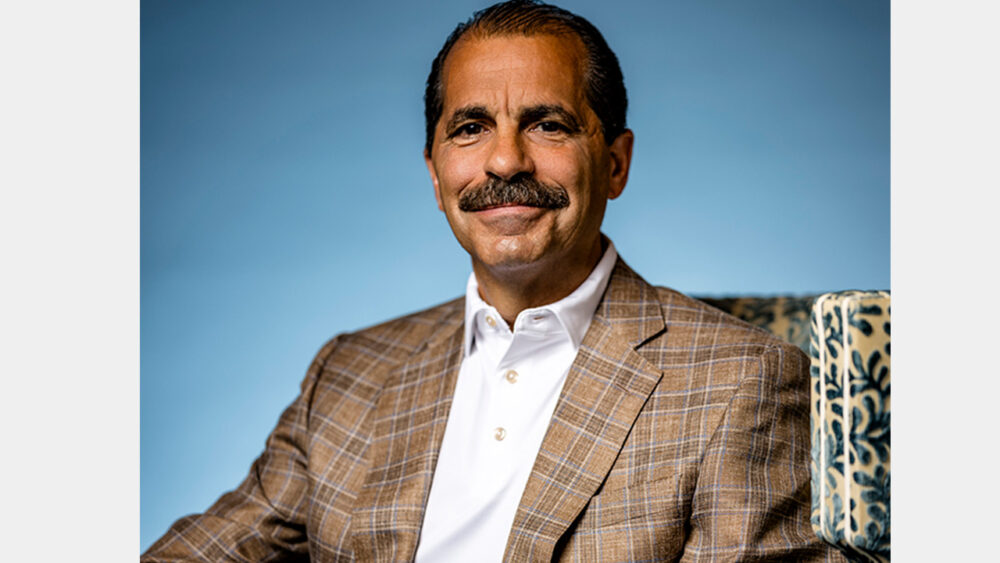 The Breakers is surrounded by even more redevelopment and beautification, right?
Yes, Bradley Park was restored by the Preservation Foundation of Palm Beach [in 2017]. And right behind our building, on the corner, there's the White Elephant, the hotel brand from Nantucket. Then you have the Flagler Memorial Bridge—the original bridge—and the walking path under the bridge was extended. And then, to the south you have the Royal Poinciana Plaza, which for most of the 38 years I've been in Palm Beach, this 11-acre plaza on the water had been underinvested as well; but a developer came in and has restored that plaza. And you've got the Flagler Museum, one of the great house museums in America, has been fully restored. So, you've got this additional experience surrounding our property that's walkable.
It seems that all up and down the coast of South Florida, developers are trying to make cities and towns walkable, more New York-like.
Even before the pandemic, people enjoyed walking in this beautiful town and now, as a result of the pandemic, people are walking and biking more than ever. Expanding The Breakers experience into Palm Beach has really been positively received. It's not only been a good investment for us; it's a good experience for our guests and our members. The town has given us a lot of accolades for helping restore that very important part of town. We love Worth Avenue, and we're so lucky to have Worth Avenue in Palm Beach—it's in great condition, it's beautiful, and there's been an explosion of retail. So, all of that feeds into The Breakers Palm Beach, and we try to use that to our advantage and to the community's advantage.
What about the PNC Bank site—will that be part of the resort's amenities, or commercial real estate that has nothing to do with the resort?
The plans are two-fold. The short-term plan is—let's say five years—is to put in a tenant that will complement the street. I don't know exactly what that is, but we have a few ideas. Longer term, I would expect to see that developed like Via Flagler with commercial on the ground level and residential above. With Via Flagler, the Frisbie Group—and we're very good friends and partners—took a risk: Will very affluent buyers buy a condominium above a commercial property on main street as opposed to being in an enclave. In other parts of the world that's normal; they do that everywhere—in New York City's towers—but in Palm Beach it is not that common. There hasn't been anything like that developed in years and they proved their case, so we feel like there is demand for that, and in our some of our properties you'll probably see that happen down the road.
The last time SFBW interviewed you, you mentioned that although there is a formal corporate structure, you were able to call up the family, and say, I'm sick of the look of this lobby—I want to do something different. That's an old story. Do you have a more recent one that demonstrates your relationship?
I do have one that comes to mind. It was 2004, when we had the first of what would ultimately be three hurricanes—direct hits in 13 months: Frances, Jeanne and Wilma. I had been with the company at that point for 20 years; in all those years, I'd never had a severe hit from a hurricane and so it was a new situation for me. I picked up the phone and I called our chairman Jim Kenan. He had been watching it on the news and I called him right away as the storm passed. We realized we had a pretty significant hit, and we were going to have to close the hotel—I estimated four to six weeks. I said to Jim, "I don't know what kind of damage our staff has sustained with their properties, and I really think we need to continue their pay while we're closed, and it's going to be a pretty big hit." Jim didn't even flinch, and he said, "Listen, don't worry about the property. Take care of our team."
That's a fast response—and a humane one.
Maybe in some big corporations that would have taken another couple of weeks to do a financial analysis. We sorted out the insurance later. Jim didn't care whether we were going to get an insurance reimbursement or not. He immediately said, "Just take care of our people." Full pay, at least four weeks. And that was millions of dollars. We're interesting. Our chairman today, Garrett Kirk, who succeeded Jim Kenan a couple of years ago—Jim was the chairman for 35 years—likes to say that we're a very conservative company, but while that sounds like we don't take any risks or are very slow, it actually means—like in that example, as with the pandemic—we're able to move more quickly in crisis situations. Because of our conservatism, we have a huge margin of safety in terms of liquidity that allows us to be more aggressive when others are conservative because they have no choice.
Can you elaborate on The Breakers' minimal debt?
I can tell you, without exact numbers, that given the size of our balance sheet and the value of our company—we probably have one of the most valuable pieces of real estate in America—it's immaterial the amount of debt we have. Frankly, the main reason we have debt is to have relationships with banks in the event we need help. We could literally have no debt right now and operate comfortably, but we have some debt with three of the biggest banks as discipline.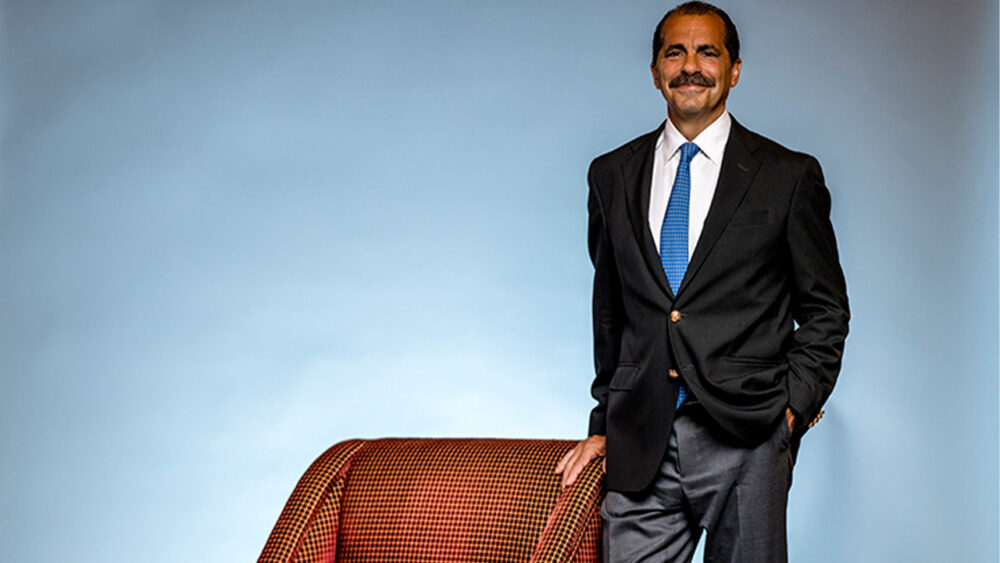 And finally, The Breakers receives a lot of attention for being a great place to work—the loyalty that you have toward your employees that you referenced a few minutes ago is rewarded with loyalty back.
In 1994, I was the chief financial officer of the company. I had been there nine years; I was 36 years old and I even at that young age I knew I was in a pretty high-level position and the company was struggling. We had three presidents during that nine-year period that I was there. I was called in for a meeting, just off the cuff, and I walked into this room and Jim Kenan was sitting at the end of the conference table. There were three or four other board members at the table, and before I could even sit down, Jim said to me, "Paul, we have some news we want to share with you—we're going to make you president of the company. We want to know what you're going to do to fix this thing, because we're really unhappy; we're not proud of what's happening here."
I said to Jim, "First of all, this is a big surprise and a huge honor. I'm extremely grateful, but those are really big questions. Would you be OK if I could just think about this overnight, and he said, "Absolutely." I walked back in the next morning and I slapped down on the table a 20-page strategy I'd written overnight on how to revive the food and beverage business. I thought I had about six months to make a statement; I had figured this out overnight, and whether it's right or wrong, I got a plan. And by the way, not to boast, but I'm virtually certain we have the most successful food and beverage business in our comp set in the industry. But back to your main question: I said, "Jim, I think I have the answer," and it's funny—he and the board members leaned in, like, "Please, God, give us an answer." And I said, "Jim, we need to learn how to hire people. We have more people working here who know more, want to serve other people, than the man in the moon—and some of them are really good people. They're just not in the right positions. Others are not very nice people." And then I said, "We need to create a workplace where people look forward to coming to work—as hard as this business is, long hours, holidays, weekends, intense volume."
I said we need to create a culture where people look forward to coming to work and at the end of a very long day feel gratified and proud of what they do. That may sound very obvious to you, but we started out on that mission—it was truly a mission. As as straightforward as it sounds, it's not that easy to do and we were going to double down on this and make employee satisfaction the key driver of the business performance on the simple, powerful idea that happy employees are more productive.
Photos by Nick Garcia