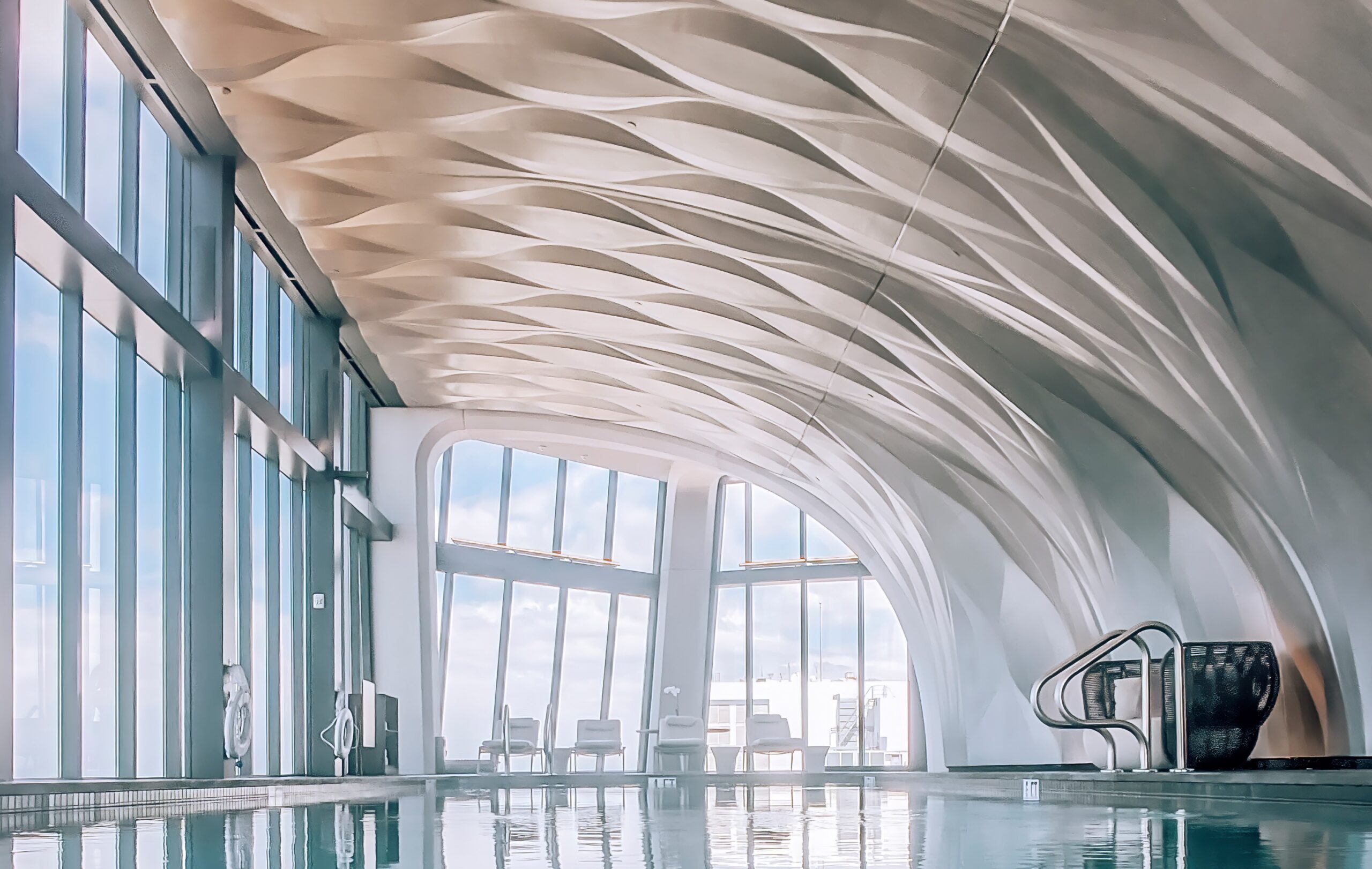 Is This the Most Beautiful Condo Pool in Miami?
We asked photographer Azeez Bakare
"The opportunity to capture spaces within One Thousand Museum is always a thrill for me," says 3D artist and architectural photographer Azeez Bakare of the iconic tower designed by Pritzker Prize-winning architect Zaha Hadid. Bakare took special care to catch the undulations of the swimming pool's faceted metal ceiling, which evokes waves and schools of shimmering fish. "As you look around the pool, you will be able to savor the beauty of the Zaha Hadid Architects' design. I have never experienced a space as impressive as this one in Miami. The intricate patterns starting on the walls and ceiling create a beautiful use of materiality. It's stunningly beautiful when paired with the clouds above 600 feet." After the sudden death of Hadid in Miami in 2016, Chris Lepine, project director of Zaha Hadid Architects, completed the project.