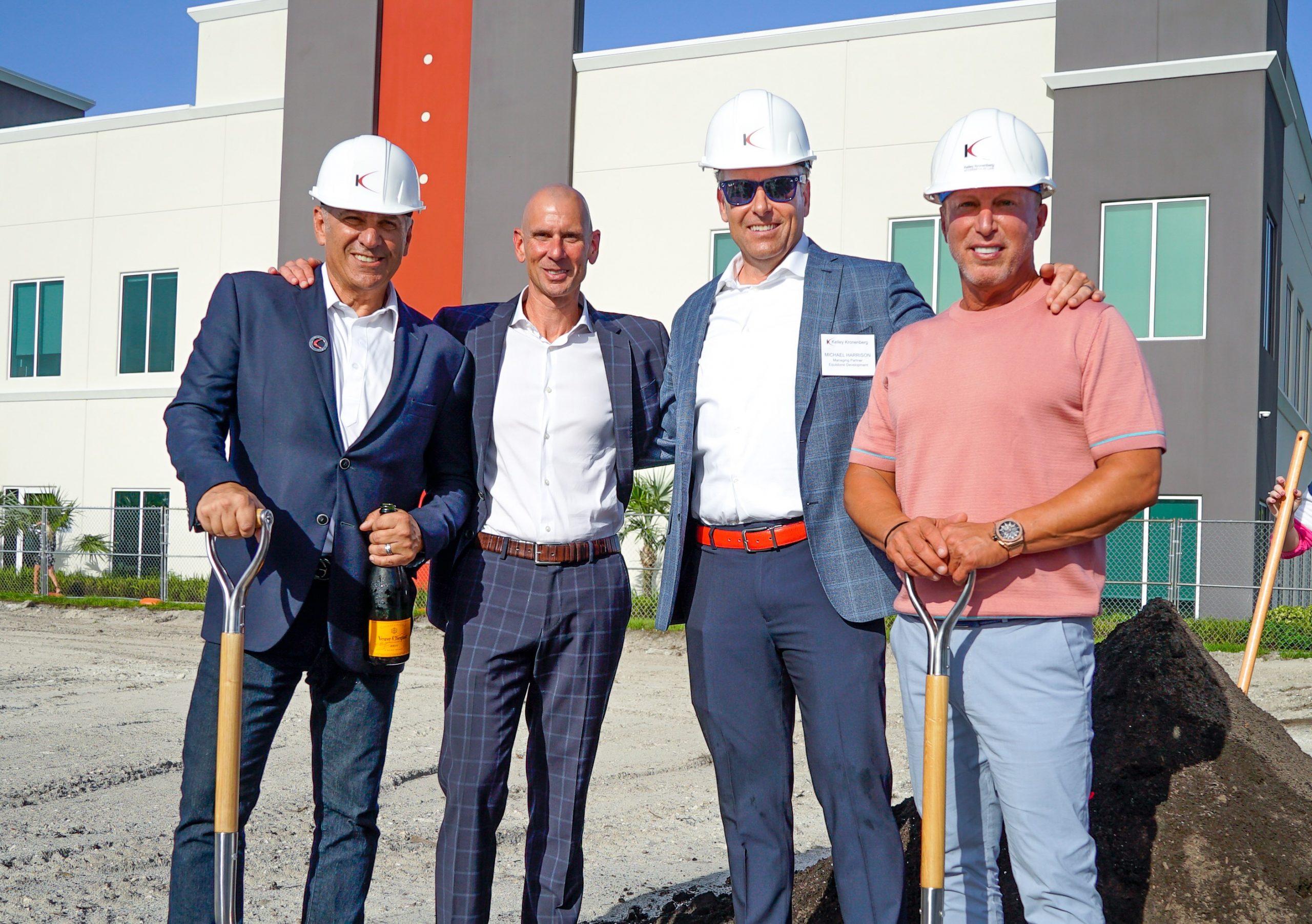 Kelley Kronenberg Begins Construction on Second Building at Corporate Headquarters in Fort Lauderdale
An additional 34,000-square-foot, two-story office building will support the firm's continued growth
Kelley Kronenberg, a multi-practice business law firm with more than 400 employees, has started construction on a second building at its corporate headquarters in Fort Lauderdale. Kelley Kronenberg and Equistone Development, Inc. formed a joint venture to construct the 34,062 square foot office building, which will help the law firm better serve its clients and accommodate growth. The project started breaking ground in May and is due to be completed in 2023. The ground-breaking ceremony included Davie Mayor Judy Paul and Davie councilmembers Susan Starkey and Caryl Hattan and the Davie Police Department members.
"We are pleased to bring this project to this stage and to its successful completion," Michael Harrison says, principal at Equistone Development. "Our pre-development investment was completed amidst a global pandemic, but our commitment together with Kelley Kronenberg as our partner is unwavering. We are confident our team will accomplish the partnership's goals and will continue to strengthen its relationship with Kelley Kronenberg on this joint venture and future ones."
The new building will be a state-of-the-art sister replica to Kelley Kronenberg's adjacent corporate headquarters, a 35,000-square-foot, two-story office building completed in 2019 by Equistone Development. The new Class A building is set to be LEED certified. The most notable features include electronic vehicle charging stations and solar power connectivity. It also has a state-of-the-art HVAC system with bipolar ionization air purification technology. The ultra-violet air filtering system increases air quality and reduces harmful contaminants. The new facility will feature private office suites and collaborative workstations in a space with distinctive architecture and progressive design elements. The new building will feature a game room with ping-pong, billiards, foosball, and a fully equipped café with snacks and beverages.
"We purchased our HQ property with a strategic view," Heath Eskalyo says, Kelley Kronenberg's Principal Partner and Chief Financial Officer. "It is highly accessible to our clients and our employees as it's off 595 and a few minutes from I-95 and I-75. We took the option to purchase the neighboring property years ago, as we knew we would outgrow the space. The new building is going to grant us more capacity, although we will be virtually full when we move in."