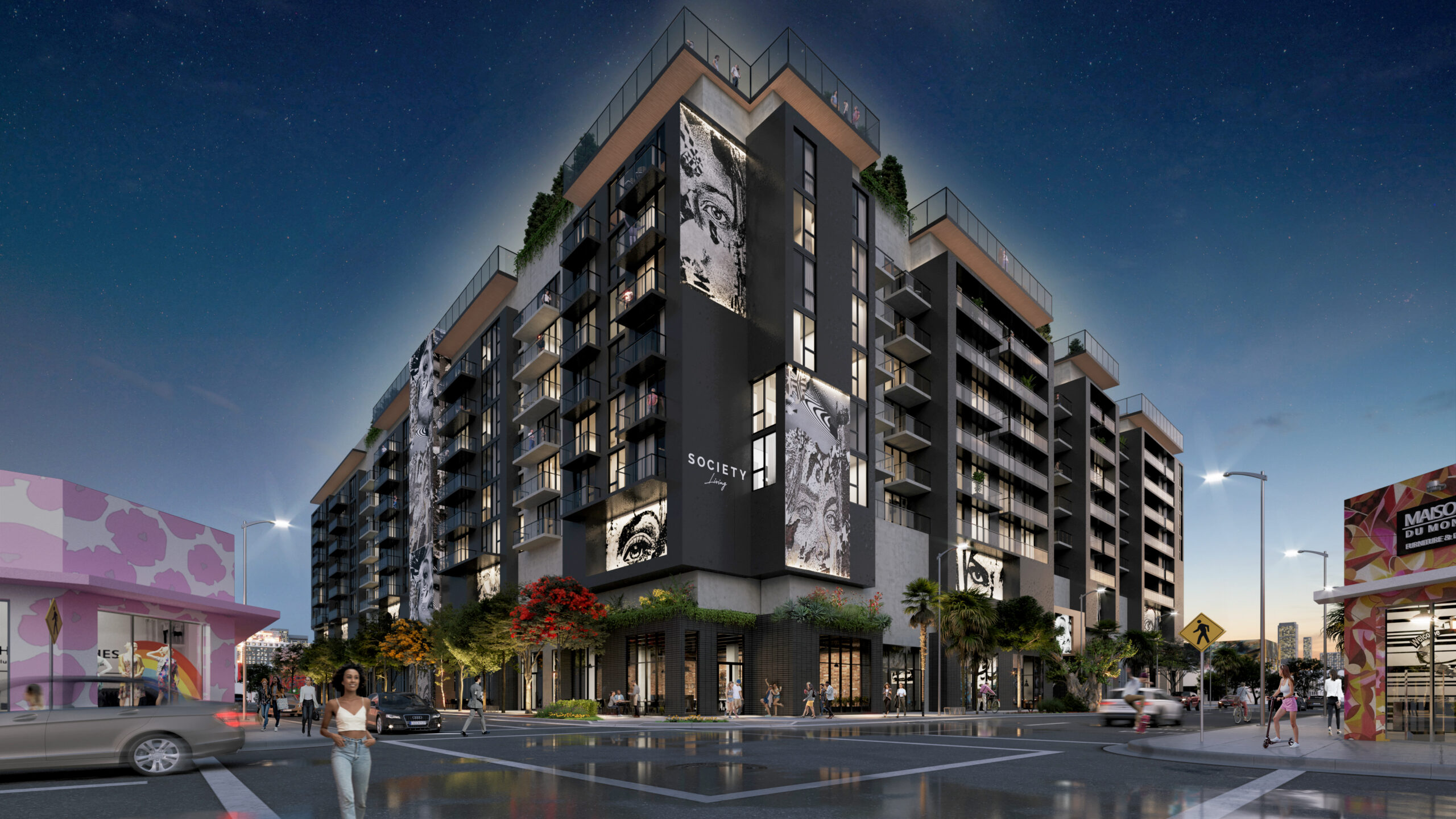 Loan Approval Leads Way to Mixed-Use Project in Miami's Wynwood Arts District
The development will include 318 units and over 50,000 square feet of commercial space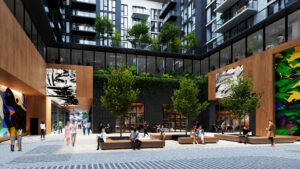 After securing a $142.3 million construction loan, developers PMG and Greybrook Realty Partners will proceed with plans to build the 10-story Society Wynwood mixed-use project at 2431 NW 2nd Ave. The loan will help finance the project, which began construction earlier in 2021.
"We are thrilled to expand our relationship with these top lenders beside our partners at Greybrook to create a premier living and entertainment destination on the most prominent block in Wynwood," says Ryan Shear, Managing Partner at PMG. "Miami and the Wynwood market are close to our hearts as a team of passionate locals. With the incredible success we've experienced at Society Las Olas in Fort Lauderdale and Society Biscayne slated to open in early 2022 in Downtown Miami, Society Wynwood will be the third social apartment community in South Florida under our rapidly expanding Society Living national brand. Society Wynwood will provide a community-driven living experience and attainably-priced housing that reflects the vibrant energy and positivity of the surrounding neighborhood."
The development is expected to be completed by the spring of 2023, featuring 318 rental apartments and 50,210 square feet of commercial space between the ground floor and rooftop. Layouts for the units will provide a mix of traditional units with efficient designs and "Rent-by-Bedroom" (co-living) options. Amenities feature an expansive pool deck, co-working lab, modern gym and fitness studio, entertainment lounges, yoga lawn, craft food and beverage operations, intelligent package lockers and app-based keys.
"Securing this construction loan for Society Wynwood further proves the strength of the Society Living portfolio and the appeal of social apartment communities," Sami Mouaket, Director, U.S. Investments & Development at Greybrook Realty Partners. "Society Wynwood's turnkey rental options, premium amenities and curated event programming deliver an attractive investment opportunity for investors and will provide outstanding quality of life for future residents."
For more information, please visit Societyliving.com