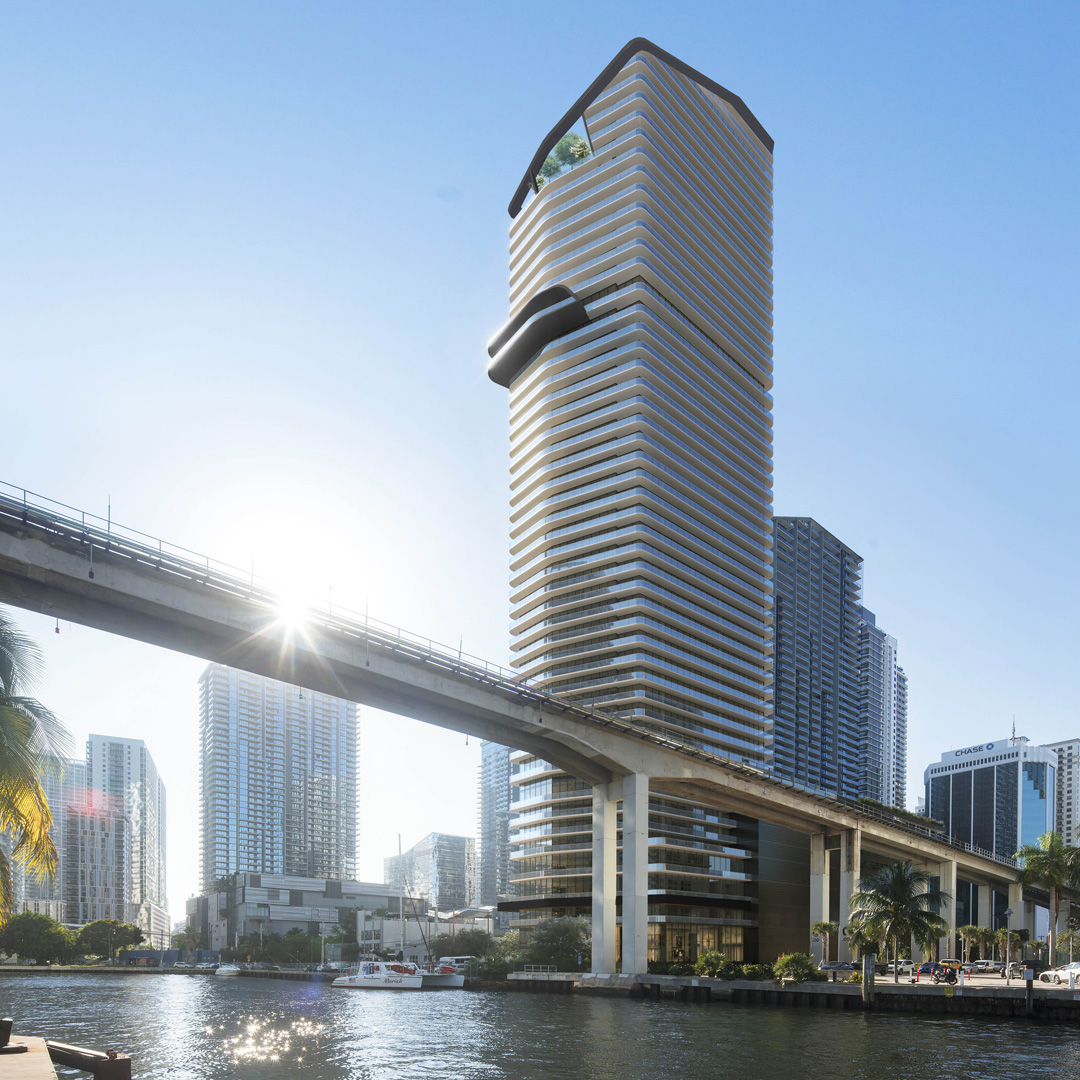 LOFTY Announces NFT Art Collective for Buyers
The developer will transfer ownership of the digital art at closing
With the launch of its NFT art collective, LOFTY Brickell, a 35-story condo tower, will display an NFT collection throughout the building, with unit owners also receiving a unique NFT with the purchase of their residence.
LOFTY's NFT collection features original artworks by four renowned artists. The first launch will feature renowned Miami-based multi-disciplinary artist Carlos Betancourt. His artworks and installations explore culture, memory and beauty issues, featured at the Metropolitan Museum of Art in New York, the Smithsonian National Portrait Gallery in Washington, D.C., the Perez Art Museum in Miami, and the Museo de Arte Ponce in Puerto Rico.
"This significant investment in next-generation art aligns with our forward-thinking vision for the future of homeownership," Harvey Hernandez says, CEO of Newgard Development Group, the developer of LOFTY. "Whether our owners are already NFT collectors or new to the space, this innovative offering we've added to LOFTY's robust slate of amenities and social spaces will create memorable shared experiences for our residents while delivering added value to our buyer's portfolios."
The digital artwork will focus on Miami's heritage and LOFTY's riverfront location in the heart of Brickell. Each piece in the exclusive NFT collection will feature the city's multifaceted evolution as a prominent cultural, economic and tech hub.
"The concept of incorporating NFTs by Miami's visual artists into LOFTY's innovative buyer program brings refreshing, invigorating ideas and opportunities into the city's ever-evolving contemporary art dialogue," Betancourt says. "The NFT created for LOFTY is inspired by my Re-Collection series, connecting my experiences in Miami and the Caribbean basin. At its core is an animated kaleidoscopic composition, bursting with collaged imagery that moves as in an eternal dance, constantly blending and mixing to the cultural mutations and syncretism of our times."
LOFTY features studio, one- and two-bedroom units alongside 40,000 square feet of luxurious amenities, including a private marina, waterfront dining, members-only social club, resort pool deck and fitness center, indoor/outdoor cigar lounge, a coworking lounge and meeting rooms. Interiors are designed by NY-based INC, architecture by Arquitectonica and landscaping by Urban Robot Associates.