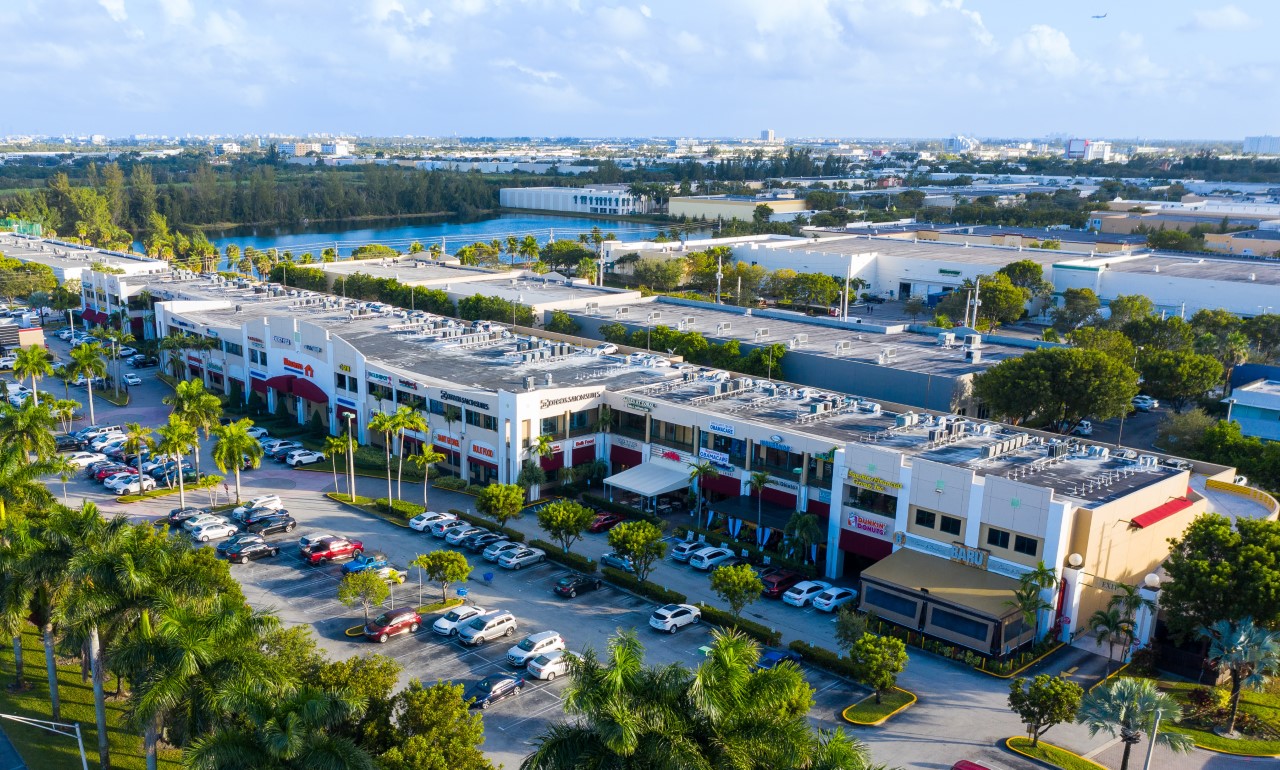 Marcus & Millichap Brokers $57 Million Sale of Shopping Center in Doral
The commercial real estate brokerage firm specializes in investment sales, financing, research and advisory services
Marcus & Millichap (NYSE: MMI) played an instrumental role in negotiating the $57 million sale of Doral Shops, a 99% occupied, 113,354-square-foot retail property in Doral.
"The acquisition provides the buyer with an outstanding opportunity to break into this high-barrier-to entry submarket market where there have been very few opportunities to acquire any commercial assets," Scott C. Sandelin says, senior vice president of investments in Marcus & Millichap's Miami office.
Sandelin and Edward Romo had the exclusive listing to market the property on behalf of the seller, a limited liability company. The buyer, also a limited liability company, was secured and represented by Sandelin and Romo.
"The sellers, who developed the property more than 20 years ago, are exiting at an optimal moment," Romo says. "The buyers have a long-term perspective and recognized the opportunity to acquire a prime asset with strong underlying real estate fundamentals, a high replacement cost, and a sustainable and growing income stream due to below market rents."
The property at 11402 North West 41st St off Highway 29/Ronald Reagan Turnpike was built on nearly six acres in 2002 and features over 70,000 square feet of ground-floor retail space. The largest user is Navarro Discount Pharmacy, a CVS-owned company that occupies 21,000-plus square feet. Other tenants at the center include 12 restaurants and several service-oriented companies. The average lease term for the ground floor spaces has been more than six years. The second floor contains almost 40,000 square feet of service retail and office space comprising 26 tenant bays. Many of these users are medical or health-related and have an average lease term of approximately four years. Second-floor tenants benefit from a dedicated drive-up parking deck.