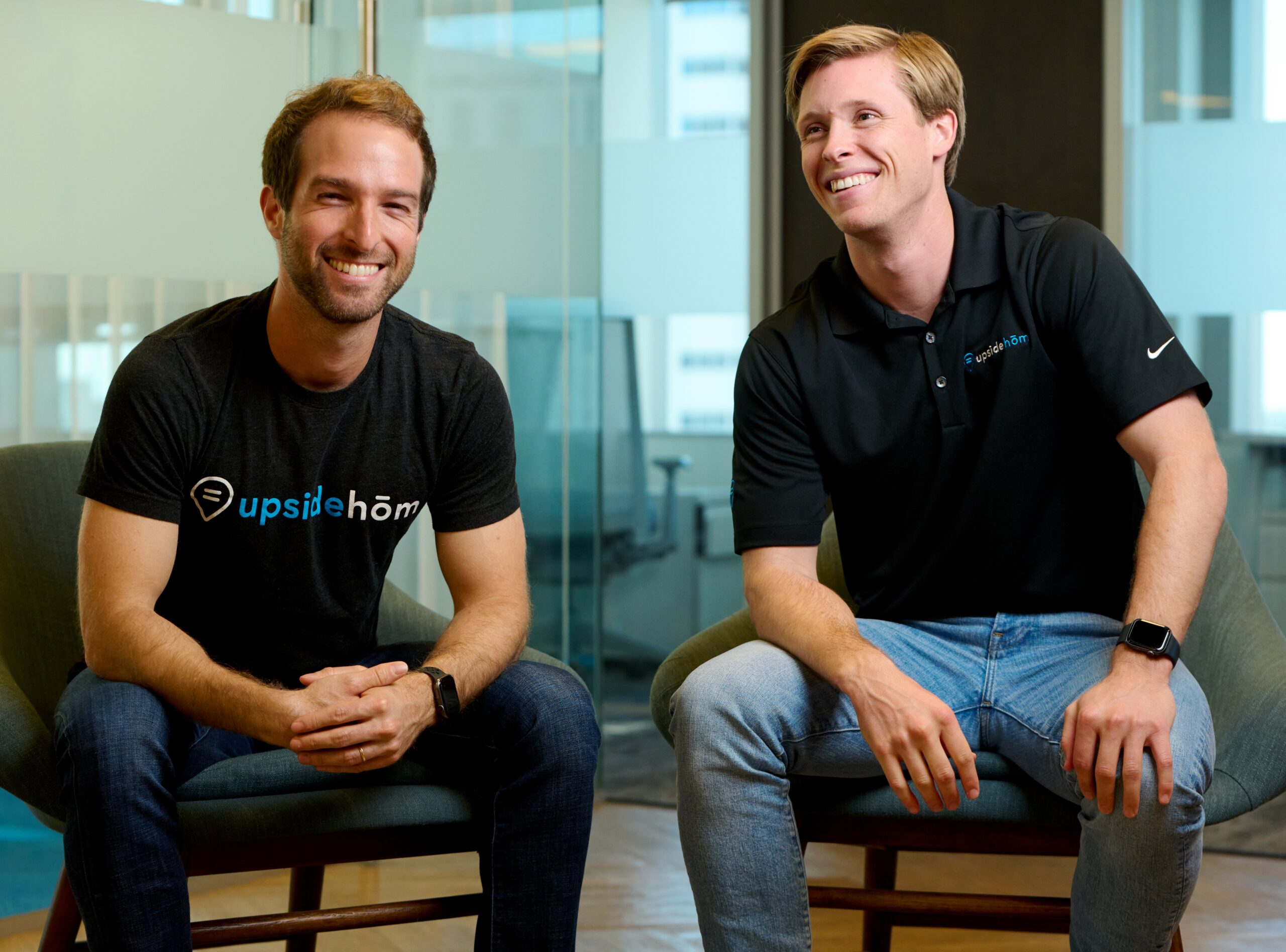 One South Florida Company Is Redefining Aging in Place
A new way of looking at senior living from an unlikely source
When UpsideHom co-founder and CEO Jake Rothstein's grandmother needed a respite from long days looking after her husband, she drafted Jake to sit with him—a task the loyal grandson was pleased to do. "Really, he just needed a companion," says Jake, adding that he "marvels at the profound bond between young and old."
This ritual of caring led Rothstein to start a company called Papa (after his grandfather), which addresses the omnipresent loneliness and isolation many seniors feel. "Papa offers what you might call a grandkid on demand," he says, explaining that the company "pairs each senior with a younger person for companionship and assistance with daily activities." Later, when Rothstein's grandfather died and his grandmother sought a new living arrangement, the serial entrepreneur—a University of Florida graduate with a background in sales and software—thought of The Golden Girls. He imagined matching older adults with likeminded roommates, both to save costs and assuage loneliness. "There was such a need for something like this," he says.
Spurred by his family's own dilemma, Rothstein, joined by co-founder and COO Peter Badgley, conceived the Fort Lauderdale-based UpsideHom, an innovative living alternative for older adults. Launched last year during the pandemic at a time when nursing homes seemed like a war zone, this fully managed, concierge-style living option resonated, scoring $2.25 million in seed funding. "Ninety percent of seniors want to age in place," says Badgley, a former capital markets analyst with a bachelor's degree in finance from Providence College. He knew that technology could be harnessed to create this viable option for seniors looking to live in a non-institutionalized setting.
"There has been a lack of sustainable and viable options," Rothstein says. "Most senior care has been one size fits all. We wanted to change that by offering an affordable plan customized to meet each unique person's needs." Now in Miami-Dade, Broward and Palm Beach counties, the popular, fast-growing company plans to expand throughout Florida this summer, moving up the east coast next. "With more than 1,000 percent growth in revenue and bookings since launching in January, our goal is to continuously enhance the member experience," Badgley says.
But how does it work? The first company of its kind, UpsideHom places both single adults and couples in nonsenior apartment communities. "We create a kind of deconstructed senior living center in disguise," says Rothstein, explaining that they rely on existing infrastructure, "securing apartments, clustered around popular city hubs."
"We've built the largest senior living community in the world without laying a brick," Badgley says. Members, as the residents are known, "may live next door to a family, a couple or other UpsideHom residents," Rothstein adds.
"We've created a program where they take what they need from a menu of options," Badgley says. "We're building new technology, set to release this fall, which will give UpsideHom members simplified access to fresh healthy meals, groceries, transportation and even health care and pharmacy services." He explains that the platform also simplifies tasks on the back end, for the internal management team, which manages member and family engagement. "Members will also be able to meet and chat with other members, match with roommates, and even schedule experiences with each other, all through a simplified user interface—an app."
With living situations starting at $1,500 a month, visits from Papa youngsters every two weeks, a one-payment turnkey fee, plenty of sociability and camaraderie, and tons of support, the thoroughly humane company embodies something novelist Carson McCullers once wrote: "The closest thing to being cared for is to care for someone else."
Rothstein and Badgley, impassioned by their quest, agree. "We just want to do something well and have an opportunity to positively impact people's lives," Rothstein says. "We want to enhance their golden years."
By Becca Hensley