Website Launches to Help Facilitate South Florida Condo Sales
Billed as a global marketplace to simplify and improve the process of buying and selling new and pre-construction condominiums, Condos.com recently launched in South Florida to offer a digital platform featuring an online sales process providing direct access to condo units and sales tools.
The website is headquartered in Miami and is available for residents and businesses in Canada, United Kingdom, California, and Florida. The company plans to expand across the U.S. and internationally due to an increase in online shopping. With the pandemic relegating more consumers to online markets and creating an additional $105 billion in U.S. online revenue in 2020, Digital Commerce 360 estimates the expansion accelerated e-commerce by two years.
Consumers using the site can rely on cash-back rebates, real-time pricing and customer assistance to navigate a network of purchasing opportunities via an online and mobile platform. The site's online database and proprietary data allow developers to expand their bulk inventory portfolio to increase visibility. For Brokers, they can quickly access qualified buyers while still receiving broker commissions to facilitate sales.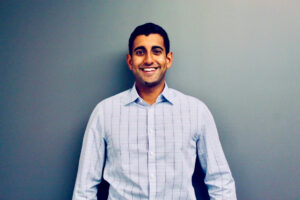 "We are excited to introduce Condos.com to the U.S. real estate market," says Neel Kawale (pictured), CEO of Condos.com and Haüskey Inc. "The evolution of the e-commerce industry throughout the pandemic has underscored the need for a digital-first approach to purchasing new and pre-construction condos. Condos.com fills this demand while making the process seamless and economically beneficial for all parties involved."
To help launch the site's South Florida market, Condos.com partnered with local real estate businesses, including PMG, Oko Group, New Guard, Alta Developers, KAR Properties, One Sotheby's International Realty, Lennar and Tishman Speyer. Condos.com has also collaborated with many national companies like BitPay, Escrow.com, Better.com and Spark to enhance the real estate buying process.