Philippe Houdard co-founded Pipeline Workspaces in 2012 when few people understood the value of flexible high-end shared workplaces; today, he's the CEO of a company with seven locations—four of them in the tricounty region (Coral Gables, Doral, Fort Lauderdale, and one in Brickell, not far from the home he shares with his wife and two children).
Executives and techies from Google, Uber, Microsoft, Spotify—and a slew of other global companies as well as lesser-known concerns—breeze in, camp out and collaborate from Pipeline's facilities. Seeing that buzzing hive makes Houdard's day. He's created a place to belong.
Though Houdard earned a bachelor's degree in business administration from the University of Florida, his biography is otherwise unlikely for a South Florida entrepreneur. He grew up in a tiny French farming village called Villeselve, where his father raised cattle; he earned his master's degree from Harvard's Kennedy School of Public Policy; and he cut his teeth as a legislative aide for U.S. Rep. Joseph P. Kennedy II ("for a young kid, it was a pretty extraordinary education"). He even did opposition research in service of U.S. Senator Edward Kennedy's 1994 reelection campaign when Kennedy ran against Mitt Romney.
A series of senior roles in marketing followed, then Houdard segued into the financial world, co-founding SkyBank Financial in 2009. By the time SkyBank was acquired in 2013, Houdard had the flexibility to do just about anything he wanted. And what he wanted was to help businesses grow and thrive by starting his own business. Houdard talked to SFBW about the kinds of workers and companies who are attracted to Pipeline, and why.
I'd like to talk about how Pipeline fits into the new work paradigm, which is continually shifting. How does this "third place" concept—not home, not office—fit within the middle of this push and pull between return to the office and working from home?
I think it's still playing out, but what we see is a little bit of tension between business owners, companies wanting more direct interaction with their employees, more people coming into the office. You see a lot of employees wanting some of that, but still wanting to retain some of the flexibility and being able to work from home, which obviously became a quite a pronounced trend during COVID[-19]. But one thing that's pretty clear is that there's been a lot more activity in our spaces; it's exactly as it was before COVID[-19]. We're at full occupancy or near-full occupancy in most of our locations, with the exception of Philadelphia, but I think that's a reflection of a couple of things. I think it's the desire of employees to engage but maybe on their own terms, and I think coworking spaces really help. Maybe employees may not be going to a corporate office and they're maintaining the flexibility to go where they want—and sometimes that's at a shared workspace.
What about the different kinds of memberships and groupings of people who make use of Pipeline, from a single employee who comes in now and then, to getting regular business from a cluster from the same company, and everything in between?
We'll have instances where we'll have 10 people from one company that work together—a team from the larger company, and we've got a lot of one- and two-person companies. For instance, you may have a marketing company with two people, and they come in they work in one of Pipeline's small offices, or they may work in an open space. We've got a company named Drake, a Chilean company here in our office in Brickell, and they have eight to 10 people who work out of our space, and they have a combination of offices and a few people who work out in the open. And for them it works great, because they like to be part of the activity, and I think that's really one of the things that ultimately a shared space like Pipeline provides. What so many people missed during the COVID[-19] times was the ability to come in and interact with other people, and that could be professionally, but it also can be just in the personal, social realm.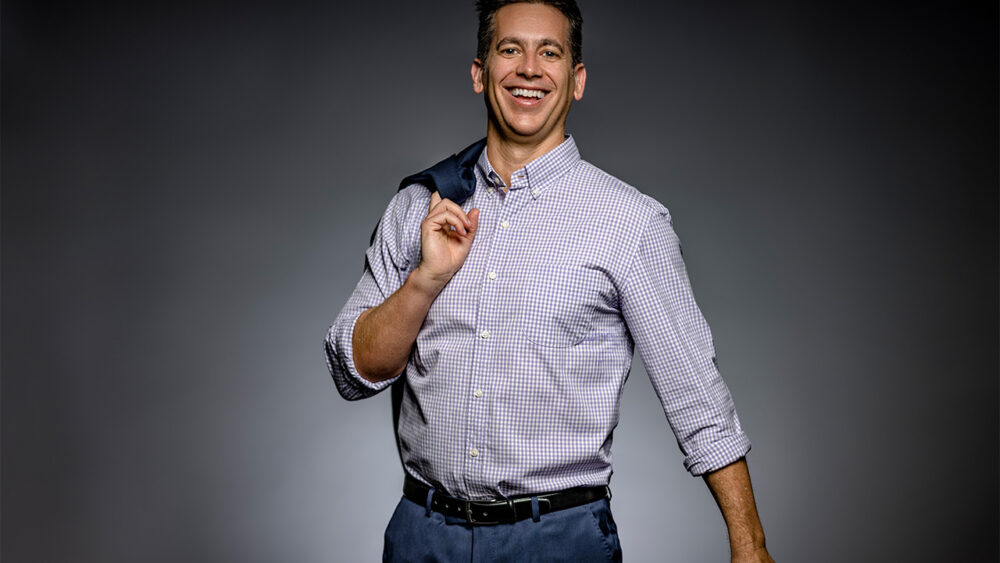 When you have 10 people from one company, does that mean that there's no local office that all these people could go to? They would work from home, otherwise?
Yeah, usually that's what it is. So, in that instance, the company from Latin America has employees down there, but they have employees here and so this is the local office. But what we're also seeing is that especially during a time of fairly significant transition like now, it's harder for small companies to project out into the future how much space they'll need, how many people they are going to hire, and are we going to step into a recession? There are all these questions with unknown answers and one of the things about coming to Pipeline is that they can maintain flexibility. They can add offices; they can reduce offices. They don't have to make long-term commitments, and that flexibility is really important to a lot of companies right now, because we've just been through a lot with COVID[-19] and changes in the economy, and there's the inability for companies to understand what employees want and/or will tolerate. So, the flexibility, which used to be kind of important, maybe important, all of a sudden has become very important for business owners.
So, you're helping to solve the scalability problem?
Yes, the scalability problem and the uncertainty problem, because companies have a real difficulty understanding how all of this is going to shake out, how much pressure companies are going to put on their employees to come and be present in person, and how much flexibility are they going to permit. What are employees going to be willing to accept, how much are they going to push back—and so all that uncertainty is alleviated by being at a place like Pipeline.
What kinds of amenities do you provide?
At the core, we offer private offices, move-in offices, and all that. But beyond that, the idea is that somebody can take a tour of Pipeline and within 15 minutes be in an office working: They don't have to buy furniture, they don't have to deal with negotiating Internet services, phone services. We provide all of that. We have a café—free coffee, tea, conference rooms. Basically, we try to alleviate as much of the burden as possible. That's a variety of amenities that we offer, but most important, I would say that we provide a deeply personalized environment. We know everybody in our space, we know their names, we know about their company, when they're doing well, when they're not doing well, where and when they're going on vacation, how their families are doing. So, there's a real deep sort of hospitality aspect to our business, and I think that's what we really try to focus on. We're a high-end, beautiful space and that's important, but what is even more important and even more difficult to replicate is the culture that we aspire to create. We are extremely selective in our hiring, and we have really high barriers to joining the company, and then we invest heavily in the training of our people. We have a really tight-knit culture and our company because we need our employees to feel great to make our members at Pipeline feel great, so that they can focus on what's important to them, rather than having to deal with the hassles of managing an office.
Most of your locations are in the tricounty area. Is that because you saw a gap in the market in South Florida?
Our first location was in Brickell. This was in 2012, just as Brickell was starting to wake up. We started to see the trend that was happening; this was shortly after the financial crisis of the 2007, 2008 and 2009 period. And then Brickell started to fill in, so we opened up our first location, our flagship operation, and we immediately filled up and that was a strong sign to us that there's a demand for this. The next location was in Philadelphia, so before even focusing on building out South Florida, we wanted to prove that we could manage multiple locations in various areas. Then we came back and started looking for different neighborhoods that we like where we saw a lot of activity, where there was either density or where there was something special and unique about the environment. So, we opened our location in Coral Gables. It's an interesting neighborhood, a prosperous neighborhood, there's a lot of activity and there are a lot of great companies. Once that started going well, we went to Doral—at the time, it was one of fastest growing cities in the state of Florida, with a very entrepreneurial culture. When that filled up, we just continued expanding. We went to Fort Lauderdale, a couple blocks off Las Olas, and we just saw that South Florida, which as many people know, is just one of the most vibrant and thriving areas of the country. I think 1,000 people a day move to the state. It's a testament to the value that people experience here, in South Florida, in particular.
Before founding Pipeline nearly a dozen years ago, you were the CEO and co-founder of SkyBank Financial. You probably had a great exit plan when SkyBank was acquired by Paragon. Is that what enabled you to fulfill your entrepreneurial dreams?
As I started Pipeline along with my business partner, I took a less operational role at SkyBank; my partner at SkyBank became the CEO right before we sold it, and that permitted me to go all-in on Pipeline. SkyBank was great, I love that company, but it's true that Pipeline is very much aligned with my values and what's important to me. It's a combination of being able to build a successful business while being able to make a contribution to the community. We've had thousands, tens of thousands, of companies that have worked out of Pipeline, and to make a small contribution to the success of people's own companies and their dreams and aspirations is something that I think is great. Whenever you can satisfy your own desire for growing a company while also doing something for others, that's really, for me, the optimal scenario. Pipeline is about building community.
I know that community always has been important to you, given your background.
I come from a very small village in the French countryside where everything was about community, everybody knew each other, everybody depended on one another. There were 300 people in our village. We had three cafes, we had a butcher, schoolhouse, boulangerie—it was a really integrated community, and for me that was a very rich experience. I think, in many ways, that's something that I seek out and have continued to seek out in my adult life. There's a very strong parallel between [my upbringing] and what happens at Pipeline, where people just really get to know one another and develop these relationships. I think that especially now, when a lot of people feel disconnected—especially during COVID[-19], they felt isolated—to be able to provide an antidote to that, where they could come and be part of the community and see the same people every day, is something that's really suited to the times. That's very much needed right now.
Pipeline has grown at a fast clip. Are you looking at expanding further? You're not represented in Palm Beach County, and Wynwood is really happening now.
During COVID[-19] the real focus was on surviving. Many coworking spaces went out of business. Even the giants—it's fairly well known and well-documented—shut down their individual locations in great numbers. Fortunately, we've seen all seven of our locations survive and that's what we're focused on rather than expansion. We put expansion plans on ice during that time, so now that we've made it to the other side, now we start to look again at expansion. We're looking at a few markets and we also get approached very often by landlords and owners of buildings who are trying to get us to look at their spaces. We've been approached by the cities and neighborhoods that you mentioned. We haven't made any decisions, but we still see Florida as a great market for us.
Photos by Nick Garcia