As psychedelics become more accepted as viable forms of medical treatment for certain conditions, one PR firm in the tri-county area aims to represent clients in the industry by establishing its new NeuroWellness practice with a microsite. Fort Lauderdale-based Durée & Company, a public relations, marketing and special events company, is expanding its services with a psychedelics-specific site Psychedelicpr.com dedicated to the growing psychedelics marketplace.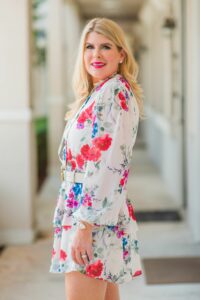 "We understand how to navigate the growing NeuroWellness category and proactively bring opportunities to our clients," says Durée Ross (pictured), the president and founder of the firm. "With proven relationships with thought leaders, we're an established presence in this rapidly expanding community."
Regulations and guidelines from the FDA and DEA and recent scientific data and studies indicating the substance's use in treating major depressive disorder, severe anxiety and substance abuse have led to more medical acceptance and a growing trade.
Also known as hallucinogens, psychedelics like Psilocybin, LSD, and Ketamine consist of psychoactive substances capable of generating changes in perception, mood and cognitive processes. The industry's value could reach nearly $7 billion by 2027, according to data from Data Bridge, a market research firm. Durée & Company also created a cannabis-focused website CannabisMarketingpr.com to capitalize on another medicinal industry emerging as proven alternatives in treating medical conditions.
"The psychedelics industry, as it continues to evolve, has its own unique set of opportunities," Ross says. "Our team understands the need for education and anticipatory thinking, and our philosophy is always to be proactive and help guide our clients."