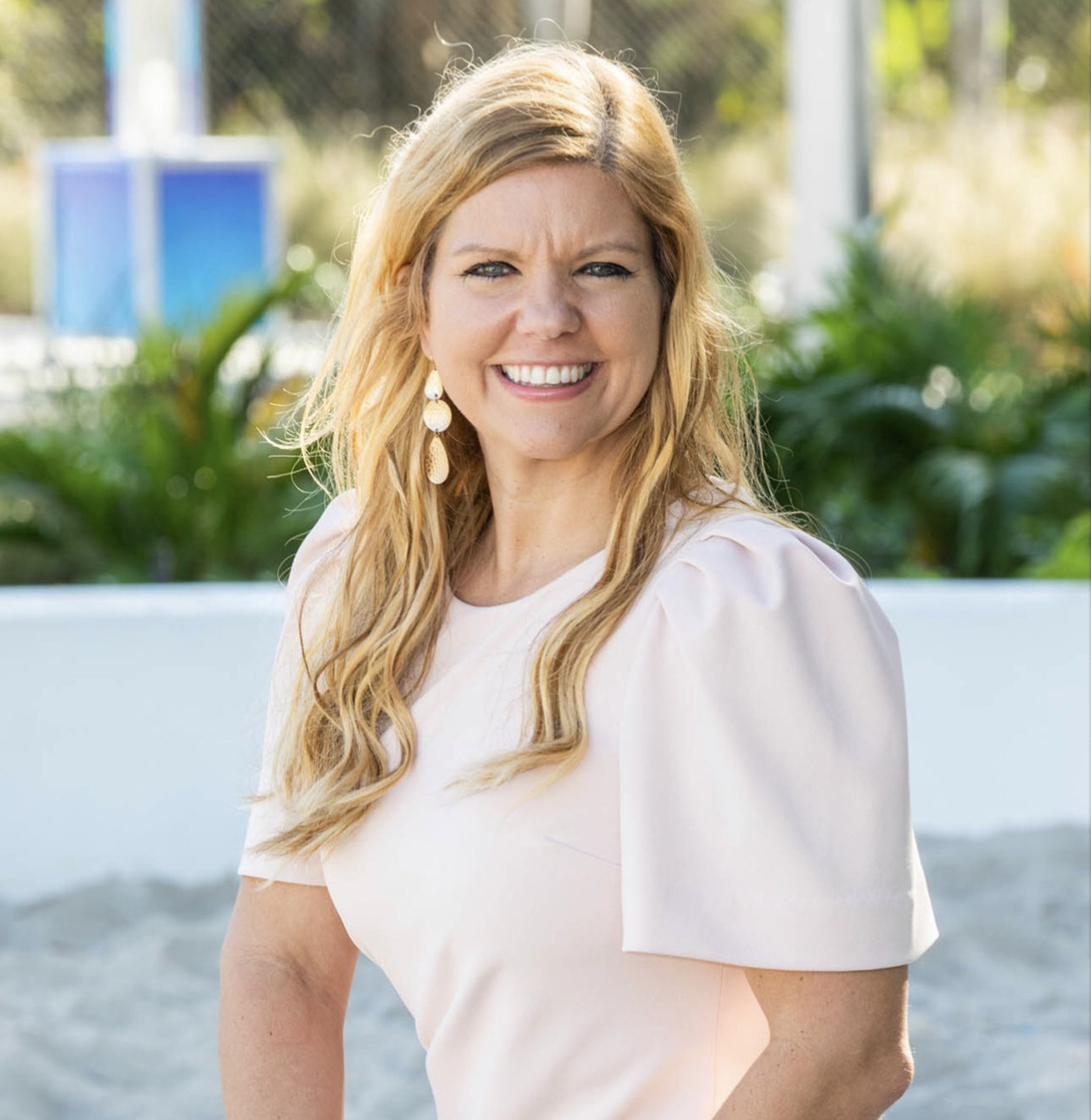 Prestigious Women Awards Honorees: Kate Arrizza
Kate Arrizza hails from a diverse background. Kate was a previous volunteer at the Science Center in the late 90's and a proud product of the Palm Beach County public school system. After receiving her Bachelor of Science degree from the United States Naval Academy, she served as an Officer in the U.S. Navy for six years. While in the Navy, she served overseas on the USS Carr, USS Fort McHenry and USS Tortuga; her specialty was education and training in support of Operation Enduring Freedom. Upon receiving her honorable discharge from the Navy she moved back to her home state where she continues to further her career and obtained her Master's Degree from Johns Hopkins University. She has been at the South Florida Science Center for nearly 12 years.
Favorite quote: You can throw me to the wolves and I'll come back leading the pack.
Fun fact: I am a marathon swimmer.
How do you unwind after a long day of work? Nice glass of white wine.
What challenges have you faced in your career, and how did you overcome them? As the youngest president and CEO in the history of the South Florida Science Center, I have faced doubts as to my leadership and fundraising abilities. I also faced this being one of the first female Officer on my first ship in the Navy, the USS CARR. I see these as unique opportunities to show them all how strong and prevailing I can be. Proving people wrong is a favorite past-time of mine!
What has been the most monumental moment of your career thus far? Being named the youngest president and CEO in the Science Center's 60-year history.

Who are your role models? Diana Nyad
What's the best piece of advice you've ever gotten? Nothing good ever happened from staying in your comfort zone.

What advice would you give a young woman at the start of her career? Take public speaking classes NOW! No leader has ever been successful without being able to effectively speak in public.
How does being a woman has impacted your career? It has given me the chance to show my two precious children that good things come to those who get off your backsides and make it happen.