Sponsored by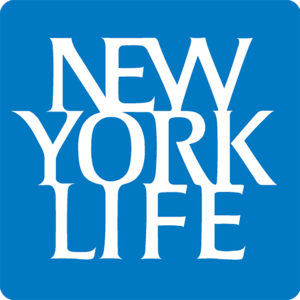 In this installment of SFBW's "Innovations in Health Care" series, we examine how our ocean waters might help cure a potentially fatal form of breast cancer, a tool in the fight against skin cancers, an innovative way to avoid opioid addiction, and an app to help us deal with life's many stressors.
Miami doctor taking steps to prevent drug addiction
Opioid addiction is a serious epidemic today in America. Too many people are prescribed narcotic painkillers by medical professionals following an illness, injury or surgical procedure. On a promising note, one Miami orthopedic surgeon has found a better way.
Alejandro Badia, who specializes in upper extremity procedures, has been giving his patients a non-narcotic analgesic named Exparel, a brand name for the anesthetic known as bupivacaine, instead of opioids.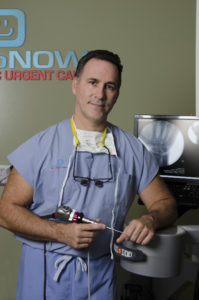 He describes the medication as a breakthrough. "It's really groundbreaking," he says, speaking from personal experience, having recently undergone an orthopedic procedure himself and seeing Exparel's benefits first-hand. "There was some discomfort but the pain was manageable," he says.
As for opioids, he's been avoiding using them on his patients. "You can't predict who will become an opioid addict."
Exparel is injectable, long-lasting and said to be nonaddictive. It's administered around a surgical site by a physician during the procedure and is said to provide pain relief for a few days after surgery with a single dose.
In addition to some orthopedic procedures, Exparel has been used for colon surgery, wisdom teeth, oral surgery, C-sections and hysterectomy pain, Badia says.
Patient response has been positive. "They don't know what to expect," he says. "They're definitely surprised."
A new way to detect and diagnose skin cancer
South Florida's intense tropical sun rays can raise havoc on our skin, leading to many—often serious—skin cancers, including melanoma. And now, the recently opened Miami Cancer Institute's Multidisciplinary Skin Cancer Clinic has a new tool to help improve the accuracy of diagnosing melanoma and other skin cancers.
It's called the Vectra, and it's a first for this region. "The Vectra's strongest point is it will lead to the early detection of cancer," says institute dermatologist Jill Waibel, who adds the new technology will enable doctors to see suspicious lesions often too small to be seen during a regular clinical examination.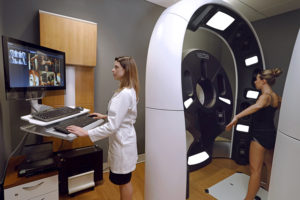 The Vectra is a 3D, whole-body photo-imaging system. "It will also detect basal cell cancers," she says, adding how the Vectra was able to detect one on a patient's eyelid. "I couldn't see it with the naked eye."
The doctor says the system's diagnostic ability will allow them to track lesions for any growth and changes. "It's a nice way to cut down on the number of biopsies."
Our coastline might hold a cure for breast cancer
Florida Atlantic University's Harbor Branch Oceanographic Institute researchers are looking toward deep ocean waters to hopefully find a cure for a particularly aggressive form of breast cancer. These malignant tumors are known as "triple-negative breast cancers" and are classified as high-grade tumors. They are more likely to recur than other breast cancers and can easily spread to other organs. 
The Institute's researchers have received a $801,000 grant from the Florida Department of Health to investigate the use of natural marine compounds as potential treatments for this dreaded disease.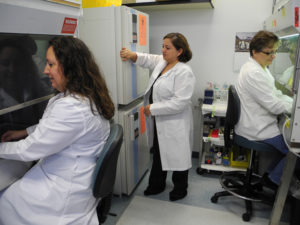 More than 50 percent of our cancer drugs come from natural sources, says Esther Guzman, an associate research professor of cancer cell biology and the study's principal investigator. "Most come from sponges," she says, adding researchers have found a compound produced by a sponge from our local waters that might prove effective against triple-negative breast cancers. Guzman says looking toward nature to treat disease makes sense. "Aspirin came from the bark of a tree," she says.
What makes this type of breast tumor so severe is the fact none of the three receptors most commonly found on the surface of breast cancer cells are found in triple-negative breast cancers, greatly limiting the ability to treat them. "We don't have something we can latch on to," Guzman says.
New app deals with mental stressors
Feeling depressed, anxious or simply overwhelmed by life? Well, help has arrived in the form of an app you can access on your computer, phone or on any other smart device. It's called "Nothing But Advice" and it allows you to connect with trained mental health professionals at any time, day or night.
App creator Elise S. Gates, a licensed mental health and certified rehabilitation counselor, says she wanted those in any sort of emotional distress to have immediate access to mental health professionals in "real time."
"We're focusing on immediate distress, things like, 'I just got fired from my job,'" Gates says, also cautioning potential users, "this is not a suicide hotline."
Nothing But Advice can be downloaded from the app stores for Apple and Google devices. The cost to users is $40 for 20 minutes, and $80 for 40 minutes. Gates says people under 35 usually want 20 minutes; whereas those older than 35 usually opt for 40 minutes. "You pick the amount of time and how you're feeling," she says. The app has a scroll down menu listing various issues including anxiety, bullying and depression.
Gates points out users need not be suffering from full-blown anxiety or depression. "It's for any distresses," she says.
Users must be older than 18, she says. ♦