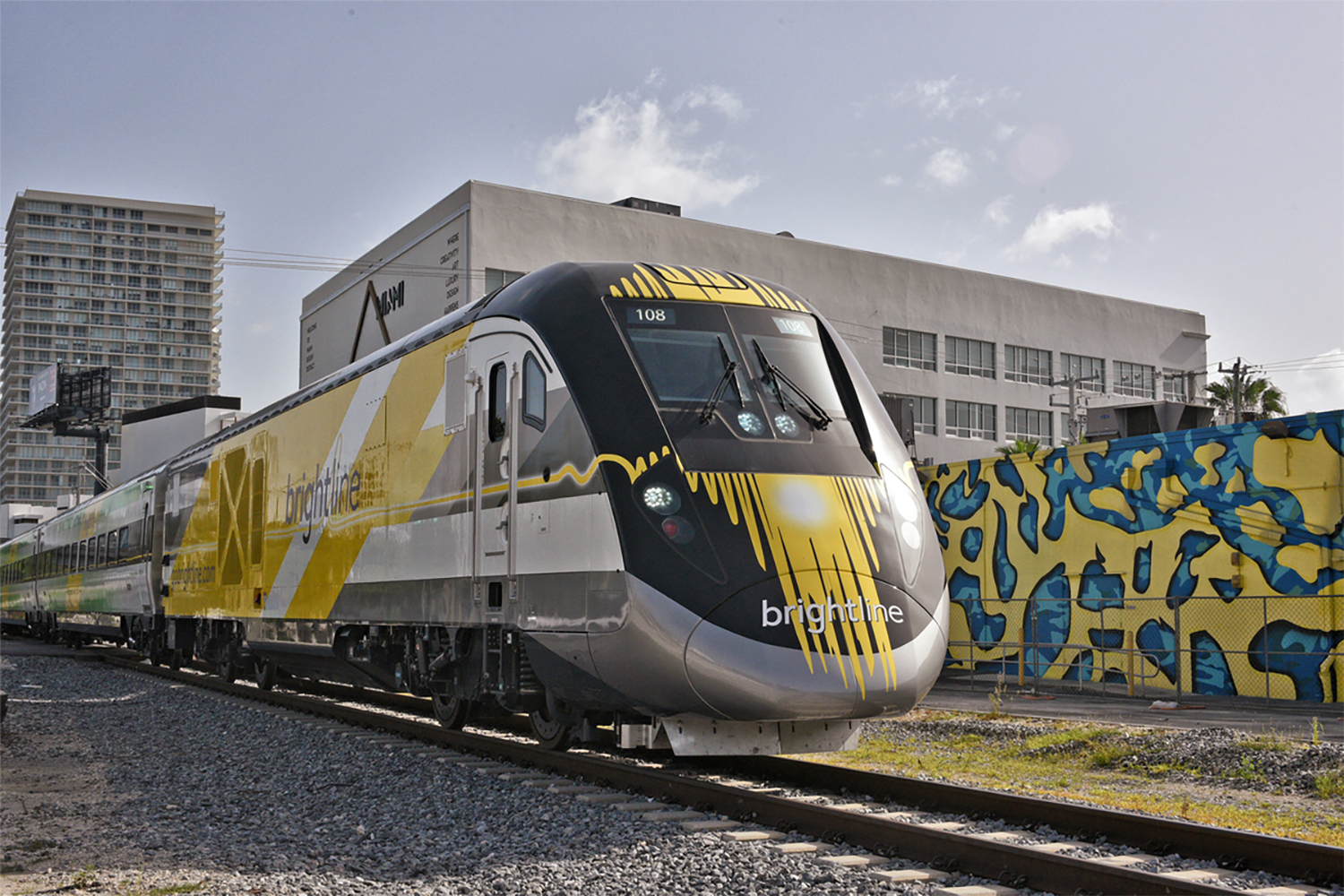 Riding the Rails
Transportation via rail in South Florida is undergoing a renaissance since the beginning of service of Brightline/Virgin Trains USA, but there are still a lot of uncertainties. Here's are the latest developments.
Brightline/Virgin Trains USA set for growth
Virgin Trains, the new name for Brightline, expects to launch service to Orlando International Airport in 2022. Here's what's happening with other stations:
Aventura: Miami-Dade County approved a $76 million plan for a station across from the Aventura Mall. It's expected to open this year.
Boca Raton: The city approved $25 million for a station and parking garage, about four blocks north of Palmetto Park Road. It's expected to open this year.
Cocoa: Brevard County officials told TCpalm.com that they see two potential locations for stations in Cocoa. Timing is unclear.
Fort Lauderdale-Hollywood International Airport: Airport CEO Mark Gale would like a station as part of a new mass transit hub under an updated master plan. Timing is unclear.
PortMiami: Miami-Dade County gave initial approval for $5.2 million for a station at the port, subject to final negotiations. It's expected to open this year.
Walt Disney World: Disney and Virgin Trains are in advanced talks for a station on or near Disney property as part of new service to Tampa. The timing is unclear.
Stuart and Fort Pierce: Virgin Trains has sought station proposals from Fort Pierce and Stuart. The Fort Pierce City Commission rejected a mixed-use station project on the H.D. King site downtown, but there's another site near the Sunrise Theater, TCpalm.com reports. Three sites in Stuart near the Martin County Courthouse have been suggested by Martin County. There has been talk of pursuing grants to replace the railroad bridge on the St. Lucie River with a lift bridge that would be less disruptive to boating.
Tri-Rail poised to expand
Tri-Rail expects to start service to downtown Miami sometime this year once a "positive train control" safety system is certified. Platforms are ready at MiamiCentral station. Stations in Wynwood and Little Haiti are being proposed to extend service along the Florida East Coast Railway tracks.
Amtrak's turnaround Is silver service safe?
The Senate in September approved a $58 million funding increase for Amtrak despite the Trump administration calling for elimination of Amtrak's money losing national network, which includes the Silver Meteor and Silver Star from New York to Miami. The Silver Service trains cut their losses to $14.56 million in the first half of fiscal 2019, less than half the rate of the $74.4 million in losses in fiscal 2018.
A long-term competitive factor for the Silver Service is whether Virgin Trains eventually expands service to Jacksonville. That route could shoot straight up the coast at 125 mph in rural areas, while Amtrak trains travel more slowly and take an indirect route through Orlando.
One more try for Metrorail
Miami-Dade's Transportation Planning Organization voted in October to pursue a 10-mile expansion of Metrorail along Northwest 27th Avenue to Hard Rock Stadium. Federal funding would be crucial. The same line was promised in a 2002 plan that involved a half-penny sales tax increase.