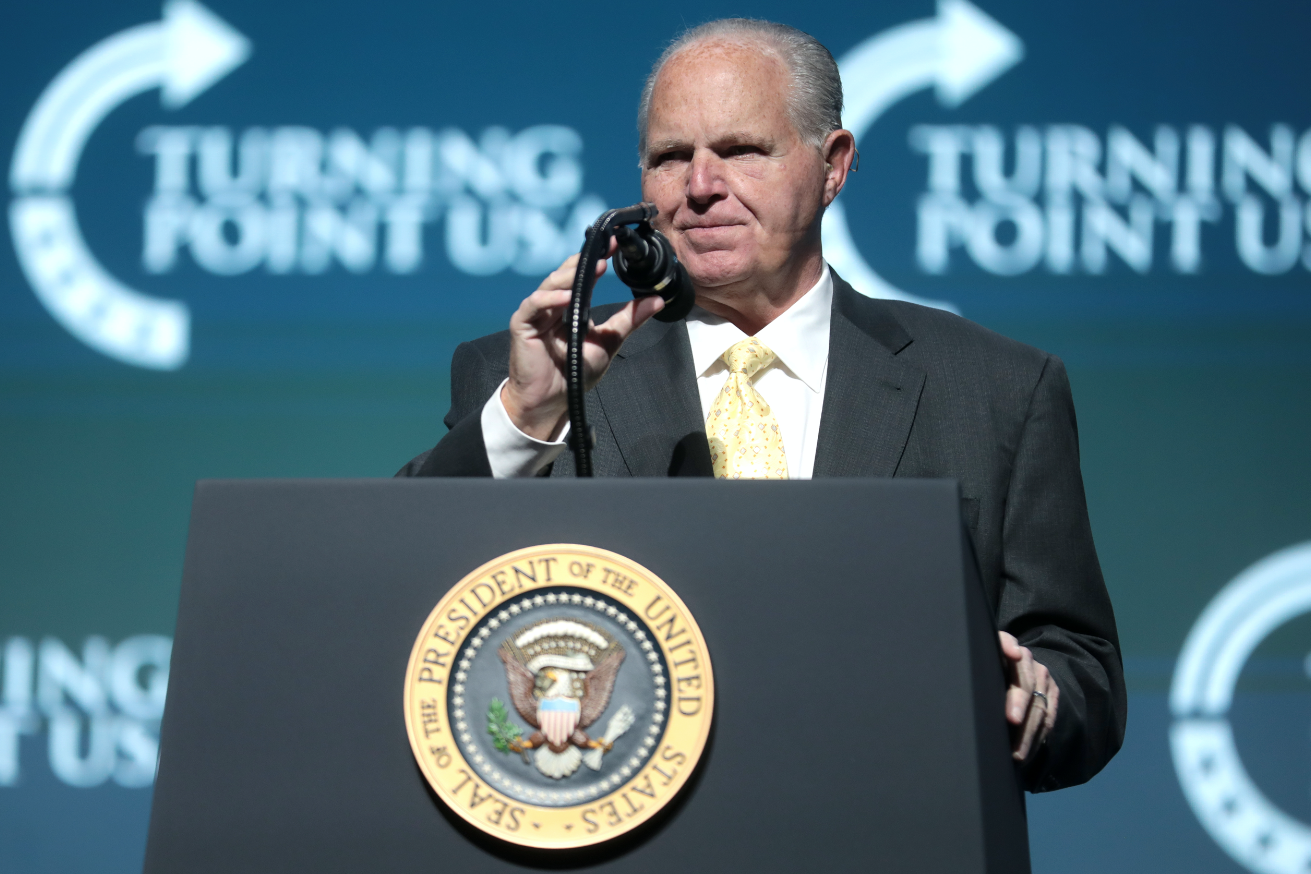 Rush Limbaugh dies at 70
South Florida resident and conservative radio host Rush Limbaugh is dead. He was 70.
The Palm Beach resident announced he had stage 4 lung cancer in 2020. He hosted the nationally syndicated "The Rush Limbaugh Show" for more than 30 years.
Limbaugh was also known for his provocative language and controversial, racist and misogynist statements, among them: degrading a Duke University rape victim, calling a then-12-year-old Chelsea Clinton a dog and joking about the suicide of an advocate for the homeless. He also implied that Hurricane Irma was less severe than the media was suggested.
Former President Donald Trump awarded him the Presidential Medal of Freedom in February 2020 during a State of the Union address.
In a statement on Twitter, Gov. Ron DeSantis called Limbaugh "the GOAT [greatest of all time]—of radio, conservative media, and of inspiring a loyal army of American patriots."
His $40 million Florida estate included five homes with seven rooms, 12 bathrooms and a private elevator—all alongside 2 acres of private oceanfront.
Photo: Wikimedia Commons