For those looking to experience a luxurious cruise vacation, Scenic Luxury Cruises and Emerald Cruises (both part of Scenic Group) are offering a Labor Day Sale with incredible bonus savings on select river and ocean cruises. This offer is available for bookings between Aug. 28 and Sept. 8, 2023, and can be combined with two-for-one pricing and other current in-market offers.
If you're planning a river cruise in Europe in 2024, Scenic guests can save up to $1,500 per suite on select sailings along the Rhine, Main, Moselle, Danube, Rhône, and Bordeaux rivers. Booking a 2023 or 2024 ocean sailing aboard Scenic Eclipse or Scenic Eclipse II can save up to $4,000 per suite on select itineraries in destinations like Australia, Antarctica, the Caribbean, the Arctic, South America, and Europe.
Emerald Cruises offers a great opportunity for guests to save up to $1,000 per suite on a range of river and ocean cruises. This offer applies to several European river cruises, including 2024 sailings on the Danube and Rhine rivers, as well as the Dutch and Belgian waterways during tulip season. Additionally, guests can use this offer on various ocean sailings onboard the 100-guest luxury yachts Emerald Azzurra or the newly launched Emerald Sakara. These ocean sailings include a range of 2023 and 2024 season sailings in the Caribbean and Central America.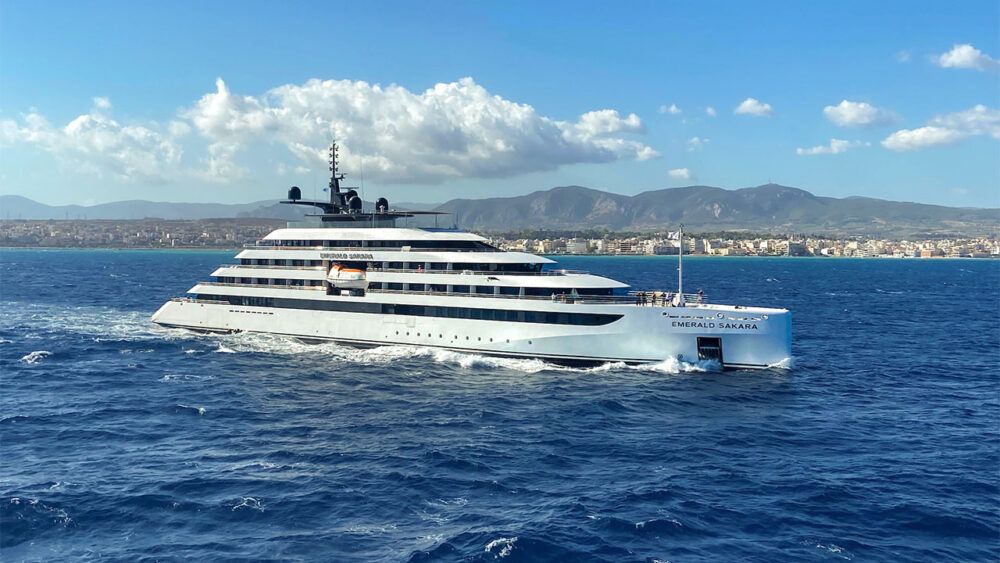 Scenic Group, a conglomerate that includes Emerald Cruises, Scenic Luxury Cruises & Tours, Mayflower Cruises & Tours and Evergreen Tours, has expanded its offerings over its 37-year history to include a range of award-winning river and ocean cruises, as well as handcrafted land journeys that take guests to some of the world's most captivating destinations across all seven continents. Beginning in 2008, Scenic has established itself as the gold standard for genuinely all-inclusive, five-star river cruises throughout Europe and Southeast Asia. Scenic Eclipse, The World's First Discovery Yacht™, a 228-guest ultra-luxury ship, was introduced by Scenic in 2019. Scenic unveiled its sister, Scenic Eclipse II, in 2023, affirming its commitment to elevating the cruise industry standards. Emerald Cruises has nine distinct Star-Ships offering river sailings in Europe and Mekong. In 2022, Emerald Azzurra, a 100-guest superyacht that will sail the warm waters of the Mediterranean, Adriatic, Caribbean, and Central America, was the first yacht to launch under the Emerald Cruises brand, with its sister, Emerald Sakara, set to launch in August 2023.
Scenic can be found on Twitter at @ScenicLuxury, on Facebook as ScenicCruises, and on Instagram as Scenic.luxurycruisestours, while Emerald Cruises can be found on Twitter at @emerald_cruises, on Facebook as EmeraldCruisesGlobal and on Instagram as @EmeraldCruises.global.
Additional information on these and other cruises, brochures and reservations can be obtained via travel advisors or in the U.S.: www.scenicusa.com, phone (844) 788-7985, email: info@scenicusa.com; on Emerald Cruises' website, www.emeraldcruises.com; or by calling the consumer/travel agent reservations line at 844-428-8389. Brochures can also be downloaded directly from the websites.