ACCOUNTING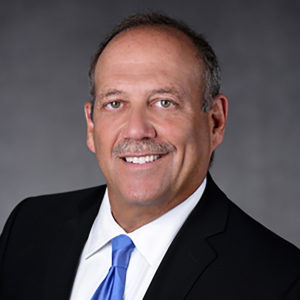 David Appel
Managing Partner, South Florida Practice
Cherry Bekaert
Appel provides tax planning and consulting services to publicly traded and privately held corporations, including comprehensive strategic tax planning in closely held entities, S-corporations, partnerships, controlled groups and individuals. Since 1979, he has served clients in the real estate, marketing, leisure, construction, franchising, wholesale, retail and service sectors. He is also instrumental in working on exit strategies for his privately held clients by providing seamless succession plans and maximizing results.
"Always do more than is required of you." — Gen. George Patton
ACCOUNTING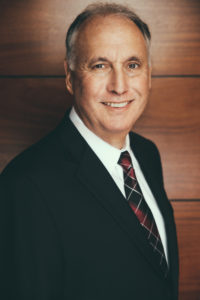 Stewart Appelrouth
Owner
Appelrouth Farah and Co.
Appelrouth, a CPA, is the co-founder of the full-service accounting and international business and advisory firm, specializing in auditing, domestic and international taxation, litigation support, forensic accounting, fraud examination, business valuation and family office. His practice areas are focused on litigation support, audit and assurance, fraud investigation, business valuation, and business and tax consulting. Applerouth serves on the board of directors of Hemispherx, Biopharma and the Florida International University Foundation. He also serves on the FIU President's Council, Law School Dean's Advisory Council, and the Advisory Board for the College of Medicine.
ACCOUNTING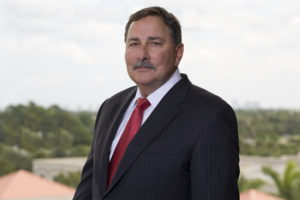 W. David Ellrich
Managing Partner, President
Ellrich, Neal, Smith & Stohlman, P.A.
A Connecticut native, Ellrich was raised in Florida and is a Florida State University graduate. He continues to support FSU and the College of Business. He has been a practicing CPA since 1981 and has earned credentials including Accredited Senior Appraiser in Business Valuation, Certified Valuation Analyst, Accredited in Business Valuation, Master Analyst in Financial Forensics, and Certified Fraud Examiner. His testimony has been requested in both federal and state courts as an expert witness, and he served four years on the 15th Circuit Judicial Nominating Commission.
"Some people want it to happen, some wish it would happen, others make it happen." — Michael Jordan
ACCOUNTING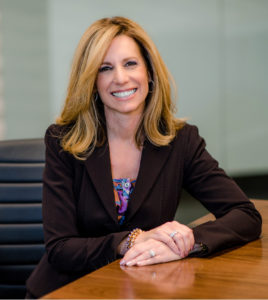 Sheri Fiske Schultz
Managing Partner
Fiske & Company
Fiske Schultz, CPA, ABV, CFF, leads the female-majority-owned, full-service accounting firm, bringing 30-plus years of expertise and insight to her clients in valuations, forensic accounting and litigation support. A frequent speaker on litigation support, she also has broad-based tax experience in mergers and acquisitions, reorganizations and estate issues. Honored with the American Institute of Certified Public Accountants' Accredited in Business Valuation Champion of the Year award, she also was a Florida Institute of CPA's "Woman to Watch."
"Leadership is about making others better as a result of your presence and making sure that impact lasts in your absence." — Sheryl Sandberg
ACCOUNTING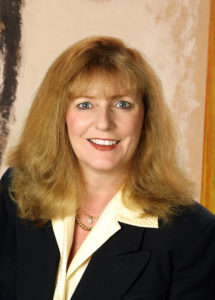 Marjorie Horwin
Managing Principal
MBAF
Horwin also is the principal-in-charge of the Private Wealth Services Group. Horwin has practiced in the area of income, estate, trust, and taxation of exempt organizations for more than three decades. She specializes in working with high net worth individuals and closely held businesses to develop integrated lifetime and testamentary plans that minimize income and transfer taxes, provide asset protection, facilitate business succession, and address retirement and charitable planning issues. She is active in the South Florida community and participates in many professional and charitable organizations.
"Hard work, having a passion for what you do, and truly caring about others are the building blocks for success and happiness."
ACCOUNTING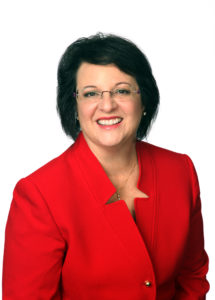 Teri Kaye
Partner and tax group practice leader for South Florida
Daszkal Bolton
Kaye serves on the firm's executive committee and as partner in charge of the Fort Lauderdale office. With 30 years' experience in public accounting, she specializes in holistic tax planning and compliance for high net worth families and their entities, assisting them in reducing their total tax burden throughout their lifecycles. Kaye has significant experience in state and local taxes and international tax (inbound/outbound matters). She received a bachelor's degree in accounting from the University of Florida, and a master's degree from UF as well, in accounting. She is a licensed CPA and a member of the American Institute of Certified Public Accounting, and the Florida Institute of Certified Public Accounting.
BANKING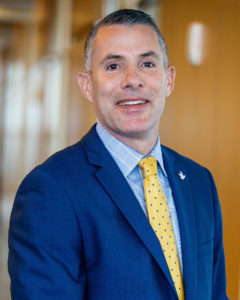 Jose Cueto
President and CEO
International Finance Bank
Cueto began his banking career 31 years ago at Republic National Bank of Miami, and later worked for First Union, Capital Bank, Banco Real and Bank Leumi. He has been recognized as a top producer. He received the South Florida Business Journal's "Lender of the Year" award in 2013, the U.S.-Spain Chamber of Commerce's 2014 Ponce de Leon Excellence Award, the Florida Banker's Association 2016 Horizon Award, and many additional honors. He attended Belen Jesuit Preparatory High School, and later earned a bachelor's degree in business administration from Florida International University.
"It's not whether you get knocked down, it's whether you get up." — Vince Lombardi
BANKING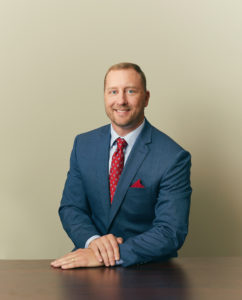 David Druey
Southeast Florida Regional President
Centennial Bank
Druey oversees the bank's Florida locations while managing margins, costs and efficiency, with a strong focus on asset and credit quality. Druey joined Centennial in 1998 and has been with the bank since its inception. He previously served as a division president. Druey is an active member of the community and volunteers for the Boys & Girls Clubs of Broward County. He twice has received the bank's Chairman Award. He holds a master's degree in banking from Louisiana State University.
"Desire is the key to motivation, but it's determination and commitment to an unrelenting pursuit of your goal—a commitment to excellence—that will enable you to attain the success you seek." — Mario Andretti
BANKING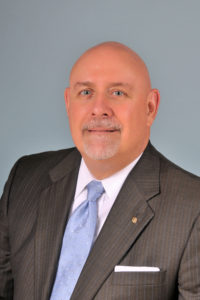 Carlos Fernandez-Guzman
President and CEO
Pacific National Bank
Better known as CFG, he began his banking career at Southeast Bank. Before joining Pacific National, he was a senior executive vice president at BankUnited. He has served on multiple community boards and key committees. In 2012, the Ronald McDonald House Charities Award Committee selected him as one of its "Twelve Good Men." He is a recipient of the 2007 Leadership Miami Salute to Miami's Leaders Award in finance. He is a member of the Greater Miami Chamber's Presidents Club Hall of Fame, and was inducted to the Miami Dade College Hall of Fame.
"Luck is what happens when preparation meets opportunity." — Roman philosopher Seneca
BANKING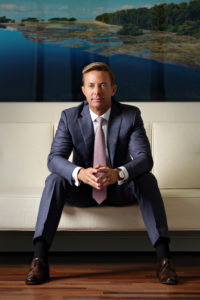 Jorge Gonzalez
President and CEO
City National Bank
Under Gonzalez, City National has grown from $3 billion to more than $15 billion in assets. During his tenure, he has overseen the 2015 sale of City National to Banco de Credito e Inversiones and the 2018 acquisition of TotalBank. CNB's business model is client-focused and community-driven, with an emphasis on delivering an excellent client experience and making a positive impact in the communities the bank serves. He has also prioritized CNB's transformation investments in people and technology.
"It's the journey and the process that makes the greatness. If you reach your goal, set a bigger goal. If you get to the top of the mountain, find a bigger mountain."
BANKING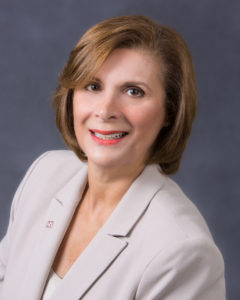 Miriam Lopez
President, Chief Lending Officer
Marquis Bank
A pioneer and respected leader in the industry, Lopez's career has spanned more than three decades, and she continues to break barriers in a predominantly male industry. In 2010, Lopez was the first Cuban-American woman president of the Florida Bankers Association. She was a director of FHL Bank of Atlanta for many years, and served as chair of the collateral and member services committee, and member of the risk enterprise and housing committees. She is philanthropically committed to the community—specifically, the education of young adults in South Florida.
"I never dreamed about success. I worked for it." — Estee Lauder
BANKING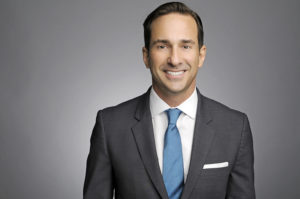 Daniel Sheehan
Chairman and CEO
Professional Bank
Sheehan is one of the founding directors of the bank, serving since its inception in 2008. He served as executive chairman of the board since 2013, and became chairman and CEO in 2019. He started his career at Bear Stearns, and subsequently has been involved in the investment and deployment of more than $10 billion of real estate capital throughout the United States while holding positions at various investment banks and financial intermediaries before transitioning his focus to Professional Bank. He received a bachelor's degree from the University of Florida and an MBA from the University of Miami.
"It ain't what you don't know that gets you into trouble; it's what you know for sure that just ain't so … ." — Mark Twain
FINANCIAL SERVICES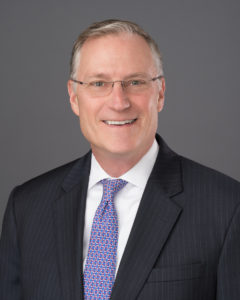 John Fumagalli
Florida
President
Northern Trust
Fumagalli joined Northern Trust in Chicago in 1989, and was named vice president in 1992, senior vice president in 1999, and was promoted to his current title in 2016. In 2001, he was appointed president/CEO of northern St. Louis. In 2005, he moved to Florida and assumed responsibility for Southwest Florida. He was then promoted to president of Florida with responsibility for investment management, advisory and private/business banking. He has a degree from Holy Cross and an MBA from Northwestern University. He is on the board of the Miami Foundation, the Perez Art Museum Miami, the New World Symphony Orchestra, and is a trustee for Barry University.
"Real leaders are ordinary people with extraordinary determination." —Unknown
FINANCIAL SERVICES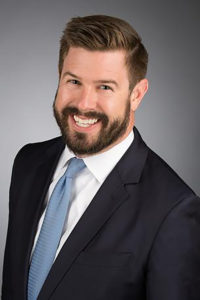 Jeremy Straub
CEO
Coastal Wealth
Straub brings energy and passion to helping people preserve wealth. He quickly ascended the financial planning industry before establishing Coastal Wealth in 2016. Straub leads a team of more than 300 financial advisers and support staff with 14 offices throughout Florida. He is an active volunteer with SCORE in Broward County, where he helps entrepreneurs start, develop and grow their businesses. He hosts "Upreneur," an entrepreneurship podcast, and is regularly featured on CNBC, and in U.S. News & World Report, Business Insider and more.
"On the plains of hesitation lie the bones of millions who at the dawn of victory, failed to act."—Adlai Stevenson
GOVERNMENT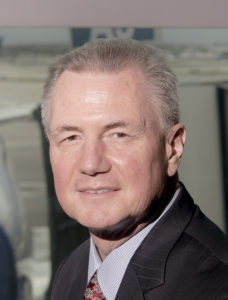 Mark E. Gale
CEO/Director of Aviation
Broward County Aviation Department, Fort Lauderdale-Hollywood International Airport
Gale is the CEO of Fort Lauderdale-Hollywood International Airport, ranked as the country's fastest-growing large hub airport for the past two years, accommodating 36 million passengers in 2018. FLL is nearing completion of a $3.2 billion modernization and expansion program.Gale is spearheading a new, 20-year master plan update. Gale holds a bachelor's degree in aviation management from Embry-Riddle Aeronautical University in Daytona Beach, and has more than 20 years of C-suite experience in the aviation industry.
"When everything seems to be going against you, remember that the airplane takes off against the wind, not with it." — Henry Ford
HEALTH CARE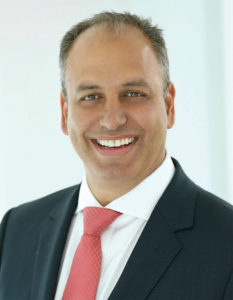 Wael Barsoum
CEO and President
Cleveland Clinic Florida
Barsoum is a member of the Cleveland Clinic executive team and a past member of its board of governors. Barsoum has a clinical practice as a staff orthopedic surgeon. He specializes in adult reconstructive surgery, including primary and revision hip and knee replacement, hip and knee reconstruction, and knee arthroscopy. He is involved in the training of future physicians as a professor of surgery at the Cleveland Clinic Lerner College of Medicine at Case Western Reserve University. He obtained his medical degree from the Ohio State University, followed by orthopedic surgery residency training at the Cleveland Clinic and a fellowship in adult reconstructive surgery at the New England Baptist Hospital.
HEALTH CARE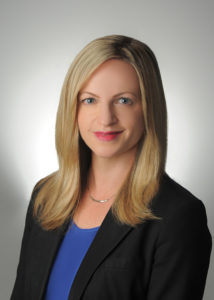 Caitlin Stella
CEO
Joe DiMaggio Children's Hospital
Stella began her professional career as the startup administrator of the multimillion-dollar Center for Autism Research and Treatment at UCLA Health. Stella also co-managed a statewide pilot study looking at the epidemiology of autism in California. After completing her Master of Public Health degree at UCLA, she joined Pricewaterhouse-
Coopers' health care consulting practice working with payer, provider and life-science clients. She was a senior executive at Children's Hospital Los Angeles before becoming Chief Administrative Officer for UCLA Health's Mattel Children's Hospital and Women's Health programs.
"The meaning of life is to find your gift. The purpose of life is to give it away."  — Pablo Picasso
HOSPITALITY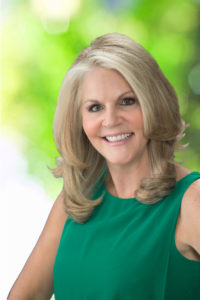 Michelle Fee
CEO and founder
Cruise Planners
Fee founded Cruise Planners, an American Express travel representative based in Coral Springs, 25 years ago. As a former travel agent, Fee has grown her home-based franchise business into being named a top-rated enterprise by Entrepreneur magazine. It's the nation's largest with more than 2,500 travel advisers across all 50 states, helping travelers see the world by land and by sea. As a native Floridian, she understands Cruise Planners' positive contribution to Broward County and Greater Fort Lauderdale's tourism engine by helping bring in millions of travelers each year.
"Do what is right, not what is easy."—Roy T. Bennett
HOSPITALITY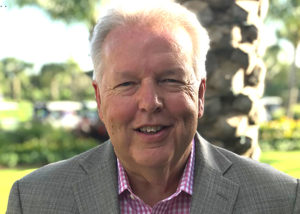 William Langley
COO
The Club at Quail Ridge
Langley has served in his present role since August 2013. He is responsible for club operations with 36 holes of golf, 16 tennis courts, a standalone fitness/lifestyle center, and a new, 60,000-square-foot clubhouse. Previously, he was vice president of clubs in Woodlands, Texas, where he developed several highly regarded private communities. His career spans more than 30 years in the club industry at various locations. He and his wife, Susan, love spoiling their grandson,  Brandon, every chance they get.
"Leadership is not about titles, positions or flowcharts. It is about one life influencing another."  — John Maxwell
HOSPITALITY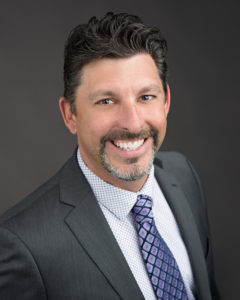 Maxwell Piet
CEO and President
TooJay's
Piet provides strategic brand leadership, establishing long-range goals and expansion plans, and has been in the restaurant industry for more than three decades. Previously, he was the senior vice president of the Meatball Shop in New York City. Piet served for many years at Ruby Tuesday, most recently as vice president for operations. He has a background in operations, human resources, marketing, real estate and development, international franchising and finance. He maintains a strong passion for ending food insecurity, serving on the board of directors for Feeding South Florida.
"If you take care of the small things, the big things take care of themselves." — Emily Dickinson
INSURANCE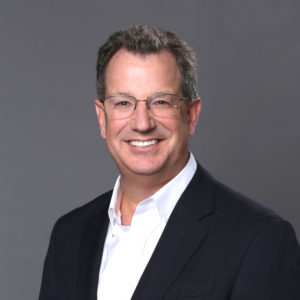 Paul Adkins
Chairman
Florida Peninsula Insurance Co.
Paul Adkins, who also is chairman of Edison Insurance Co., has led Florida Peninsula to be one of the top homeowners-insurance carriers in Florida, serving more than 150,000 customers, since he cofounded it in 2005. Previously, he cofounded Seven Seas Communication in Fort Lauderdale and served as a strategy consultant for Booz Allen Hamilton. Adkins has lived in Boca Raton for 25 years and serves on the boards of several community organizations, including Boca Raton Community Hospital Foundation.
"A pessimist sees difficulty in every opportunity. An optimist sees the opportunity in every difficulty." — Winston Churchill
LAW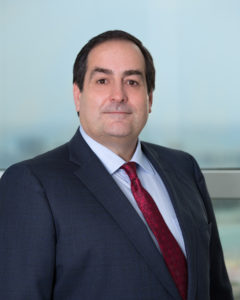 Peter Abreu
Chief Information Officer
Shutts & Bowen
Abreu has more than 35 years' experience serving the South Florida legal community since 1982. Since joining the firm in 2002, he has overseen the technology-related initiatives for its offices and is responsible for day-to-day technology operations, IT strategic planning, cybersecurity and disaster preparedness. He is a technology-driven executive, managing the firm's varying technology and e-discovery needs, and he has designed, overseen and completed many projects toward the goal of maximizing efficiencies.
"What you get by achieving your goals is not as important as what you have become by achieving your goals." — Zig Ziglar
LAW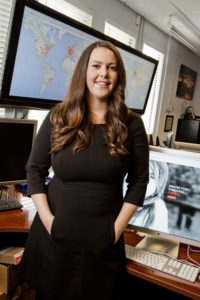 Carly Asher Yoost
CEO
Child Rescue Coalition
Yoost's work is nationally recognized for her global fight against child exploitation. After her father died, Yoost felt driven with purpose to carry on his legacy of protecting children. Powered by technology that was developed at her family's company, she founded Child Rescue Coalition, a nonprofit organization that rescues victims of sexual abuse by building technology for law enforcement, free of charge, to track, arrest and prosecute child predators. Since founding the nonprofit organization, the technology is being used by officers in 96 countries and has led to more than 12,000 arrests.
"A person never stands as tall as when they kneel down to help a child." —Attributed to multiple sources
MANUFACTURING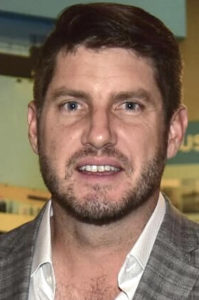 Benjamin Koppenhoeffer
President
Elite Marine A/C, Spot Zero Reverse Osmosis and Southern Marine Supply
Koppenhoefer is president of three South Florida companies: Elite Marine A/C (providing reliable and thorough serving of air conditioning and water-making filtration systems), Spot Zero Reverse Osmosis (offering reverse-osmosis water makers and purifiers) and Southern Marine Supply (offering an array of products, from hardware to pumps and accessories for marine vessel maintenance). He leads the overall direction of each business, along with the electrical and mechanical engineering, as he has done for the past 15 years.
"When something is important enough, you do it even if the odds are not in your favor." —Elon Musk
MANUFACTURING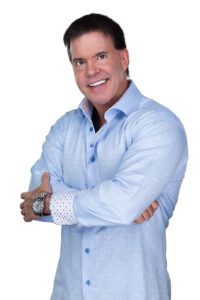 Jack Owoc
CEO, Chief Scientific Officer and Owner
Bang Energy
Owoc is creator of performance-enhancing beverages in the sports nutrition field. Owoc is also the owner of seven patents and is the creator of such popular brands as Redline, Bang Energy Drinks, Meltdown, 1-Keto, Stoked and Keto Coffee. His vision and mission is to formulate the world's quality nutritional supplements and beverages backed by product-specific research. Bang Energy Sports has funded more than 28 landmark sports nutrition studies at some of the country's top universities.
"Continuously ask yourself, what's the one thing I can do right now to drive vigorously towards my vision and goals? Then drink a bang and handle it!" — Jack Owoc
MANUFACTURING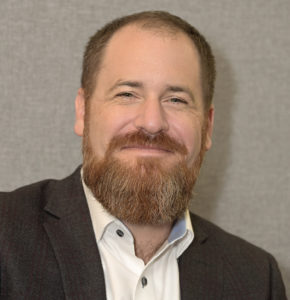 David Rosen
Founder and CEO
Kira Labs
Rosen embodies the classic American dream story—an immigrant and a self-starting entrepreneur. Rosen has grown Kira Labs from its start in a garage to a thriving and award-winning manufacturer and beauty innovator with more than 150 employees. Kira Labs manufactures and markets more than 30 brands in hair, face, body, home and pet categories. Rosen's company was awarded Florida Exporter of the Year 2019 by the South Florida Manufacturers Association. He also volunteers with several charities and coaches youth basketball. He frequently is asked to speak at conferences.
"Raise the bar and be hungry, humble and smart." — David Rosen
MANUFACTURING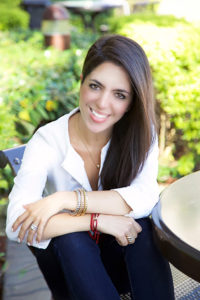 Vanessa Valera Nolte
Co-Founder
Distrivalto USA/Holstein Housewares
Nolte's company is a brand of functional, small kitchen appliances and treatmakers that offer combinations of delicious treats and quick, healthy meals. She has been the recipient of awards and recognitions, including winner of the Organization of Women in International Trade's South Florida International Woman of the Year, and winner of Ernst & Young's Entrepreneur of the Year for Florida (Family Business). She graduated cum laude from the University of Miami with a bachelor's degree in business administration. She lived in Paris and Montreal in search of culinary and fashion inspiration.
Her No. 1 priority is family. She has three children and a husband who is also an entrepreneur.
MARKETING & PR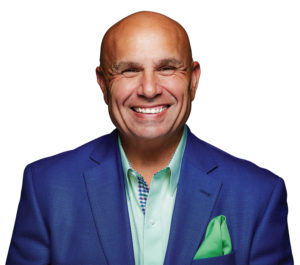 Peter Gary
CEO
Pinnacle Advertising
After serving in the Marines for eight years, Gary began in the automotive industry, serving as general manager for many of the country's top dealerships. He joined Autobase, helping it grow from 167 dealers to more than 3,000. In 2010, he founded Pinnacle Advertising, one of South Florida's most successful advertising firms. He is a devoted supporter of many nonprofit organizations, and, in 2019, he was co-chair of the American Cancer Society's Celebration Gala and chairman of the Boca Raton Teacher of the Year Awards.
"The man on top of the mountain did not fall there." — Vince Lombardi
MARKETING & PR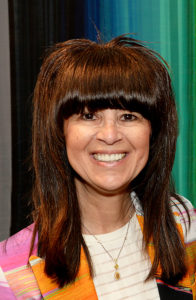 Kip Hunter-Epstein
CEO
Kip Hunter Marketing
Hunter-Epstein is the founder of a full-service brand marketing, advertising, public relations, creative design, social media, and special events firm in Fort Lauderdale. She has more than 30 years' experience in brand development, marketing, advertising and special events in the retail, corporate, sports, entertainment and nonprofit arenas. In addition to her corporate work, Hunter has many ties to the community. She is a graduate of Florida International University, a South Florida native, and lives with her husband, Joey Epstein.
"Do the right thing."
NONPROFIT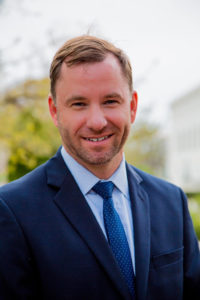 Eric Eikenberg
CEO
The Everglades Foundation
Appointed to the position of CEO by the foundation's board of directors in July 2012, Eric Eikenberg has extensive policy and political experience in Tallahassee and Washington, D.C. During his time in public service, he served as chief of staff to former Gov. Charlie Crist and former U.S. Rep. E. Clay Shaw. Immediately before joining the foundation, Eikenberg served as senior policy adviser at the law firm of Holland & Knight, co-chairing its government advocacy team with former Gov. Bob Martinez. As CEO, he leads the foundation's science, advocacy, communications and legal teams. He is a graduate of the American University and Marjory Stoneman Douglas High School.
NONPROFIT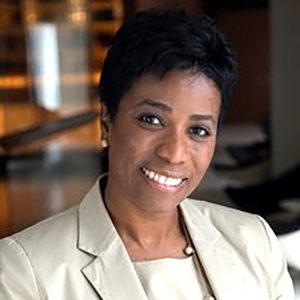 Marlene Gordon
President
Lynn Mitchell Foundation
In 2012, Gordon began the foundation to honor her mother's legacy by providing educational resources and opportunities for underprivileged children in the rural community in Jamaica from where her family members were born. She earned a bachelor's degree in economics with honors from the University of Chicago, and a law degree from Northwestern University Law School. She joined Del Monte Fresh Produce Co. in June 2018 as senior vice president, general counsel, corporate secretary and chief legal compliance officer. Before that, she was vice president and general counsel for Bacardi North America Corp.
"Don't just accept what you can get, create exactly what you want." —Unattributed
NONPROFIT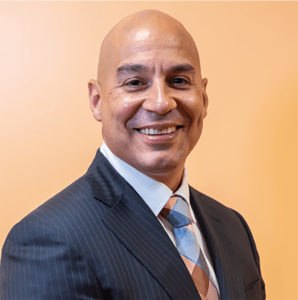 Francisco "Paco" Velez
President and CEO
Feeding South Florida
Velez leads the organization and fulfillment of its mission to end hunger in Florida by providing immediate access to nutritious food, leading hunger and poverty-advocacy efforts and transforming lives. His organization has the largest service area among Feeding America food banks in Florida. Velez is responsible for the overall administration, management and leadership of the organization in pursuing its mission, goals and objectives. Since his arrival in 2012, he has increased the number of pounds of food distributed across South Florida. Velez holds a certificate in nonprofit management from the University of Texas in San Antonio, and a bachelor's degree in biology from Baylor University.
REAL ESTATE AND CONSTRUCTION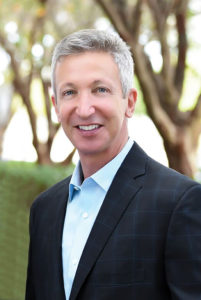 Peter Barkin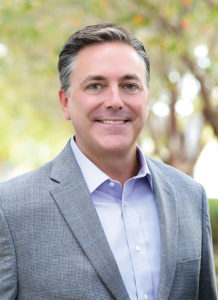 Mark Gilman
Principals and Team Leaders
Barkin-Gilman Group Compass
Barkin and Gilman have supported the real estate dreams of buyers and sellers in South Florida for more than 20 years. In 2002, Barkin and Gilman created the Barkin-Gilman Group, a successful brand within the South Florida real estate community. The Barkin-Gilman Group, which is the No. 1 team at Compass Florida, has been recognized as the top team in Fort Lauderdale and No. 11 in Florida by REAL Trends/America's Best. The Barkin-Gilman Group is a member of the Master Broker's Forum of Broward County.
REAL ESTATE AND CONSTRUCTION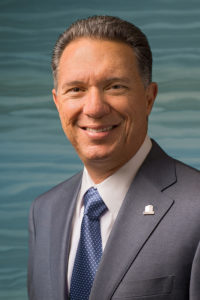 Alberto Fernandez
President
ANF Group
Fernandez is one of the most impartial and assiduous executives in the South Florida construction market. He has been at the forefront of producing the quality of work ANF has built its experience on. As a South Florida native, he finds it important to give back to the community. In 2009, he created the Tour de Broward, benefiting Joe DiMaggio Children's Hospital. His philanthropic efforts have raised more than $5 million for the JDCH Foundation, exemplifying some of the community projects he heads or participates in.
"I am humbled by this recognition and I accept this award in the name of all my ANF employees and trade partners because without them my accomplishments would not be possible." —Alberto Fernandez
REAL ESTATE AND CONSTRUCTION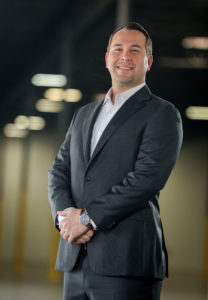 Larry Genet
Senior Vice President
CBRE
Genet works in CBRE's Fort Lauderdale office. He provides a wide range of services for clients ranging from local to Fortune 500-level firms, including agency and tenant representation, asset or portfolio management, high-level logistics, labor and data analytics before site selection, project/construction management, capital markets, debt and structured finance and valuation advisory services. Genet is a licensed real estate broker in Florida. He is a third-generation commercial real estate professional as well as a South Florida native.
"People who have been endowed with the ability to create wealth have a responsibility to give back to their community and to the people who need help the most."
REAL ESTATE AND CONSTRUCTION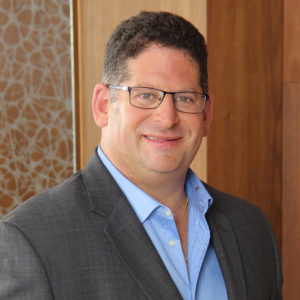 Paul Kaplan
Co-Founder and Co-Managing Director
KW Property Management & Consulting
Kaplan, a former CPA, and CPA Robert White, launched the Miami-based company 15 years ago with the mission to elevate the standard for property management services through exceptional accounting, knowledge-based maintenance and superior customer service. Since then, KW PMC has grown into a firm with 1,700 employees and 80,000 units under management. Kaplan received an MBA from the University of Miami and a bachelor's degree in business administration from Tulane University. He is a member of the American Institute of CPAs and the Florida Institute of CPAs.
"Work hard, play hard, and never stop."—Common saying
REAL ESTATE AND CONSTRUCTION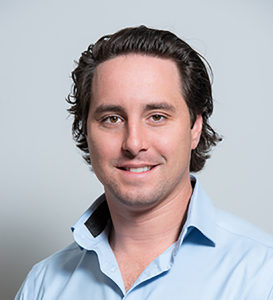 Michael Loudis
CEO
ProFi Construction & Maintenance
Loudis anticipates client needs and has grown ProFi from a small facility maintenance company to a one-stop shop for construction and maintenance services. He earned a bachelor's degree in business management from Florida State University, and after successfully operating and selling a residential cleaning company while studying at FSU, he and longtime business partner Patrick Cueva founded ProFi with the goal of standing out for exemplary service. Today, his main focus is growing his company beyond its beginnings, by expanding its client base.
REAL ESTATE AND CONSTRUCTION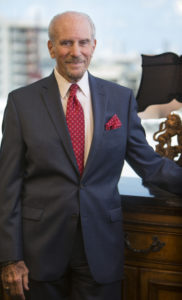 Stuart Meyers
Chairman and CEO
Meyers Group
Meyers leads a fully integrated multifamily, hotel and mixed-use real estate development and management firm headquartered in Coral Gables, with regional operations in El Paso, Texas. During the last 50 years of his career, Meyers has earned a reputation as one of the nation's most accomplished real estate developers. He has planned, directed and completed the development of 20,000 rental apartments representing 70 different seller rate communities valued at more than $1.5 billion.
"The harder you work the luckier you get."—Gary Player
REAL ESTATE AND CONSTRUCTION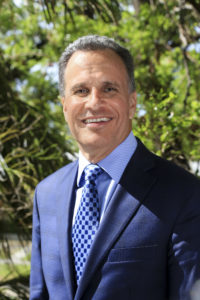 Mike Pappas
President and CEO
The Keyes Company/Illustrated Properties
Pappas leads the Miami-based real estate company that has 58 offices, 3,000 associates and mortgage, title, property management and insurance affiliates. Keyes Co., with sales and services in excess of $6.7 billion annually, is the largest independent brokerage in Florida and a Top 30 independent brokerage nationally. He joined Keyes as a sales associate in 1980 and became president in 1992.
He was born and raised in South Florida, and graduated cum laude from Wake Forest University.
"Give the world the best you have, and it may never be enough; Give the world the best you've got anyway."—Mother Teresa
REAL ESTATE AND CONSTRUCTION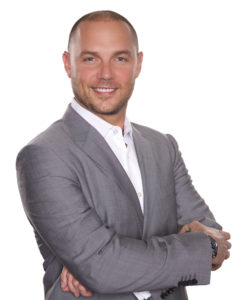 Alexander Rosemurgy
CEO
Rosemurgy Properties
Rosemurgy's company is a privately owned commercial real estate development, investment and management firm. Founded in 1977, its portfolio of assets includes multifamily, self-storage, retail, office and undeveloped land. Rosemurgy was named CEO in 2010. Since, the company has expanded its portfolio to more than $600 million in assets under development and management and has actively developed more than 2 million square feet of commercial real estate.
"Everything can be taken from a man but one thing, the last of the human freedoms—to choose one's attitude in any given set of circumstances, to choose one's own way."—Viktor E. Frankl
REAL ESTATE AND CONSTRUCTION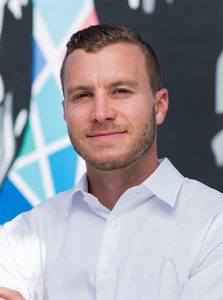 Jaime Sturgis
Founder and CEO
Native Realty
Sturgis heads a Fort Lauderdale-based team of real estate professionals who are disrupting the industry. A pioneering broker with a decade of leasing and investment sales experience, Sturgis has become a household name in the industry, through his role curating emerging neighborhoods. His place-making efforts began in Wynwood and continued in Fort Lauderdale's Flagler Village, where he has completed more than 750,000 square feet in transactions during the last few years and set property-sale pricing records. Sturgis is expanding into new neighborhoods throughout South Florida.
"You can't please everyone. You're not a jar of Nutella."—Inspirational poster saying
RETAIL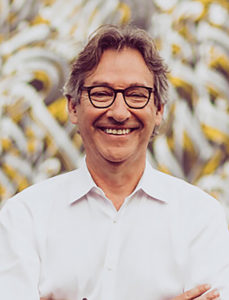 Edward Beiner
Founder and CEO
Edward Beiner Eyewear
Beiner is the founder and chief visionary officer of a family-owned collection of optical boutiques. He has pioneered the luxury eyewear industry for nearly 40 years. Beiner opened his flagship store in South Miami in 1981—committed to showing customers that eyewear is the first thing people see when they look at you, and should be treated with the same importance as shoes or a handbag rather than just as a medical device. He eventually expanded the company to national and international markets with 11 stores throughout Florida and online shipping available across the globe.
"No one cares how much you know, until they know you care about them."
RETAIL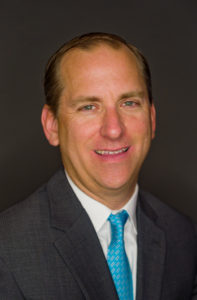 Christopher Clements
Senior Vice President, CFO
Miami Dolphins and Hard Rock Stadium
Chris Clements is in his sixth season with the team, responsible for franchise and stadium accounting, payroll, financial operations, strategy and analytics. Clements joined the Dolphins after 18 years at global sports agency IMG in a variety of leadership positions. He holds a degree in accounting from Northwood University in Midland, Michigan. In 2015, he received the Alumni Achievement Award. Clements and his wife (Sherry) reside in Parkland with their three children, (Riley, Ella and Blaine).
"It's about the journey—mine and yours—and the lives we can touch, the legacy we can leave, and the world we can change for the better." —Tony Dungy
RETAIL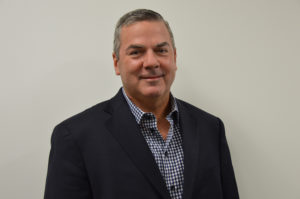 Robert Taylor
Owner and CEO
Burdette Beckmann
Taylor, a Savannah, Georgia, native, joined the family business, Burdette Beckmann, in 1983 and remains there today as CEO. During his time at BBI, he has overseen its growth from a mom-and-pop business operating out of his parents' home to a national sales agency with more than 200 associates and 10 offices across the United States. Today, BBI works with some of the world's biggest packaged-goods companies, including Kraft, Conagra Brands, General Mills and Mondelez. Taylor continues the tradition of charitable giving that his parents, Bob and Sherry Taylor, established. Taylor is married (Elizabeth) and has two adult daughters (Shelby and Brantley).
"Generosity is the best investment." —Diane von Furstenberg
TECHNOLOGY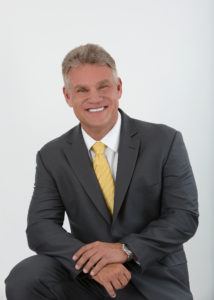 Bob Birdsong
Owner
OK Generators
Birdsong moved to South Florida at age 7. Later, he attended Michigan State University and left after being accepted into the U.S. Naval Academy. He served 10 years in the Navy as the engineering officer on the USS Narwhal. Upon leaving the Navy in 1990, he went to work for OK Generators. He purchased the company with a partner in 1998 and bought out the partner in 2004. He completed a second degree in electrical technologies from New York University in 2003.
"Success teaches us nothing; only failure teaches." — Hyman Rickover
TECHNOLOGY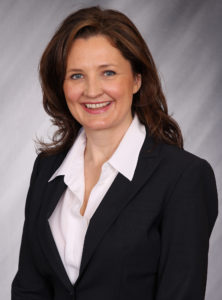 Kristin Karp
CEO and
Co-founder
Hotwire Communications
Karp leads the company in all business strategies and core objectives. Her leadership made Hotwire Communications the first all-fiber optics telecom for new construction in the United States, the first in Florida to offer internet protocol television, and the first to offer gigabit residential Internet service speeds. She is a member of the Young Presidents Organization.
"My advice is the same thing I tell my four daughters: there's nothing in this world that is impossible for you to achieve. Surround yourself with people who care, and who aren't afraid to take the risks with you. And, finally, always be humble enough to learn something new—you never know where it might take you." — Kristin Johnson Karp
TECHNOLOGY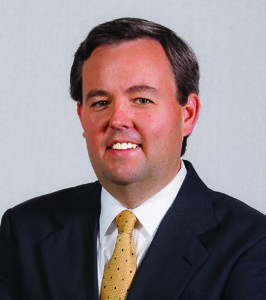 Christopher Leonard
CEO
Velocity Solutions
Leonard's company provides software to financial institutions to improve revenue and manage risk. Before becoming CEO, Leonard served as president (2012-14) and COO and general counsel (2005-11). Leonard received bachelor's and law degrees from Wake Forest University. He has served in leadership roles in many nonprofit organizations with a particular passion for helping religious and educational institutions, including serving as a university trustee. He resides with his family in Fort Lauderdale.
"The essence of competitiveness is liberated when we make people believe that what they think and do is important—and then get out of their way while they do it." — Jack Welch
TECHNOLOGY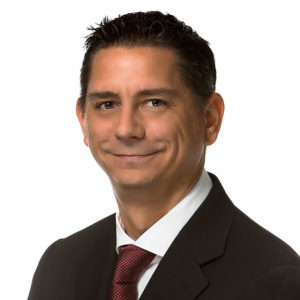 Rick Mancinelli
Founder and CEO
C3 Cloud Computing Concepts
Rick Mancinelli has more than 25 years of experience in all phases of information technology management, including software development, network architecture, and corporate IT management. He has held executive positions in finance and telecommunications firms prior to launching his first consulting practice. He has since built several successful businesses. He began work on what would become C3 long before the term "cloud" entered the common lexicon. Mancinelli was named one of the Top 50 Entrepreneurs in South Florida by Business Leader Magazine. On a personal level, he is the proud father of two young ice hockey players. He is active within the community and is an avid boater.
TECHNOLOGY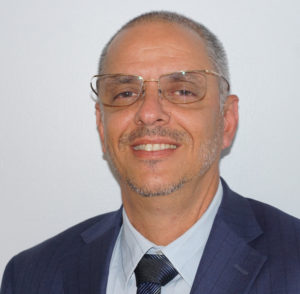 Eric Martin
CTO
Synergistix
Martin graduated in electronic engineering but quickly moved his passion to coding, coding languages and technologies. During his career, he has learned the challenges to keep the equilibrium between new technologies with stability and quality on production environments, maintaining the simplicity as a key element toward the success of the company. His combination of programming guru, technology pioneer and years of experience in the customer-relationship management field and pharmaceutical industry arena, has led Synergistix to be one of the premier providers of solutions for life sciences.
"Struggling to do something? Stop and evaluate, most likely you are using the wrong tool."
TECHNOLOGY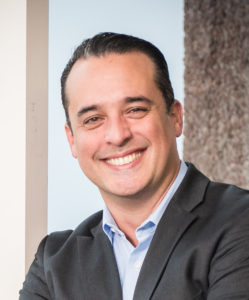 Juan Molina
COO
CareCloud
An accomplished executive and leader with a proven track record of scaling growth and driving success, Juan Molina brings a wealth of experience in high-growth technology companies together with a deep understanding of the healthcare marketplace. In his role as CareCloud's COO, Molina leads the end-to-end delivery of CareCloud's innovative enterprise platform. Molina holds an MBA from Florida International University with a concentration in strategy, innovation and leadership. He is on the board of the Pinecrest Elementary charter school system.
"Never doubt that a small group of thoughtful, committed citizens can change the world; indeed, it's the only thing that ever has." — Margaret Mead
TECHNOLOGY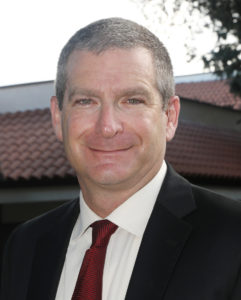 Jeffrey Weiner
Vice President of Human Resources
Venture Tech Solutions
In his role, Weiner leads a team of professionals that oversee human resources for companies such as Consolidated Credit, Financial Apps, Pine Hollow, Debt.com, Lighthouse Financial Solutions, Lifestyle Media Group and South Florida Business and Wealth. In his spare time, Weiner is an endurance athlete. During the past 10 years, he has completed 32 half-marathons, four full marathons, two half-Ironman races, and countless cycling events. Over the past year, he has taken this passion and combined it with his drive to give back and volunteered to be a race coordinator for the Heart and Sole 5K/12K, benefiting Parkland Cares.
"We rise by lifting others."—Robert Ingersoll