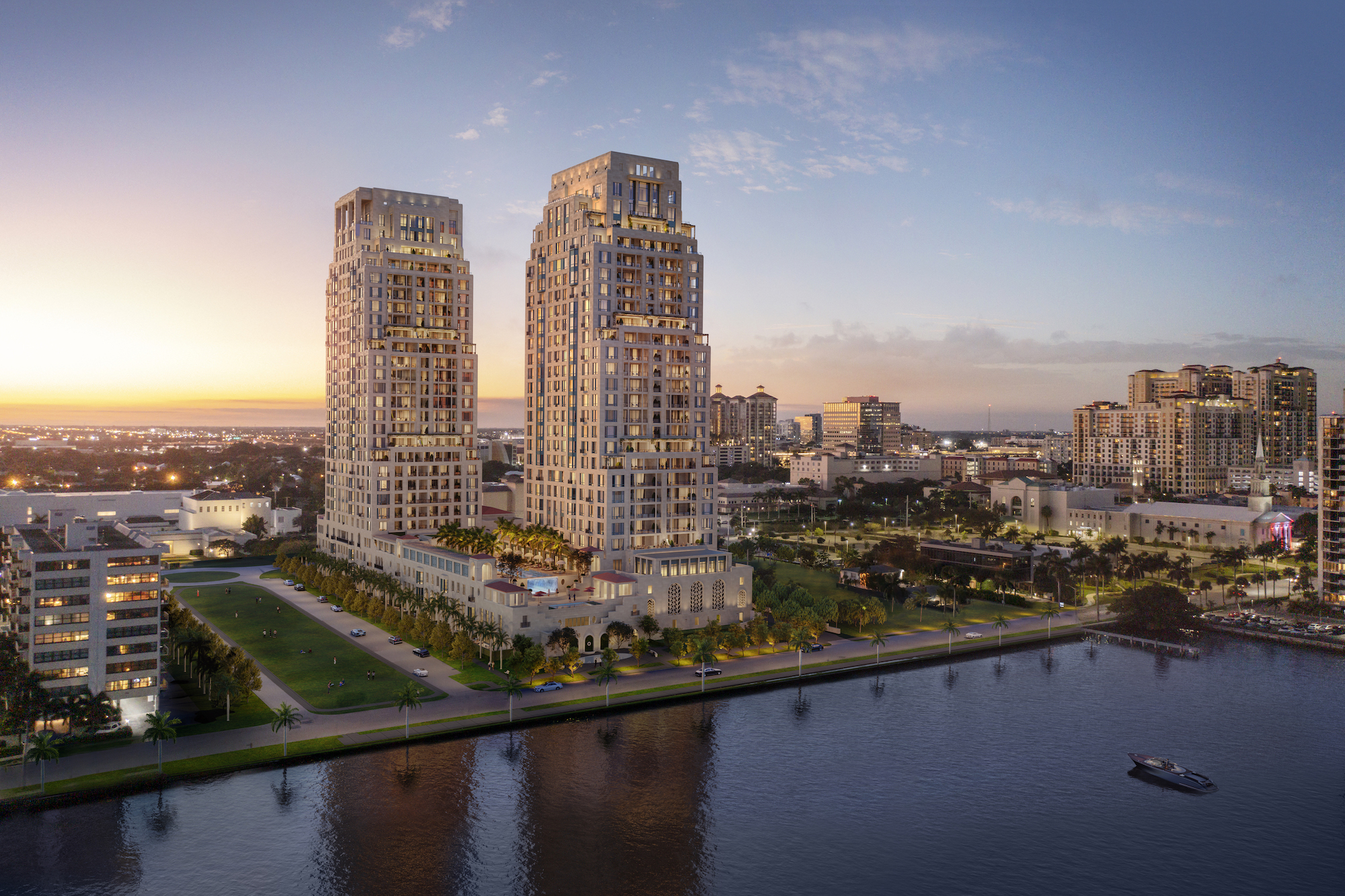 Stantec Chosen as Architect for South Flagler House Condominium Project in West Palm Beach
The luxury high-rise development will consist of two 28-story towers and views of the Intracoastal Waterway
Stantec will serve as the architect for South Flagler House, an 89-unit luxury condominium project in West Palm Beach. The project is being developed by Palm Beach-based real estate investment firm Frisbie Group and global real estate company Hines. Stantec will work with Robert A.M. Stern Architects (RAMSA), who designed the development. It is RAMSA's first luxury residential high-rise in Florida.
"The idea behind the project is to create a vertical village that connects with the historical Mediterranean Revival architecture of West Palm Beach," Aida Sanchez-Gomez says, senior architect for Stantec. "This will be achieved by applying era-appropriate materials such as terracotta roof tiles and a limestone and stucco façade. In addition, its human scale allows light and air between the buildings. The design will include a combination of large bay windows, balconies, awnings, and deep terraces with views of the Intracoastal Waterway to showcase the variety of living spaces within the development."
South Flagler House will consist of two 28-story structures offering a prime waterfront location featuring endless unobstructed water views.
The 89 residences will range from three to six-bedroom homes, townhouses and penthouses, and one seven-bedroom townhome. Pembrooke & Ives designed elegant interiors to showcase the residences' expansive layouts, spectacular views and luxurious outdoor spaces.
Stantec is ranked among the top 10 architecture firms by Architectural Record. The firm has designed numerous prominent projects throughout Florida, including Solitair Brickell, YotelPAD Miami, Bezel at Miami Worldcenter, Yard 8 in Midtown Miami, 17 West in Miami Beach, Avalon Doral, Adela at MiMo Bay and Strata Wynwood.