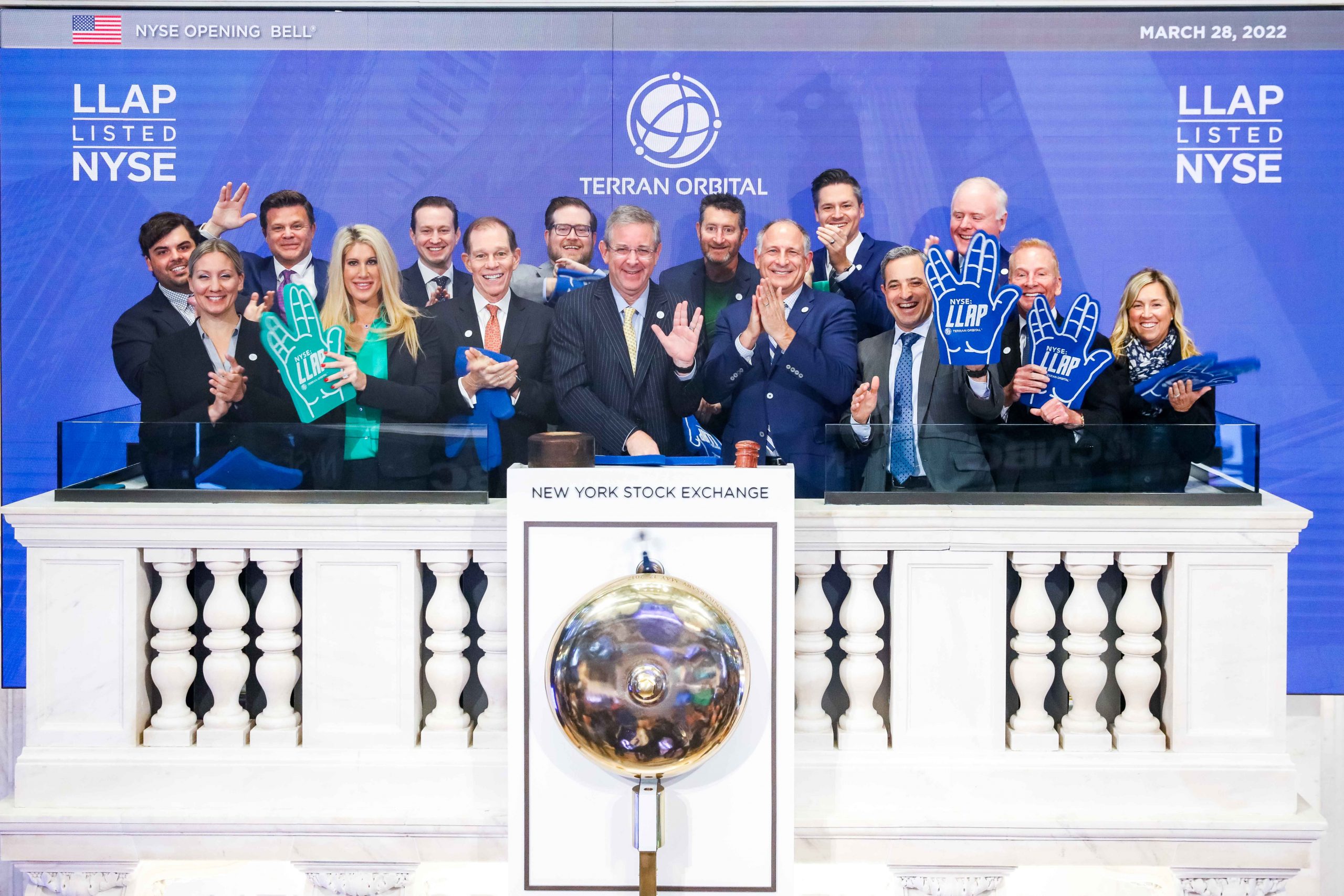 Terran Orbital Corporation Rings the Opening Bell at the New York Stock Exchange
The Boca Raton-based company produces small satellites serving the United States aerospace and defense industry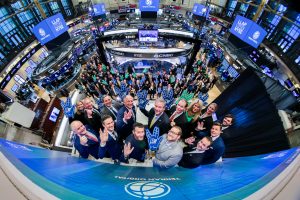 Fuel Venture Capital (FVC) in Miami recently joined its portfolio company, Terran Orbital Corporation (NYSE: LLAP), as it celebrated being listed on the New York Stock Exchange by ringing the opening bell. FVC is a Miami-based VC focused on innovative companies. Terran Orbital Corporation's initial public offering (IPO) produced a $1.8 billion equity valuation.
"We are thrilled to bring Terran Orbital forward as a public company," Marc Bell says, Co-Founder, Chairman and CEO of Terran Orbital. "This day marks the latest milestone in a history of achievement and outperformance in the space industry. We expect that as we advance, Terran Orbital will continue to define the small satellite market by combining high-volume manufacturing with fully integrated operations and mission planning capabilities. We are also planning to build one of the world's largest, most advanced persistent earth observation constellations and one of the world's largest vertically integrated satellite manufacturing facilities."
Terran Orbital recently announced the building of a $300 million, 660,000 square foot commercial spacecraft and constellation facility on the Space Coast of Florida. The company also plans to significantly expand its manufacturing capability in Irvine, CA, by leasing a 60,000 square-foot commercial facility adjacent to its existing facility.
Fuel Venture Capital has provided $96 million to South Florida-based companies, including Terran Orbital/PredaSAR, Taxfyle, Novopayment, Instabet, RecargaPAY, Bolt Mobility, Ubicquia, AEXLab and more.
"Today marks another milestone in Fuel Venture Capital's growth journey and the South Florida tech ecosystem," Jeff Ransdell says, Managing Director and Founding Partner of Fuel Venture Capital. "This is a South Florida-based company funded by a South Florida-based Venture Capital Firm. We are excited not only for Terran Orbital but for our investors and our entire South Florida ecosystem. We believe our team, due diligence, strategies, hard work, and proven selection of incredible founders, combined with our public and private markets experience, has set up for this type of success now and moving forward. There is more to come."
Photo Credit: NYSE