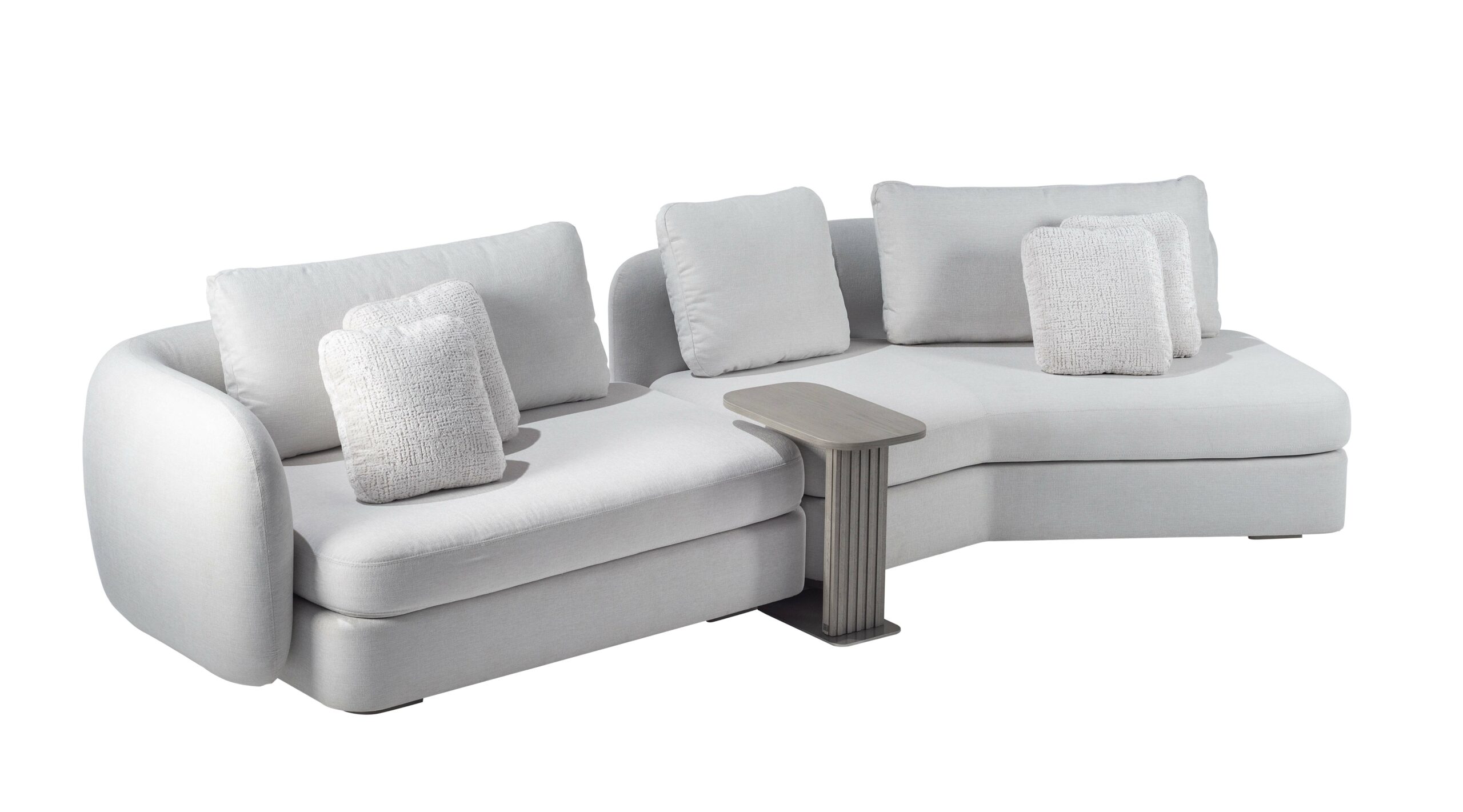 There Are No Hard Angles in Adriana Hoyos' New Collection
This Miami Design District showroom is a mainstay of interior design
When the esteemed furniture design brand Adriana Hoyos conjured its Gem collection, it was all about the clean silhouette. Inspired by delicate yet durable gems and stones, the collection was introduced in Adriana Hoyos' showroom in the Miami Design District and the company's Hollywood headquarters. (The collection debuted in the United States, but it will be available in the brand's showrooms, shop-in-shops, and dealerships around the globe.) Gem is marked by an eye for detail, creating stunning concepts, where finishes, metals and meticulous upholstery techniques make each piece a functional work of art, an expression of shape and scale.
"We are thrilled to unveil our sophisticated Gem collection, inspired by luxurious comfort, design, aesthetics and durability," says Adriana Hoyos, creative director. "The exclusive pieces are designed to connect lifestyle and luxury, where sophistication is the real essence. It is exactly what our clients deserve."
Some key pieces in the collection:
NIGHT MOVES
The bed features a grand wooden frame with cushion-cut corners around the ample upholstered panels.
MONUMENTAL DINING
The pedestal base of this art deco-inspired piece is composed of metal, wood and leather, while the tabletop is available in wood or stone.
STRONG PROFILE
This upholstered all-in-one occasional chair boasts decorate piping and a strong, almost graphic, profile.
MIX & MATCH
This cocktail table is available in three different combinations of finishes and sizes, which work together in a nesting format. The combinations are stone-stone, stone-wood and wood-wood.
SOFT LANDING
Set on a swivel base, the ottoman features joints highlighted with a subtle quilting and a double-stitched seam.
SITTING PRETTY
To achieve the floating sensation of this sectional, the back is suspended above the ground, while the recessed legs are half-hidden.