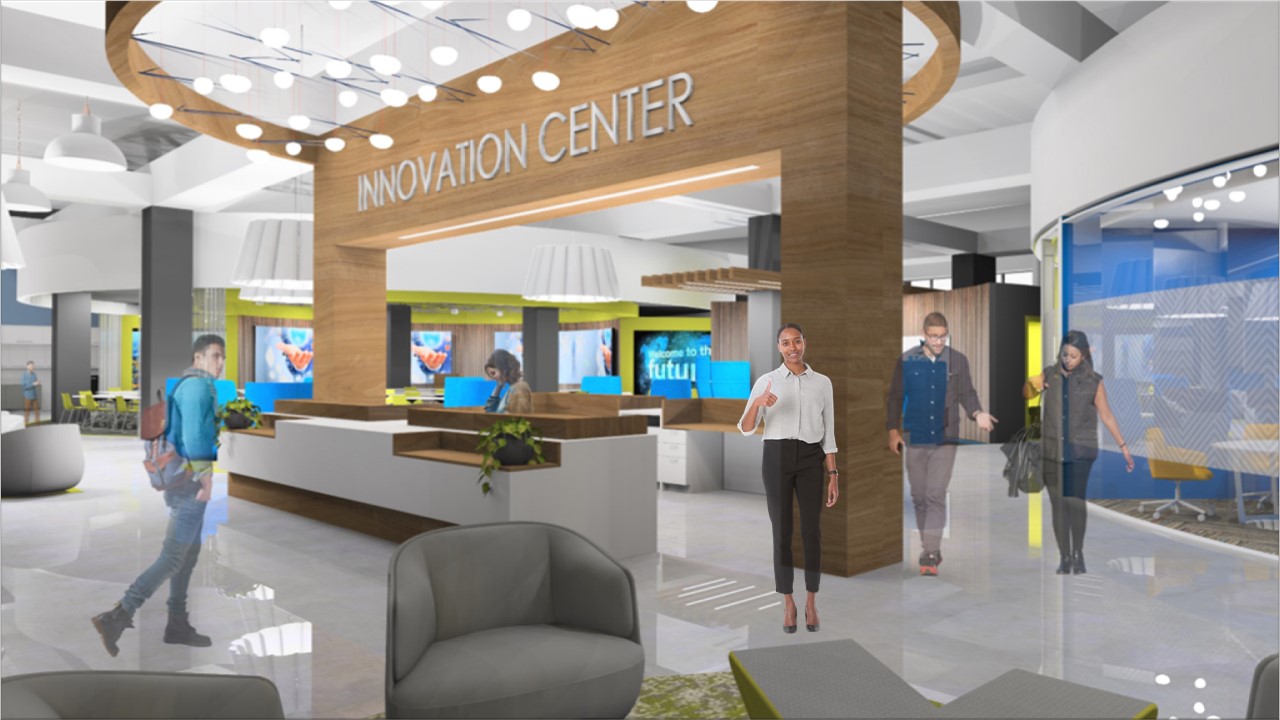 Thinking Regionally
By John Wensveen, Ph.D., chief innovation officer at NSU and executive director at the Alan B. Levan | NSU Broward Center of Innovation
South Florida is No. 1 in the nation in terms of the emerging number of startup companies but falls near the bottom of the national rankings in terms of ability to grow. The primary reason is because the innovation ecosystem is short of two key ingredients, and therefore, South Florida is not considered a top-ranked tech hub—at least not yet. The ambition to achieve top tech hub status is realistic and is building momentum, but there is a way to go to achieving this goal. To speed the process, Miami, greater Fort Lauderdale and Palm Beach need to work together to be known as the South Florida Tech Hub.
Before a city or region can be classified as a tech hub, it first needs a complete innovation ecosystem consisting of entrepreneurs, investment capital, workforce, social and professional networks, business environment, quality of life and research universities. South Florida must provide increased access to capital (angel investors, venture and equity capital, institutional finance) and qualified talent.
Recently, Miami has positioned itself as the "new" tech hub and the hype focuses on big names, business-friendly environment and responsiveness to incoming tech companies. Miami has taken ownership for success stories not only in the city of Miami and Miami-Dade County, but also for companies also located in the greater Fort Lauderdale/Broward County and greater Palm Beach areas. The geographic definition of Miami keeps expanding, and, in some circles, it is known to extend from Key Largo to Jupiter. Thus, it is imperative that Miami, greater Fort Lauderdale and Palm Beach come together to be known as the South Florida Tech Hub.
South Florida lacks "qualified" talent for emerging industries and related occupations, meaning there is a major opportunity for new skills, upskilling and reskilling. Tech companies have specific needs and there is a clear gap between what academic institutions are providing and the skills that companies in the tech industry require. Academic institutions have an opportunity to rethink programming and develop stacked credential models, offered at an accelerated pace, whereby industry certifications are incorporated into the curriculum and graduates have an advantage over others with added skills demanded by industry.
The tech sector requires advanced credentials, meaning there are opportunities to shut down programs that are no longer relevant and develop new leading-edge industry certification programs that are relevant to supporting emerging industries requiring new types of credentials. Some examples include artificial intelligence/machine learning, augmented and virtual reality, big data, analytics, IT automation, financial technology, software development, connected technologies, cloud technologies, cybersecurity and quantum computing.
The number of academic institutions in operation continues to decline on an annual basis—meaning smaller colleges and universities, primarily private institutions, are closing their doors for good as they are not able to weather the storm of challenges associated with tuition-driven models, declining admissions, lack of finances and increased competition. Because of this national trend, corporate America is taking increased responsibility for recruiting and training current and future employees with the growth of "corporate university" models.
South Florida will not become a top tech hub unless academia and industry work together and co-invest, meaning education institutions must listen to the demands of industry and as a result, co-develop curriculum offerings providing content and credentials that meet industry needs—short, medium, and long-term. This effort also includes creating professor of practice opportunities where industry experts instruct programs in collaboration with academic faculty and technical program instructors. Assuming the gap between academia and industry can be narrowed, and eventually closed, South Florida has an open door of opportunity.
A collaborative model—whereby industry, academia, government, community-based organizations, and funding sources co-invest to meet the demands of the tech sector—is the solution for a scalable and sustainable success story that better connects the South Florida innovation ecosystem and future designation as a top tech hub. Simply put, each of the tri-counties has siloed networks and infrastructure, providing an opportunity for the region to come together "as one" South Florida with an action plan that results in connecting the entire ecosystem.
If we eliminate the invisible walls that exist between the tri-counties, we will eventually achieve top tech hub status, defined by the creation of new ideas resulting in the establishment of cutting-edge technologies, an enhanced talent skills pipeline meeting the demands of industry, new company formation, job creation and the growth of new startup companies. There is a movement evolving in South Florida and now is our time not to talk but walk as one innovation ecosystem: the South Florida Innovation Ecosystem. Silicon Valley, after all, is not a city or a county; it is a region. South Florida could richly benefit from adopting that regional attitude.