As hurricane seasons starts June 1, GroovyTek of Boca Raton has partnered with the American Red Cross to deliver TekPrep—a series of free webinars designed to teach Floridians how to digitally prepare for a natural disaster.
"Using technology to prepare for the uncertainty brought on by disaster scenarios, which can require evacuation to temporary shelters, is crucial," said Matt Munro, founder of GroovyTek. "Working through our TekPrep program will leave residents with a stronger sense of security and the knowledge that their 'digital' house is in order. Residents will have increased confidence that they can use technology to create as much normalcy as possible in times of crisis."
"While we are adjusting to the current pandemic, it is as important as ever to be prepared for any type of emergencies, especially amidst the hurricane season," said Joanne Nowlin, Regional CEO of the South Florida Red Cross.  "We are proud to partner with GroovyTek to help deliver actionable plans and information about how to best prepare and utilize technology in the face of a natural disaster."
GroovyTek launched in 2015 as an education-based company that offers one-on-one, in-home personal technology training sessions for smartphones, tablets, and computers. Built upon a personalized problem-solving technique known as the Groovy Method, GroovyTek trainers serve clients in one-hour sessions and help empower them to grasp personal technology in relatable, understandable terms.
The free weekly, 45-minute seminars for Floridians are scheduled every Tuesday in June, starting June 9, at 12 p.m. Pre-registration is required by clicking here. Florida residents call also call GroovyTek at (561) 560-0123 for help scheduling, or to ask any questions related to the series.
Topics will include: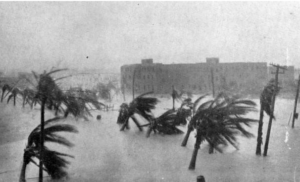 Communication/Information Tools: An overview of options for using technology during a disaster. This includes group texts, social media, Facebook Safety Checks, FEMA, local media apps, Zoom, weather radar apps, and flashlight apps.
Device/Technology Plans: What devices will be most useful in your preparation plan? This is an overview of solar power charging options, backing up computer files on an external hard drive, password-protected jump drives, GPS chips for pets, hotspots and data plans, caring for devices left behind, remote troubleshooting plans, and 'Find My Phone' apps.
Documents/Information Access: This is an overview of how to save and store important documents and information, so they're accessible regardless of location or situation. The session will cover cloud options for document storage, using doorbell cameras to monitor property, banking access, scanning documents and personal photos, photos of your home and property, cash and currency apps, and crucial document storage (like passports, vehicle titles, medical/insurance cards, wills, and deeds.)
TekPrep Disaster Kit: Create a packing list of items to make up your TekPrep kit, to have packed and ready to go for evacuation. This is an overview of what to include, and how to double-check if these items are ready to work for you, wherever you are.