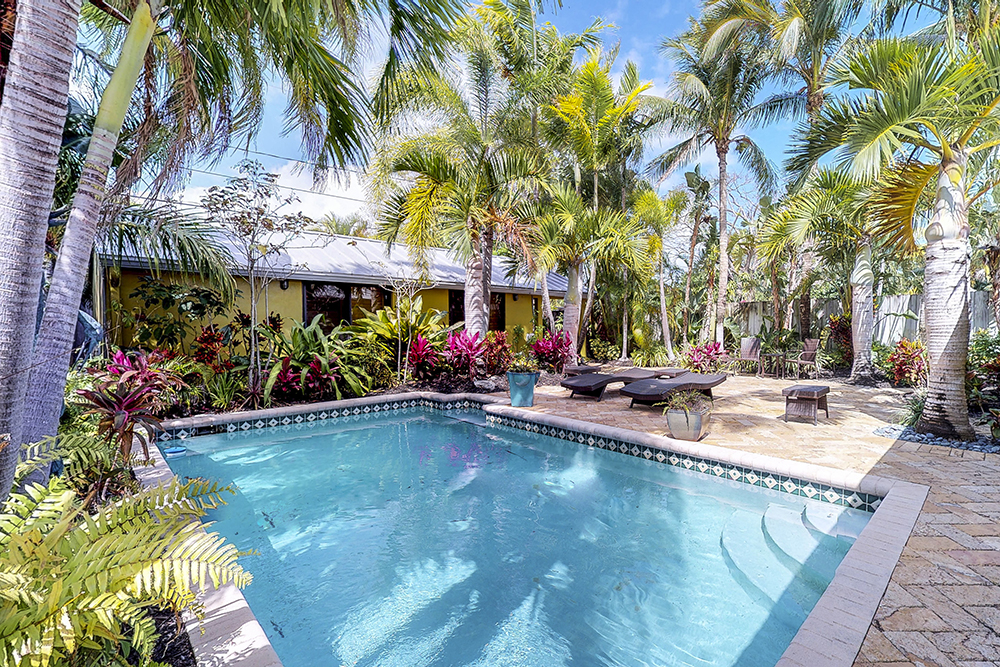 Vacasa tweaks the home rental business
By Jennifer Cohen
Eric Breon had a problem. His wife's family built a cabin a few miles from the beach on the Washington coast. When other family members moved away, the burden fell on Breon and his wife to take care of the cabin.
Soon, the chore of maintaining the house exceeded the opportunities to visit it, and he and his wife decided to rent the property. He quickly learned that property managers in the area were scarce and those who were available wanted exorbitant management fees. He decided to do it himself.
The first year, he ended up renting it for more than five times the amount one of the property managers thought he could get for the property. So, he turned his personal pain into a company by founding Vacasa in 2009.
Headquartered in Portland, Oregon, the company is now the largest U.S. vacation rental management outfit, managing more than 9,000 properties in the United States, Central and South America, and Africa. Properties range from beach cottages along the Oregon coast to luxury ski chalets in Vail to tropical getaways in Belize.
Vacasa manages 1,416 homes in Florida, where it has 232 full-time employees and more than 120,000 customers this year.
Vacasa differs from Airbnb, Booking.com and Homeaway because it handles everything for the homeowner: It lists homes on its website (vacasa.com) and others. It markets the house by including interior and exterior photographs along with a 3D, 360-degree home tour. It screens guests and provides 24/7 online and in-person support. It provides housekeeping and maintenance. Vacasa will even help with permitting, regulations and paying local taxes.
"I've owned rental property in Fort Lauderdale for years. I've rented and managed on my own and I've hired companies to lease and or manage for me. Either way, I've had many problems and felt handicapped when the littlest thing occurred," says Wilton Manors homeowner Price Carter. "Since I've hired Vacasa, they are always one step ahead of the smallest problem. From repairing leaking toilets to servicing a noisy A/C condenser, they inspect everything on a weekly basis. Now I feel on top of the problem, before it's an issue."
On his own, Carter found it easy to lease his property during the high season between Thanksgiving and Easter, but summers were always slow. "Vacasa seems to have the market on off-season weekend rentals. Now I'm generating revenue year-round, which helps with the 12 months of mortgage payments," Carter says.
Homeowners using Vacasa ensure the home is appropriately furnished and comfortable, including kitchenware and the types of appliances and amenities guests would expect in a vacation rental. If the rental needs a makeover, Vacasa offers interior design services.
Vacasa takes a percentage of rental proceeds as a management fee and collects some fees, such as cleaning fees, from guests.
The company recently launched Vacasa Real Estate. It doesn't sell homes, but partners with real estate brokers and agents, providing them qualified leads and tools to close deals.
In nine years, Vacasa has grown to more than 2,000 employees total, has been honored as the Oregon Better Business Bureau's large business of the year, and was ranked ninth on the Inc. 5,000 Fastest-Growing Companies list.
"Vacasa empowers local teams with industry-leading technology to deliver the world's best vacation rental experiences," says Breon, the company's founder and CEO. "We help vacation homeowners earn optimal revenue [and] ensure guests have incredible stays. When one of our customers is ready to buy or sell a vacation home, we're here for that as well. What makes Vacasa really unique is how we're able to use technology to deliver consistent end-to-end vacation rental services around the world while still operating as local experts on the ground, living and working in each community where we operate." ♦