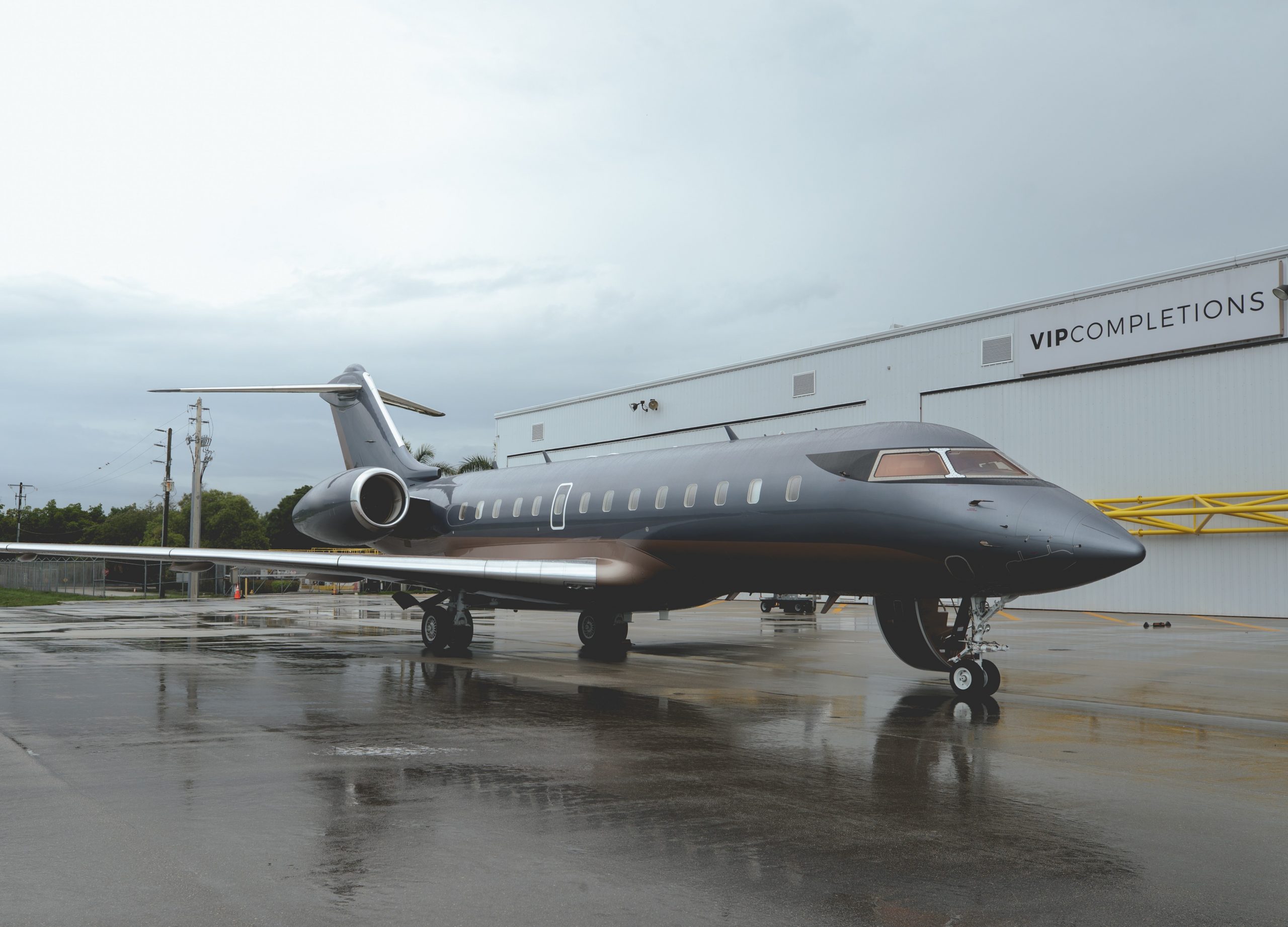 VIP Completions in Fort Lauderdale Reveal Latest Private Jet Refurbishment
The private aircraft refurbishment company has already completed 12 projects in 2022
VIP Completions in Fort Lauderdale recently unveiled their latest project, a complete remodel of an elegant Global 5000. The new refurbishment is on top of the 12 completed projects this year, with the company on pace to complete two aircraft renovations monthly with a fully booked schedule through 2022.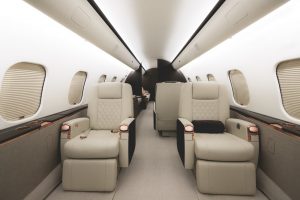 The remodel of the Global 5000 included copper and gray livery, Garrett leather seats in tan with chocolate accents, divans in Loro Piana fabrics with contrasting piping detail, Loro Piana carpeting and rose gold metal plating throughout the cabin. Other enhancements featured matte-finished oak veneer wood cabinets and tapis on all upper accent panels adding to an overall aesthetic featuring a sophisticated yet relaxed look.
Technological upgrades include ALTO HD audio with two-zone capability, high-speed internet, new full HD screens throughout the aircraft, an integrated entertainment center outfitted with a media server, and two Apple TVs for zone media streaming. The LED lighting is full-spectrum pixelated RGB, allowing control of each pixel separately and unlimited capability to customize cabin lighting schemes. An iPad-enabled custom cabin management system can control all in-cabin technology features for a seamless, streamlined experience.
"This project is a departure from recent projects design-wise," Ben H. Shirazi says, president of VIP Completions. "Opting for warmer tones and textures, this project exudes understated luxury. We have been non-stop since the beginning of the year and do see things slowing down."
While working on the Elegant Global 5000, VIP Completions concurrently worked on two additional wide-body projects; a G550, delivered when the Global 5000 project began and a smaller Falcon 2000 refurbishment in process at the same time.
As market-wide demand for private aviation has increased, VIP Completions has tripled the footprint of its workshop and warehouse to more than 30,000 square feet and added a state-of-the-art spray booth to keep pace with its expanding portfolio. The company can handle all elements of aircraft acquisition, from finding the aircraft, inspecting it, and negotiating the transaction, to importing the aircraft and coordinating any required maintenance and exterior paint and the full design and interior refurbishment.
Photo Credits: VIP Completions