The 3rd Annual Fort Lauderdale Concours (FTLC) is a unique car show showcasing 35 rarely-seen, iconic cars accompanied by live music and lifestyle curations. In just three short years, it has become one of the most anticipated events of the year and tickets are now available for purchase. The event will take place amidst the picturesque marina of Superyacht Village (2150 SE 17th St, Fort Lauderdale) in collaboration with the Fort Lauderdale International Boat Show (FLIBS) from 6 p.m. to 10 p.m. on Friday, Oct. 27.
FTLC brings together the worlds of cars and culture, featuring a collection of classic and exotic automobiles that are rarely seen, an art gallery by Las Olas Capital Arts, live music by the Valerie Tyson Band, Zaddy Fashion, a collectible sneaker curation matching select cars by Matt Senna, and an air-conditioned Pavilion Lounge with unlimited cocktails and canapés. It's an opportunity for car enthusiasts and art lovers to come together and celebrate the convergence of automotive design with other forms of art and entertainment.
FTLC and its founder, Maria Jannace, aim to reinvigorate the passion of established car collectors and enthusiasts while creating a distinctive culture that attracts a new and more diverse generation of classic car lovers. As the only female owner and operator of a national concours, Jannace is a former Fort Lauderdale resident who attended high school and started her first business there. Her history with and love for Fort Lauderdale runs deep and she is excited to bring her unique cultural experience to all the city's residents.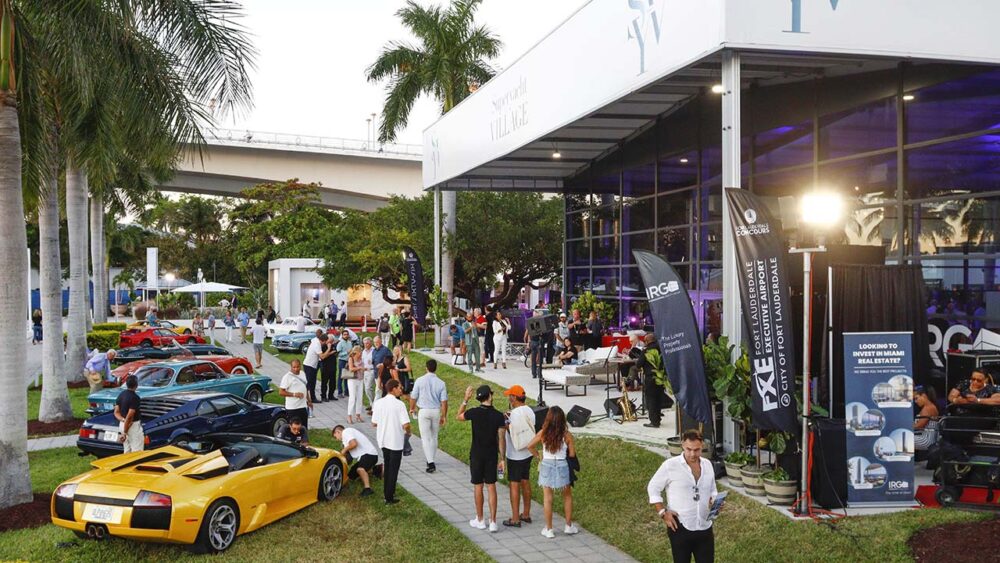 Until Oct. 17, discounted advanced tickets are available for $130, after which the price will be $160. A discounted combination ticket for the FLTC and FLIBS Winward VIP Experience (Friday only) is available for $523.To purchase, click here. A portion of the event proceeds will be donated to the Fort Lauderdale Film Festival (FLIFF) and the RPM Foundation, which will have a presence at the event.
Visit Ftlconcours.com for more information, or call 917-680-2326 or email info@maxim-online.com