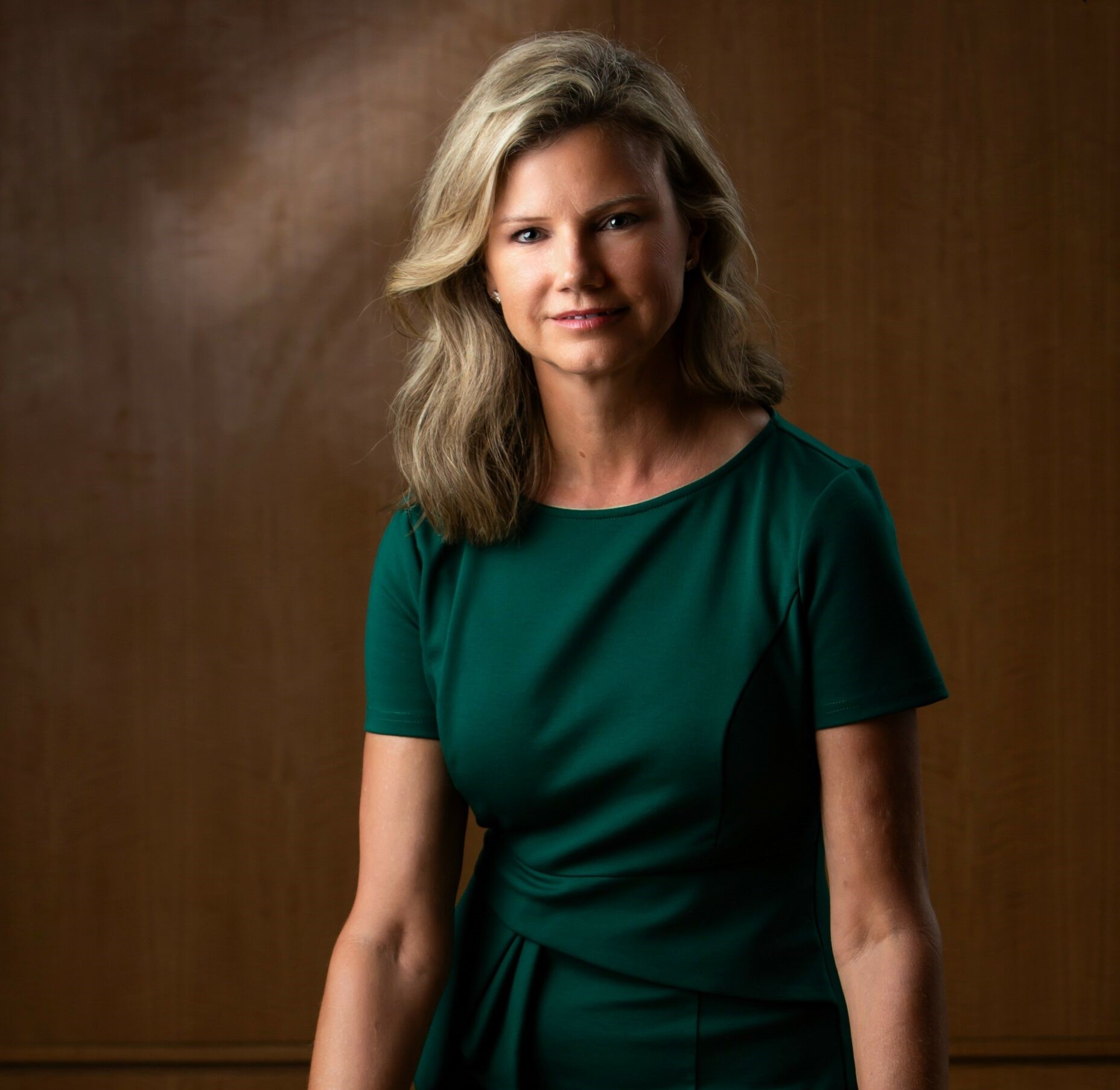 At Altman Management Company, a New President Makes Her First Year Count
Lee Ann Edwards forges a deal with Chinese investors in Broward
When a new executive joins a company, a typical early test is whether the executive is permitted to change an entrenched policy. Lee Ann Edwards confronted this scenario soon after being hired as the president of Altman Management Co., which has developed, constructed, acquired and managed more than 26,000 multifamily homes in Florida and a handful of other states.
Edwards describes Joel Altman, chairman and co-CEO of The Altman Cos., as "superbly charming—a big reason I joined the organization. He's been nothing but cordial, respectful, understanding and supportive of me." But would he embrace change to go along with new blood?
Edwards shares a story that's illustrative and seemingly small—but it's only small if employee morale doesn't matter to you. When she visited various Altman properties, she learned that the site teams didn't like the fit or feel of the uniforms. (Site teams are composed of property managers, assistant property managers, resident representatives, and maintenance. "They are on the front lines of our image," Edwards says.) This was no joke: Complaints and even lawsuits about uniforms—for example, in the airline industry—became front-page news from 2017 to 2020.
Edwards was told that it was useless, that Altman would never allow the longstanding uniforms and dress codes to be changed. Still, she wrote up a new uniform policy, one more flexible and individualistic, and told her new boss about the pervasive complaints. Altman accepted her recommendations on the spot and allowed her to implement them.
Altman Cos. has 30 rental communities across the United States that Edwards oversees. Her résumé uniquely prepared her for the role: With more than 20 years in multifamily property management with several of the industry's top operating apartment platforms—she knows the industry inside and out.
"Part of me coming on board was to help our third-party business, other clients that we manage on behalf of," Edwards explains. "We manage more sites than we own. Clients are attracted to boutique company like Altman rather than the Greystars and the bigwigs of the world that have 600,000 apartment homes across the U.S. We have about 8,000. We can give our clients more attention."
And how does new business come across the threshold? "Part of our sourcing is through brokers," such as Cushman & Wakefield, Edwards says. "They know their clients are looking for management companies once they purchase."
To illustrate the type of personalized service Altman provides, Edwards refers to what she calls a "double-deal" In Broward County. "Fort Lauderdale has been our first foray into building the business this year," she says. "In downtown Fort Lauderdale, there's the 26-story highrise called New River Yacht Club and right behind it, a property called Regatta. The client works on behalf of a group based in China, and the properties were purchased for cash." This was a big score for Altman Management, and for Edwards, because the two buildings—479 units total—would be managed as one asset.
To top it off, this client had never owned apartment communities. Edwards had toured 20 sites for it, even delivering drone footage. "Imagine if you're investing dollars from a foreign country—you want the personalized attention," she says. "You're not flying in from China, especially during COVID." What Altman Management Co. does is inspire trust—even across multiple time zones.
To Edwards, the fact that this key deal came together in Fort Lauderdale is no surprise. She's bullish on the city. She had worked in South Florida previously (for the top-tier management companies Pinnacle, Riverstone and Greystar), before heading to North Carolina in 2017 for a three-year, senior vice-presidential tenure at RE Carroll Management.
"When I left in 2017, Fort Lauderdale was very different," she recalls. At that time, the real estate boom was nascent, but real. She'd named properties and helped design logos and exteriors—but nothing was tangible. "Four years later and the properties that I'd started are fully built," she says with delight. "I've been doing this for 25 years and occupancies are higher than I've ever seen them."