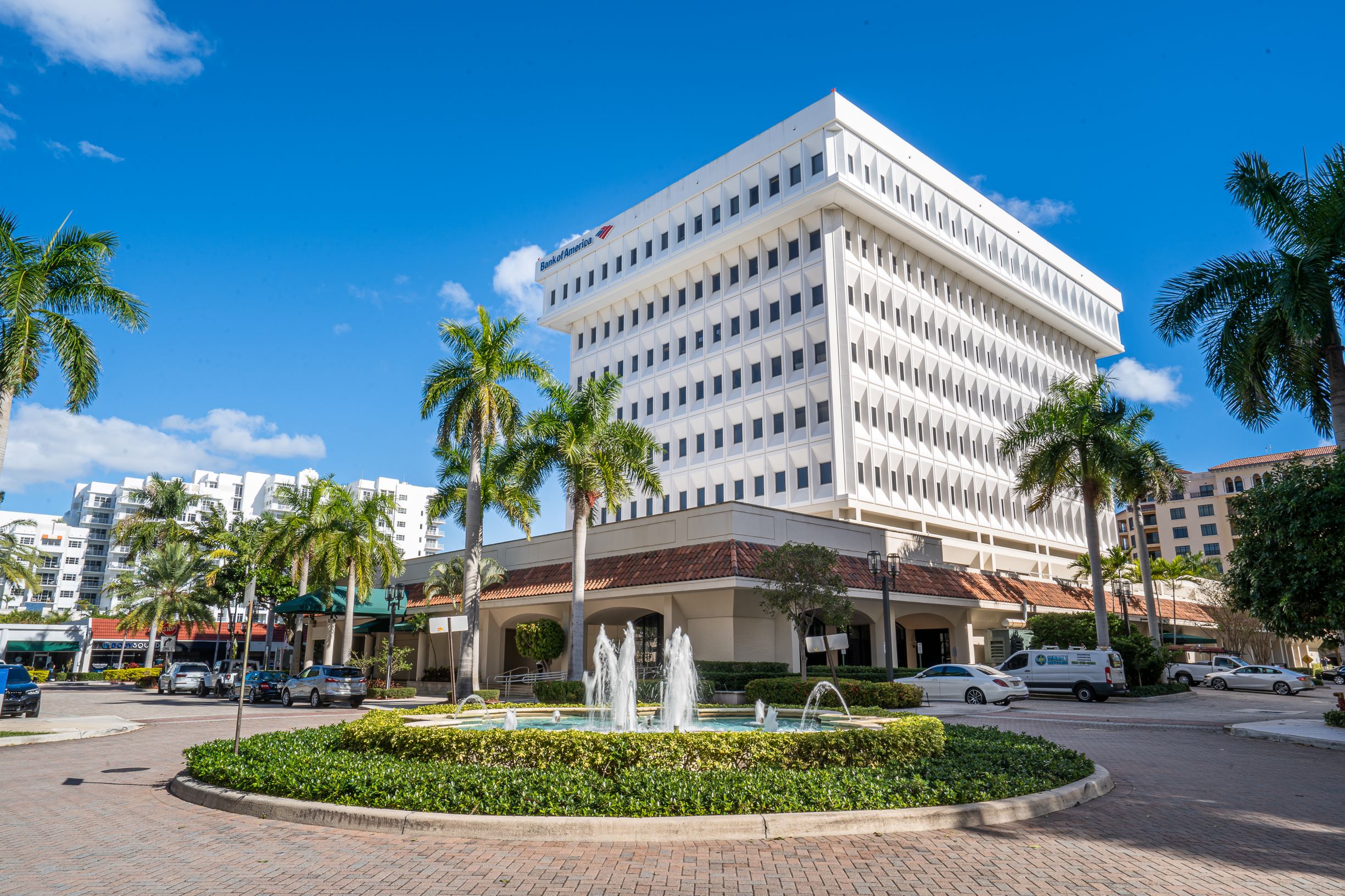 Bank of America Tower in Boca Raton Nets $44.6 Million in Sale
Grover Corlew purchased the building in an off-market deal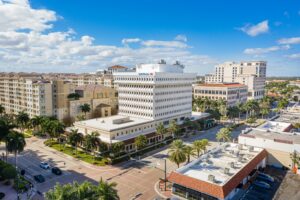 The 109,497-square-foot Bank of America Tower in downtown Boca Raton was recently purchased by Grover Corlew, a real estate investment management group that plans to renovate and transform the property. The $44.6 million sale was an off-market transaction brokered by the Cushman & Wakefield Capital Markets team led by Dominic Montazemi, Scott O'Donnell and Mike Davis. Grover Corlew plans to reinvest in the signature building to help revitalize the area.
"The fact that we put this off-market deal together is a testament to our team's aggressiveness, persistence and vision," says Grover Corlew partner Mark Corlew. "This is an exciting time for Boca Raton and all of Palm Beach County with the influx of companies that are moving to our area. We believe there is an unmet demand in Boca Raton for modern, Class A office space supported by abundant amenities. We are entirely reimagining this property and plan to invest significant capital that will take advantage of its bullseye location and expansive Palmetto Park Road frontage."
Located at the intersection of East Palmetto Park Road and SE Mizner Boulevard, the building's central business district location gives it close proximately to the upscale restaurants, entertainment, shopping and lifestyle venues the area is known for. It is also near Boca Raton Resort & Club, which is undergoing renovation. The eight-story Bank of America Tower was built in 1970 and provides city and ocean views. Other features include a grand lobby, a conferencing facility and free surface and covered garage parking.
"Boca Raton has an abundance of luxury housing and is known for its highly rated schools. Having said that, the city needs additional modern, high-quality Class A office buildings," says Grover Corlew partner Anuj Grover. "This purchase is a steppingstone in our commitment to this market. We want to be at the forefront of Boca's resurgence, and to a greater extent, Palm Beach County. We are excited for the future."