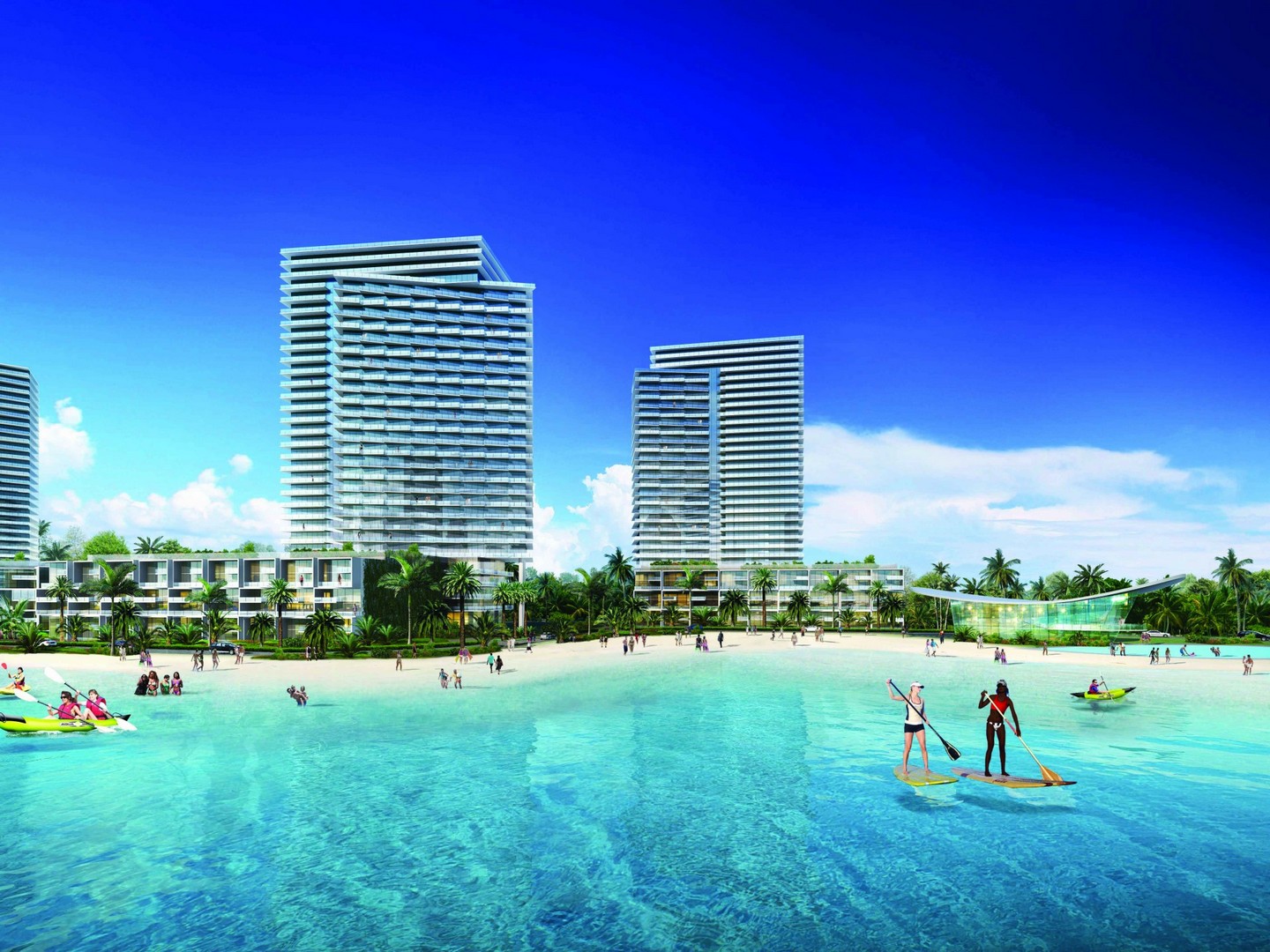 Big Names, Big Projects
The 183-acre site near Biscayne Boulevard in North Miami may have a tortured history, but the final result looks like a model for modern urban planning.
The Soffer family's Turnberry Associates and New York real estate powerhouse the LeFrak Organization recently held the groundbreaking for the development of the $4 billion SoLe Mia. The project will have all the elements for a live/work/play village with 4,390 residences, 1 million square feet of retail space, a 40,000-square-foot cinema, a 100,000-square-foot Infiniti, Land Rover and Jaguar dealership for Warren Henry Automotive Group, 37 acres of park and two swimmable lagoons with sandy white beaches.
The site was once a dump and then the Biscayne Landing project, which stalled during the recession after a couple of condo towers were built. Turnberry and LeFrak bring deep pockets as developers this time around, and SoLe Mia should bring an Aventura-like atmosphere to North Miami.
Turnberry was the major force in creating and developing nearby Aventura and the mega-mall named after the city. It is also the owner of Fontainebleau Miami Beach. "This was natural for us because of the swampland my dad developed," Turnberry CEO and chairman Jeffrey Soffer said, referring to the land his father drained to create Aventura. Soffer is not only known for leading
$1 billion in development, but is married to supermodel Elle Macpherson. The July issue of Forbes reported that Soffer has officially joined the ranks of the world's billionaires and estimates his sister Jackie, who leads Turnberry's office, retail and hospitality operations, is worth $700 million.
LeFrak owns and manages 120 luxury residential projects in the New York area and also has 6 million square feet of Class A waterfront office space in its flagship Newport development in New Jersey, across from Manhattan. It is also involved in equity investments, merchant banking and fixed-income portfolios.
The two organizations have similar philosophies: seeking opportunity where others see challenges, Jackie Soffer told the audience at the groundbreaking.
"We could not have better partners. Your record speaks for you," said North Miami Mayor Dr. Smith Joseph. "It is here to put North Miami on the map."
SoLe Mia should be a major taxation and employment boost for North Miami, where the household income of $36,134 lags the Florida average of $46,956. The developers will offer employment preferences and vocational training for residents, city officials said.
Harrison LeFrak credited some of the biggest names in South Florida real estate with helping the deal along, including developers Michael Swerdlow, who identified the opportunity, and Jimmy Tate, who put Turnberry and LeFrak together.
LeFrak also talked about how 29 years ago, his family turned an abandoned rail yard in New Jersey into the Newport project. Now, his family, led by his father, Richard, has an estimated worth of $6.5 billion, according to Forbes, ranking 74th on the list of richest Americans.
Abandoned land can be an overlooked opportunity and the LeFrak family is deeply committed to SoLe Mia, he said. "Our own balance sheet, our own finances and our reputation are at risk."