In the aftermath of our spring feature on how companies were dealing with the shutdown, businesses from all over South Florida continue to share their pandemic stories with SFBW. Here are some of the recent businesses that reached out to us.
By SFBW editorial staff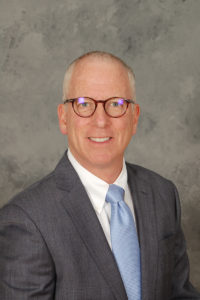 Tim Coffield
President and CEO, YMCA of the Palm Beaches
Business backstory: The West Palm Beach-based branch of the YMCA has been serving the county since 1917. In addition to facility access, and an array of programs and classes—fitness, basketball, personal training, tae kwon do, swim lessons—the Y also provides child care, before- and after-school care, early learning programs and much more. (ymcapalm
beaches.org)
The impact: "Our mission to strengthen the community with a focus on youth development, healthy living, and social responsibility has continued to be unwavering since the start of the pandemic. Since the YMCA is one of the largest providers of child care across Florida, we were uniquely suited to meet the needs of first responders, medical personnel, government employees and other essential employees that required child care services immediately. Additionally, by aligning with community partners such as the Health Care District of Palm Beach County, Early Learning Coalition of Palm Beach County, Palm Beach County Parks and Recreation, and OneBlood, we have been able to provide much-needed services such as daily health screenings for our children and staff, financial assistance for families in need, expanded summer day camp options to meet the needs of working parents, compassionate opportunities for homeless youth, and a convenient space for monthly blood drives."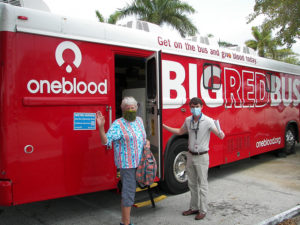 Moving forward: "While we look forward to being back at full capacity at our facility, we will continue to expand on our virtual event calendar, including fitness classes for both children and adults, educational discussions, health talks and more. We've also stepped-up our reservation system for programs and services so we better limit class sizes. While we still realize the importance of in-person relationships, virtual meetings are here to stay—and they will play an important role in the way we do future business."
COVID insights: "I have been reminded, as the Y says, that we are better together. My team, our board, our members, our community, our supporters, have all banded together during this unprecedented time, and I could not be prouder to be a part of the YMCA of the Palm Beaches. This selfless group [has] come together to meet this challenge and support each other. We have been preaching social responsibility and neighbors helping neighbors for many years, and it's been on full display."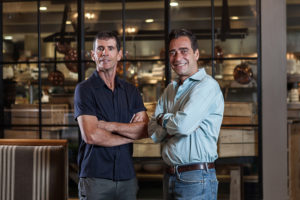 Joey Giannuzzi
Co-owner, Farmer's Table
Business backstory: The healthy, eco-conscious concept launched by Giannuzzi (inset, right) and fellow co-owner Mitchell Robbins (left) in Boca Raton has been a culinary hit since opening its doors in 2013. Both of the Farmer's Table locations (there's also one in North Palm Beach) encompass some 20,000 square feet, giving the restaurants more seating capacity while maintaining social distancing. But it's the responsibly sourced ingredients, chemical/pesticide/hormone-free proteins, and host of creative, nutritious offerings that continue to draw loyal diners. (dinefarmerstable.com)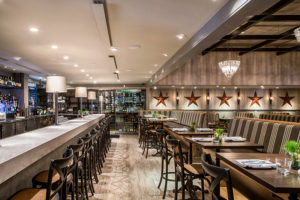 The impact: "Back in March, we had to lay off 260 people [combined] at both restaurants. With the 50 percent occupancy allowed in restaurants, and the way the spike continued here in Florida, we've only been able to rehire about 80 of those employees [as of press time]. People are still booking events in our spaces—however, we're quite below where we were at this same time last year. People are banking on the fact that we'll get through this; we're already seeing bookings fill up toward the end of this year, and into next year, [with events] like weddings and bar mitzvahs."
Moving forward: "We've learned that we've assembled a really great team at Farmer's Table; our overall camaraderie has been really strong. In the front of the house, everyone has been doing their part to help to run food, get drinks on the tables and take care of our guests in the safest way possible. Meanwhile, in the back of the house, everyone has been pitching in to help one another. Teamwork has been amplified. We know that we're going to see ourselves through to the other side of this and do it together."
COVID insights: "During downtime, I've learned the importance of keeping positivity going throughout the team over the days and months. My mentor once said that as managers, we're both coaches and cheerleaders. Times will arise where you have to be a coach; in other times, you'll have to lead [with enthusiasm]—and that shifts back and forth. I've learned the importance of being both. Right now, I'm being a cheerleader. I'm trying to keep my team going and drive home the message that, someday, we'll all be able to look back and say, 'Remember when?'"
John Edelson
Founder and president, Time4Learning
Business backstory: Before moving to Fort Lauderdale in 1998, John Edelson had spent decades in video game development and technology in Silicon Valley and London. His goals in starting Time4Learning were to revitalize homeschooling by using video game development to drive meaningful learning—and to deliver the best education possible to the rapidly growing national trend of homeschoolers. (time4learning.com)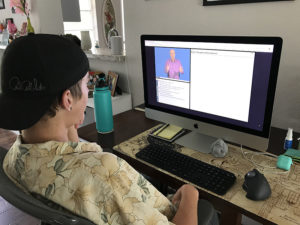 The impact: "Since mid-March, registration for new homeschoolers has doubled at Time4Learning. Steady growth has continued as the pandemic forces millions of families to explore their K-to-12 school choices for the 2020-2021 academic year. Homeschooling is now thrust into the mainstream and is no longer a fringe education option. As more parents realize the benefits of homeschooling, we expect the growth to continue. Unlike the improvised remote learning that most schools offered, parents are considering the alternative of using a seasoned online homeschooling system since it provides more engaging instruction, activities that build critical thinking among other skills, and provides integrated reports."
Moving forward: "We pride ourselves on being a company that stays ahead of the curve to consistently offer the most effective, easy-to-use, engaging education for K to 12. Historically, we've mostly marketed to families that are thinking about homeschooling and taking six months or longer to make a decision. The tidal wave of interest at this time has really forced us to better package the essential information on homeschooling to what people need to know to make an informed decision quickly. One common fact about all parents: They want to do the best they can for their children, but they have limited time for research and usually want to play it safe. The massive inflow of inquiries forced us to learn to present the Time4Learning homeschooling option in a clearer way. In doing so, we've become more focused on what is most important to the parents and students."
COVID insights: "This period has reinforced how important it is for me to be a good listener. Partially, this is for internal management; we have about 100 staff in Fort Lauderdale going through all sorts of stress and difficulties, while also doing their best for the company. In terms of our broader community, I've had the opportunity to speak with many Time4Learning parents. It's been inspiring for me to hear how these families have been impacted by our system and the gratitude in their voices. Even as parents say that we're the best system they've ever seen, they also make recommendations for future enhancements. These conversations remind me that our educational system has vast room—and need—for improvement."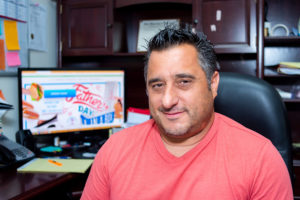 Jason Savino
Founder, Potions in Motion
Business backstory: Launched in 2006 as a mobile bartending company, Savino's passion project has evolved into one of South Florida's premier full-service catering and entertainment companies. The food division (which, today, accounts for some 90% of the company's sales) can deliver customized catering for a variety of special requests—vegan, gluten-free, kosher, cultural. Potions' menu of services also includes design and décor; event lighting; DJs; large-format printing needs; and, amid COVID-19, catering that incorporates social distancing and safety guidelines. (potionsinmotion.com)
The impact: "From the beginning of the pandemic, we realized as a company that's directly related to events/social gatherings, we would be highly affected. In early March, I started making cuts to extra expenses, that we otherwise normally sustain—like keeping high inventory of certain items, extra staff, etc. As lockdowns went into effect, we saw $300,000 in immediate cancellations of all corporate and private events for the spring and early summer. That was followed by us eliminating 50% of our workforce by mid-April, as we transitioned our catering company to a full food-delivery vertical. We sustained with 25% staff food delivery for the next eight weeks, and once the lockdown was lifted, that vertical was diminished.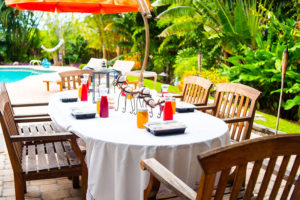 "In June, we decided to sublet out one of our two 6,000-square-foot warehouses; in late July, we held an auction to liquidate 20% of our inventory that we currently do not use anymore. All of these plans coincided with the development of a new mission statement and new website focused on where we feel catering and events will be in the future. It's the birth of what I like to call 'microevents.' Our current staff has been reduced from 65 to just five employees; we're managing weekly smaller events with headcounts from six to 15 people. It's been difficult with counties enacting early curfews, as well as mandates for no social gatherings of more than 10 people; plus, there are civil and criminal penalties being enforced. We are really in a holding pattern with no support coming from local or federal government agencies, who basically are leaving small businesses like ours with very little choices."
Moving forward: "We are cautious to invest any resources into spheres that may become regulated, like large head-count events and corporate events. We are also trying to lower our overhead as much as possible, which includes selling off 25% of our assets. This is at a price that I feel will be the highest due to the fact that once 75% of small businesses and restaurants go out of business, there will be a flood of used supplies hitting the market with very little demand, tanking those prices. We also are forming new business concepts dealing with food delivery spheres that cannot be disrupted by mandates or laws."
COVID insights: "I've learned that, within the blink of an eye, a successful 16-year business can disappear without any wrongdoing of one's own. You have to constantly think outside the box, and try and predict where future demand will come from in any industry—and then try and get ahead of that curve. People will never stop celebrating, eating and drinking, so we just need to evolve and get ahead of the competition as far as pioneering the ways these activities will be executed." ♥