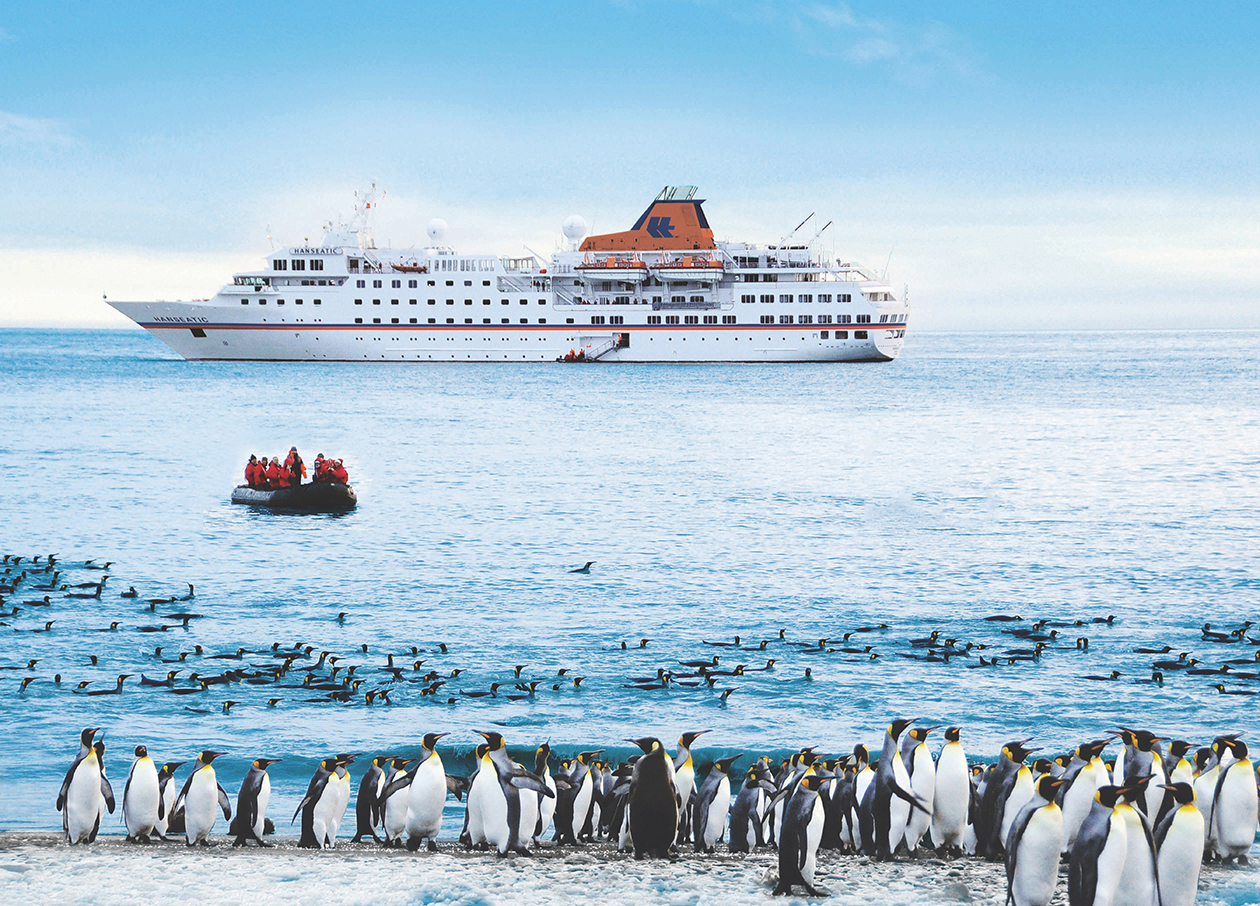 Cruising Ahead
By Kevin Gale
South Florida is the epicenter of the global cruise industry, with PortMiami ranked No. 1 and Port Everglades ranked No. 2 as the busiest ports, based on 2014 statistics. The world's largest cruise companies are also based here, including Carnival Corporation (NYSE: CCL), Royal Caribbean Cruises Ltd. (NYSE: RCL) and Norwegian Cruise Line Holdings Ltd. (NYSE: NCLH).
The cruise industry is doing so well that the growth is being limited by the capacity of shipyards to build new vessels, industry leaders say. Trends in the industry were outlined at the Seatrade Global Summit at the Greater Fort Lauderdale/Broward County Convention Center in March.
The global cruise industry should hit 24 million passengers this year, up from 23 million in 2015, says Cindy D'Aoust, president and CEO of Cruise Lines International Association (CLIA). In 2014, the industry had $119.9 billion in total economic impact and supported nearly 1 million jobs.
Demand for cruising is up 68 percent in the last 10 years, according to CLIA; between 2004 and 2014, global cruise travel outpaced land-based leisure travel by 20 percent. China had 700,000 passengers in 2014, CLIA says. The U.S. dwarfs the rest of the world at 11.22 million, followed by 1.77 million in Germany.
Frank Del Rio, president and CEO of Norwegian Cruise Line Holdings, says the fastest the cruise industry can grow is by 6 percent a year because of the capacity of the shipyards. A lot of the growth will be in Asia, so the rest of world will be growing at 2 or 3 percent. To ensure its existing fleet stays alluring, NCL is spending more than $500 million to upgrade its ships.
Arnold Donald, president and CEO of Carnival Corporation, the world's largest cruise company, says China could ultimately be the world's largest cruise market; the company's Majestic Princess has a smaller gaming room to match the market's preference for a more intimate venue.
SUBHEAD: Cruises to Cuba
Cruises to Cuba will help the Caribbean in general rather than taking away from the rest of the region, says Richard Fain, chairman and CEO of Royal Caribbean Cruises Ltd. One reason is that the island has a limited ability to handle cruise ships.
"Cuba is a terrific destination, but the infrastructure isn't going to support 5,000- or 6,000-passenger ships," Fain says. "Cuba won't divert that much traffic from other places because it doesn't have the capacity."
However, Fain says Cuba will create a "halo of interest" effect that will get people talking about cruising and help overall interest in in the Caribbean. Cuba could add 2 to 3 percent to the inventory of Caribbean cruising, but create a 20 percent increase in demand for cruising over time.
Pierfrancesco Vago, executive chairman of MSC Cruises, with global headquarters in Geneva, Switzerland, and Naples, Italy, says his cruise line already has one ship in Cuba and is planning a second one.
Carnival's Donald says his new Fathom cruise line will provide a cultural immersion program in Cuba. Six days after Donald's March 23 remarks, the Cuban government gave approval for the cruises to start in May. The Fathom ship, the MV Adonia, is relatively small, carrying up to 704 passengers. According to Fathom.org, the ship will make stops in Santiago de Cuba, Cienfuegos and Havana. The price for a one-week cruise with an inside cabin for two in June costs $5,000+ total.
SUBHEAD: It's all about the experience
In an afternoon panel on luxury cruising, Fathom President Tara Russell said the line fits in with the broader trend of experiential travel. "[Passengers] want to go deep in a place and really immerse and spend more time in one destination," she says. Cruises to the Dominican Republic will offer a chance to have a social impact, such as spending time with teachers in an area whose education system ranks low globally.
Navin Sawhney, CEO of Ponant Cultural Cruises & Expeditions, says his company regards itself as the leader in polar expeditions. It has three ships that go to Antarctica and plans to roll out four new vessels starting in 2018. Immersing yourself in an experience is the ultimate luxury these days when people are so engrossed in media, he says. The experiences can range from hearing school kids sing in Greenland to seeing a tribe threatened by global warming in the Pacific.
Silversea Cruises CEO Enzo Visone says his line offers Italian flair and tries to go where its competitors don't, such as the Galápagos Islands and through Greece's 70-foot-wide Corinth Canal, while its smaller ships can dock near the Tower Bridge in London.
Karl J. Pojer, CEO of Hapag-Lloyd Cruises, says his company is a market leader in Germany and is starting to expand into international markets, including the United States. The cruise line's website shows that its Europa is making several calls at PortMiami this year.
SUBHEAD: Crystal in the air and on the river
Edie Rodriguez, president and CEO of Crystal Cruises, outlined how Crystal is branching into river cruises, yacht-like boats and air travel. The concept is designed to leverage how it has been consistently named the world's best luxury cruise line for two decades by the readers of Travel + Leisure and Condé Nast Traveler.
This summer, the new Crystal Mozart is offering river cruises on the Danube; Rodriguez says four more river cruise boats are planned.
Crystal Luxury Air started April 3 with a 12-passenger Bombardier Global Express XRS jet that can be chartered to get to the company's ocean and river cruises. Crystal is adding a Boeing 777 in 2017 and a Boeing 787 Dreamliner in 2018, with 60 flat beds and 88 seats, to provide inclusive around-the-world journeys.
Crystal's parent company, Genting Hong Kong, which is also a major NCL shareholder, is building three vessels that will accommodate 1,000 guests in 400 suites, Rodriguez says. They will be capable of sailing in polar regions and each has helicopters, submarines, Sea-Doos and Zodiac boats for excursions. The ships will each have 48 residences, ranging from 600 to 4,000 square feet. One of them, Crystal Endeavor, is expected to enter service in 2018.
In August 2017, the existing Crystal Serenity will have a 32-day cruise from Anchorage to New York City via the Northwest Passage north of Canada.
The cruise line is also offering what it calls a luxury yacht, Crystal Esprit, which holds only 52 passengers. It is cruising in the Mediterranean this summer from Venice to Dubrovnik.
Crystal also wants to make something old new again. The Los Angeles-based company is looking at restoring the SS United States, a 1952 luxury liner that still holds some transatlantic speed records, but is rusting away on the Delaware River in Philadelphia. A technical feasibility study will help answer whether an $800 million restoration could get a return on investment if 800 guests are willing to pay a higher-than-usual price point.
Several other attempts have been made to return the ship to service, but this is probably the last shot, Rodriguez says. "If somebody didn't attempt it, she would be certainly have been scrapped by now."