The 2024 Europe River Cruise collection from Emerald Cruises has been recently unveiled, with a range of multi-river itineraries up to 23 days in length called Epic Voyages. These itineraries are ideal for travelers looking to make the most of their vacation time. Additionally, two new sailings have been added to the collection, providing unique perspectives on Europe's most famous rivers.
The Danube River has been a longtime favorite for river cruisers, and now it's getting a reboot with Emerald Cruises' new 10-day Danube Explorer & Highlights of Budapest. This new sailing offers guests a deeper look into the culture and history of five countries in the heartland of Central Europe, with a host of immersive, locally-focused experiences. Guests can visit a farm in Passau for a hearty Bavarian brunch, enjoy a traditional Slovakian performance onboard, and take in dinner and a folklore show in Budapest for experiences beyond sightseeing. With six distinct EmeraldACTIVE hiking and bike tours, it's easy to stay active while touring iconic sites like Bratislava Castle and Veste Oberhaus. An extended stay in Budapest, the "Pearl of the Danube," allows ample time to tour the UNESCO World Heritage-listed city center, explore the city's vibrant nightlife, visit one of the famous baths, and enjoy a culinary tour at the Grand Market.
The second new itinerary for 2024, offered by Emerald Cruises, focuses on the ports across four countries that make the Rhine River one of the most popular river cruisers. The 11-day Rhine Castles & Moselle Vineyards itinerary features a region in Germany known for its castles that look like they belong in a fairytale. Guests can tour the impressive Marksburg Castle in Koblenz and Reichsburg Castle in Cochem, dating back to the 1100s. For those looking to get active, a hike to the Landshut Castle Ruins high above the charming town of Bernkastel is also available. Vineyards line the valleys along the Rhine here, and guests can experience a tour and tasting at Schloss Johannisberg in Rüdesheim or travel the Alsace Wine Route (France's oldest), complete with a tasting in Strasbourg. Additionally, new ports of call in Utrecht and Nijmegen in the Netherlands are included, offering a canal cruise to take in the mesmerizing Dutch architecture and visit the iconic UNESCO World Heritage-listed Kinderdijk Windmills.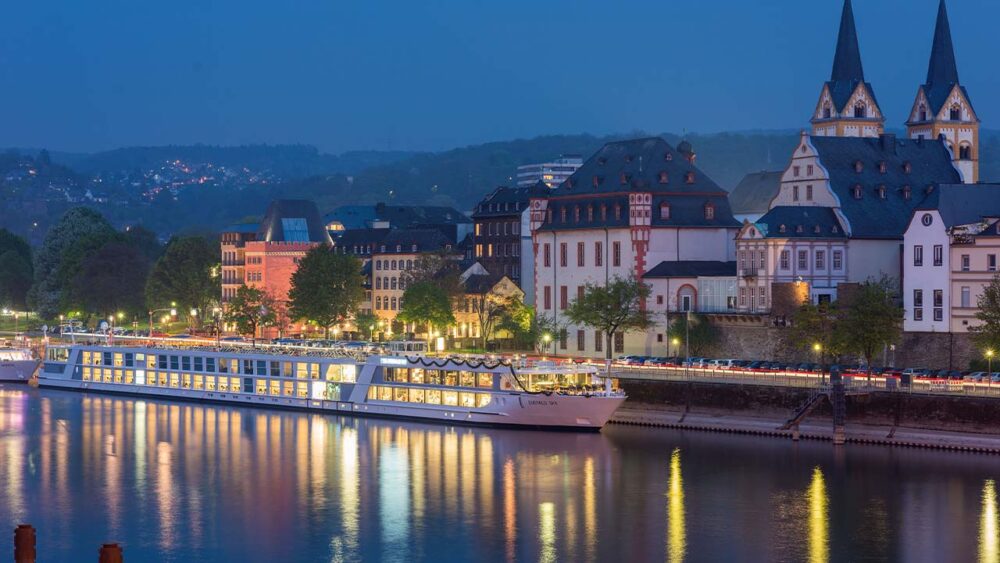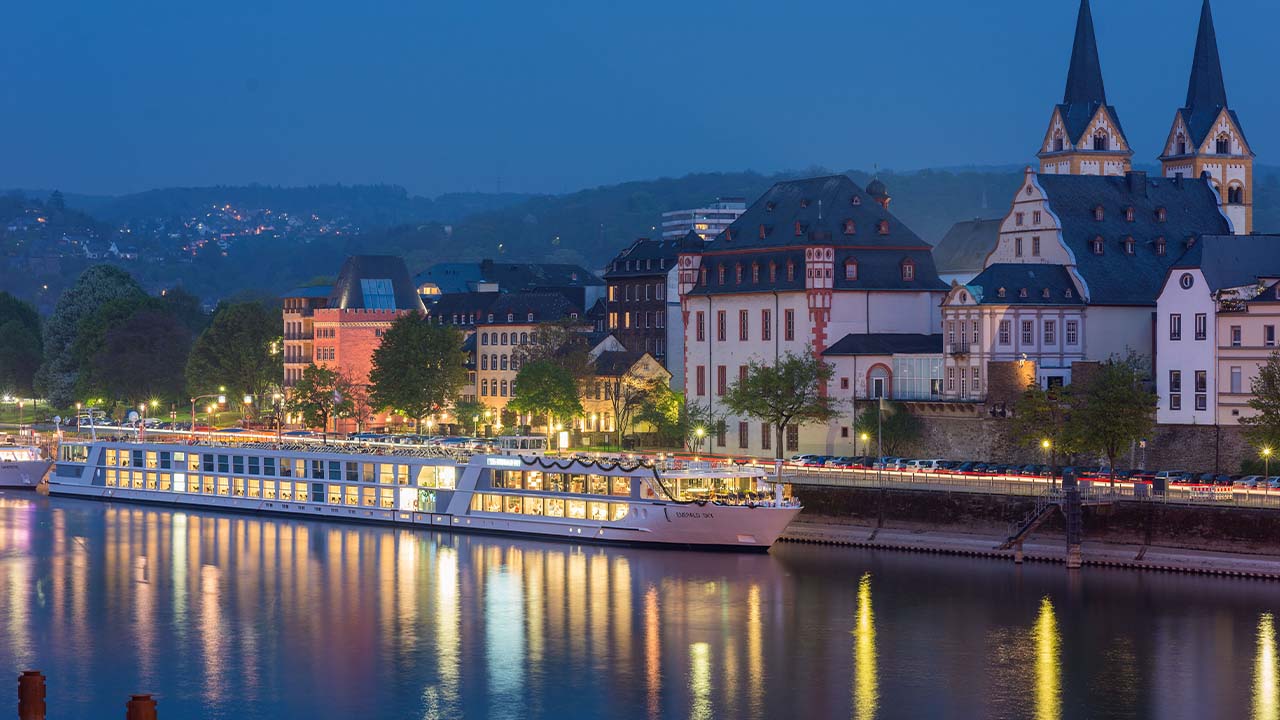 The latest brochure from Emerald Cruises highlights its four Epic Voyages, lasting anywhere from 15 to 23 days. These cruises combine the company's most popular river itineraries to create an extended trip. Guests can either stay on the same ship, take a short flight, or take a coach ride to board a new vessel halfway through. For example, the "15-day Rhine & Rhône Rivers" itinerary connects two of Emerald Cruises' most adored sailings, Jewels of the Rhine and Sensations of Lyon & Provence, into one seamless voyage with a transfer between ships.
The first ocean-going vessel of Emerald Cruises, Emerald Azzurra, debuted in March 2022 as a 100-guest luxury yacht sailing the warm waters of the Mediterranean, Adriatic and Red Seas. And now, for the 2023/2024 season, it will sail in the Caribbean and Central America. In November 2022, the vessel was named the Best New Luxury Ship in Cruise Critic's 2022 Editors' Picks Awards. Emerald Sakara, the brand's second luxury yacht, will launch in 2023. On the rivers, Emerald Cruises sails eight branded Star-Ships in Europe and one on the Mekong. The brand is known for its innovatively-designed ships, outstanding service, and a focus on active shore excursions and onboard wellness offerings through its signature EmeraldACTIVE program. Emerald Cruises is a part of Scenic Group, including Scenic Luxury Cruises & Tours, Mayflower Cruises & Tours, and Evergreen Tours in Australia.
Emerald Cruises can be found on Twitter at @emerald_cruises, on Facebook as EmeraldCruisesGlobal, and Instagram at @EmeraldCruises.global. Additional information can be found by contacting a local travel advisor; on Emerald Cruises' website, www.emeraldcruises.com, or by calling the consumer/travel agent reservations line at 844-428-8389.