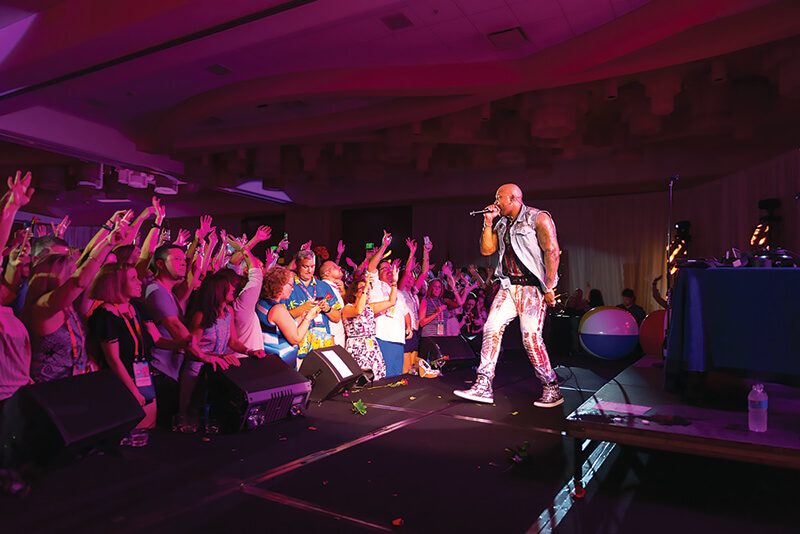 EO Nerve 2017
Hundreds of highly successful business owners descended on the Fort Lauderdale Marriott Harbor Beach Resort and Spa in October for EO Nerve 2017.
The event involved members of the Entrepreneurs Organization, the world's only peer-to-peer network exclusively for entrepreneurs. EO has 12,000 members internationally whose businesses have median sales of $4.7 million.
The Oct. 5-8 event involved networking, learning and having fun. Among the big-name speakers were Andy Lark, former chief marketing officer at the accounting software firm Xero; Keith Cunningham, author of The Ultimate Blueprint for an Insanely Successful Business; Victor Antonio, CEO of sales management firm Selinger Group; Debbie Gordon, president of the Master Key executive consulting firm; Ami Kassar, CEO and founder of business loan adviser MultiFunding; Corey Kupfer, founder and president of Authentic Enterprises and the Authentic Business Academy; and Mark Moses, founding partner at CEO Coaching International.
The EO crowd also had plenty of fun with Club EO in the Ocean Ballroom, an event at Xtreme Action Park, and a performance by singer Flo Rida.
For information about the Entrepreneurs Organization in South Florida, visit eosoflo.com. ♦