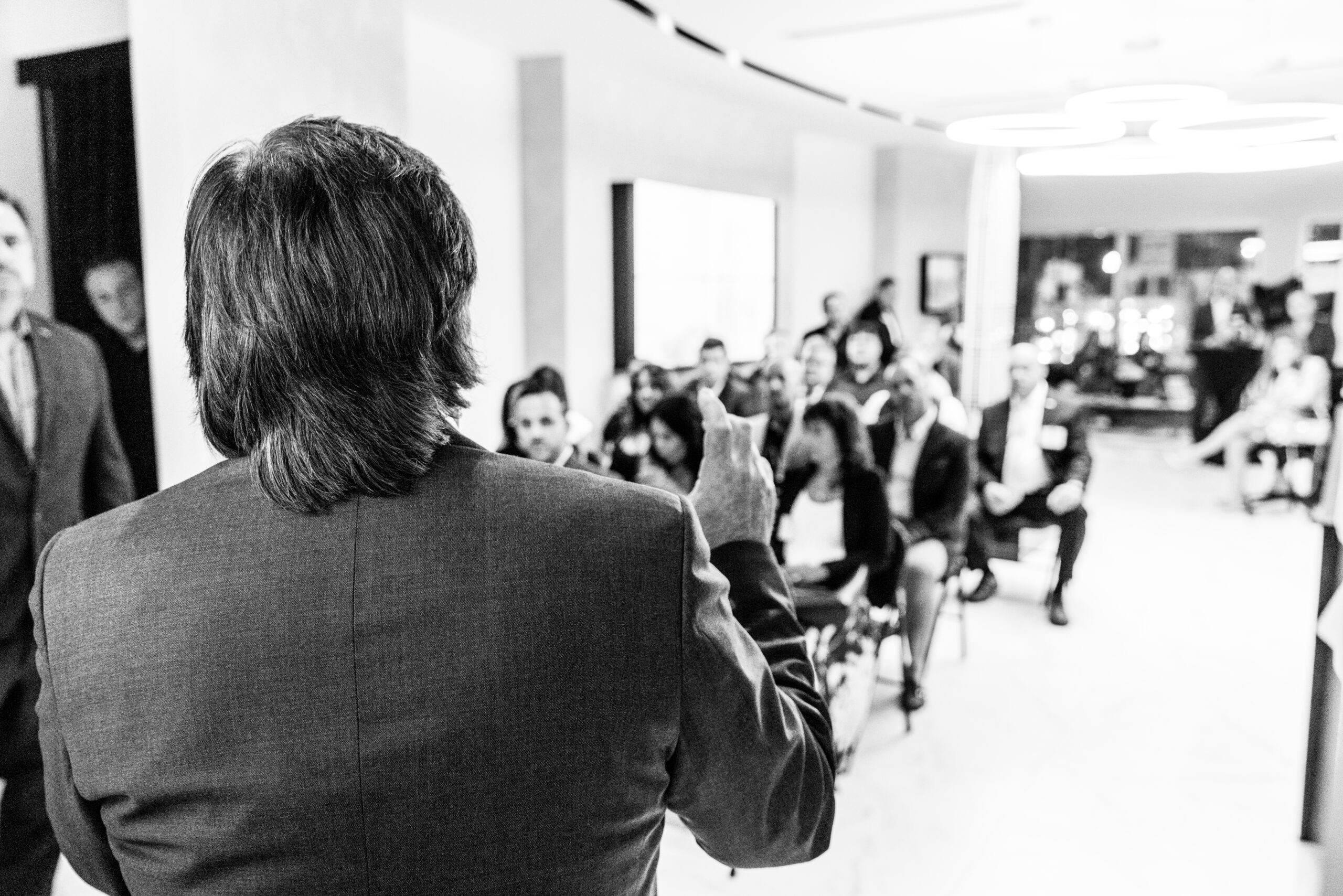 Fortune International Realty's President Has News on Two Fronts
Fortune smiles on CEO Edgardo Defortuna
That fact that Edgardo Defortuna—in his characteristically sophisticated way—is in particularly high spirits these days is unmistakable.
The bonhomie of Fortune International Realty's president and CEO was on full display at a recent SFBW CEO Connect as he answered questions about the forthcoming Okan, the supertower designed by Behar Font & Partners that will change and bejewel the Miami skyline. (Fortune serves as in-house sales for Okan Group, the building's developers.) Then within days, news came that Fortune, the family-owned brokerage firm that was among the first to establish a connection between Latin America and Miami's luxury market, signed on as Christie's International Real Estate's newest affiliate.
Fortune was founded in 1983 by the Defortuna family, and today, Fortune has over 600 agents in 11 Miami offices and will soon open an office in Fort Lauderdale. The Christie's deal takes Fortune to another level, as it makes Fortune the brand's exclusive affiliate for Miami-Dade and Broward counties. A name change reflects confers even more prestige on the company: The firm will now be known as Fortune Christie's International Real Estate.
"We're thrilled to partner with Christie's International Real Estate," Deforuna said. "From auction house synergy to technology, training and an enviable global network, this was the right move at the right time. Over the years, we have been approached by every major real estate brand you can think of, but none has ever demonstrated the ability to add value for our business the way that today's Christie's International Real Estate does. The technology, luxury branding, and international visibility will give our team an incredible edge as we look to grow and deliver an even higher level of service for our agents and luxury clients in South Florida."
As for the hotly anticipated Okan Tower, Defortuna was quick to cite statistics as business community leaders enjoyed cocktails at the project's sales center: 902 feet, 70 stories, 399 residences, 163 luxury Sky Residences rising above the 51st floor, 236 condo-hotel residences starting on the 36th floor. A swimming pool will glisten on the rooftop's sky deck, evoking some of the highest residential pools in places like Hong Kong and Singapore.
And more: The tower will usher in a new 316-key Hilton Hotel to the area, but Defortuna noted that residents will enjoy special access to their lairs in the sky, as if a boutique property will be nestled within what is certain to become an instantly iconic modernist monument. "Okan Tower will offer a superlative lifestyle with its best-in-class architecture, amenities, services and convenience in one setting," Defortuna said. "The feedback from buyers worldwide has been phenomenal, and it is a testament to Okan Group, which envisioned a true beacon for Downtown Miami."