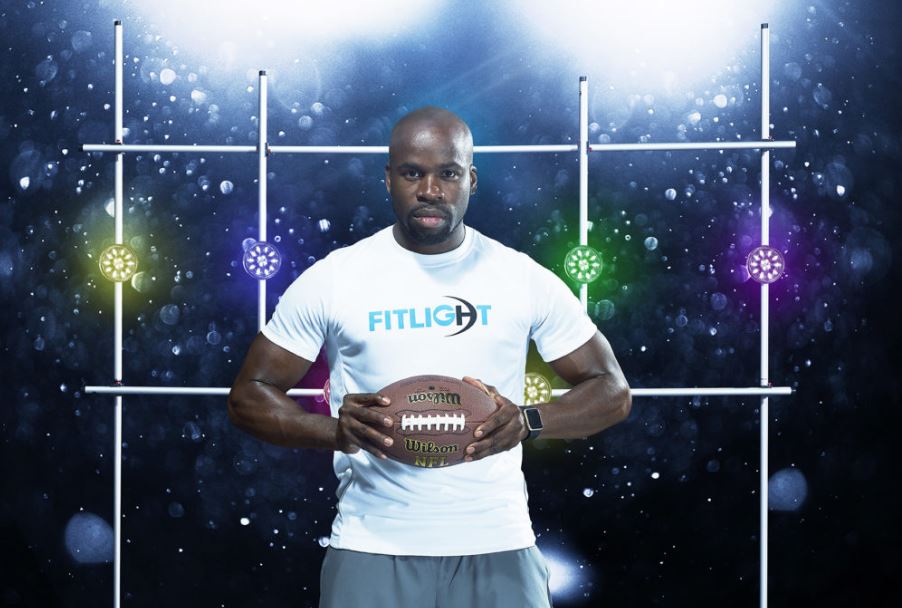 Get fit and help Jackson Health
Exercise technology company Fitlight is donating a portion of proceeds from its Fitlight Trainer Neurocognitive sale to the Jackson Health Foundation through Father's Day on June 21.
The sale offers customers a discount on the Fitlight Trainer package that includes new software designed for the neurocognitive market with specific drills for attention, memory, vision and more. Fitlight has office in Miami and Aurora, Ontario.
Fitlight also has launched the "Lobe Lovers" campaign to support healthcare workers during COVID-19. Fitlight is donating creative headbands to staff at Jackson Health System and health care facilities in Canada to help alleviate the pain many of the healthcare workers fighting COVID-19 are experiencing behind their ears from wearing protective masks all day. The headband design includes two buttons on the side of the headband allowing healthcare staff to attach their mask straps directly to the buttons instead of their ears.
The Fitlight system uses wireless, multi-colored LED powered lights as targets for the user to deactivate as part of a reaction training routine. The lights are controlled by a tablet and can be mounted to walls, poles, and other training equipment. Or, they can be strategically placed on the ground for specific training routines.
"At Fitlight, we work with aspired and elite athletes, military and police, and even more so with healthcare professionals," said Rob Bouw, director of sales for Fitlight. "COVID-19 has impacted the entire world and as a company, we wanted to find a way to support our local health care heroes during this time, in both Canada and the U.S. We are proud to be able to give back to our local community in Miami by supporting the Jackson Health Foundation."
"During this time, the Jackson Health Foundation would like to thank you for your donations. With your help, the Jackson Health System will continue to battle this pandemic, serve our community and lead the way towards our new normal. We appreciate your help in making miracles happen," said Flavia Lilzo, Executive Vice President, Chief Development Officer at Jackson Health Foundation, the nonprofit fundraising arm of Jackson Health System.