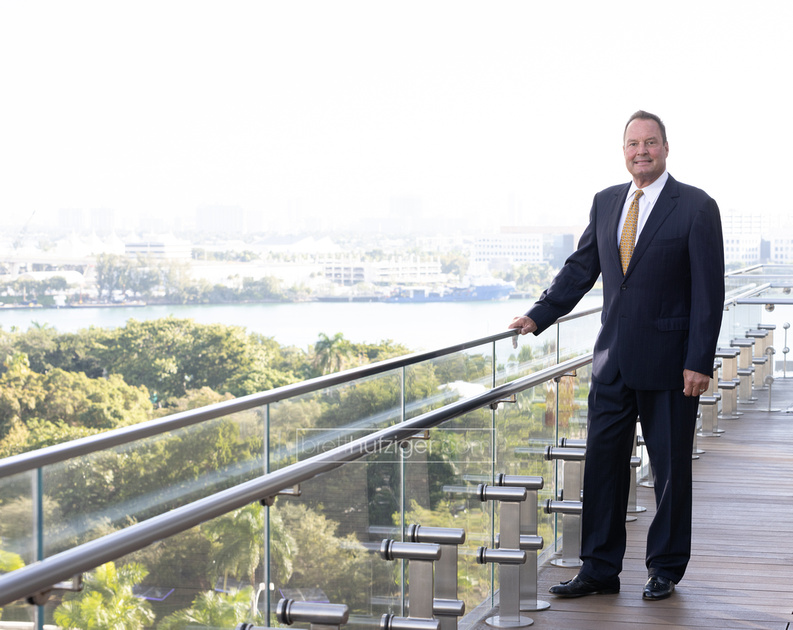 How Leveraging the Power of Real Estate Advisors Can Help Tenants Access the Best Rates
Cresa's Robert Orban demonstrates why an experienced real estate adviser is a necessity, not a luxury
As the principal of Cresa, real estate advisers in Miami, Robert Orban heads the South Florida practice. As a key strategist and consultant, he brings to bear 30 years of experience representing occupiers and the needs of their businesses.
Cresa specializes in representing users or occupants (typically tenants) in commercial real estate transactions, primarily in office and large industrial buildings located throughout Florida and the southeastern United States. Clients include publicly and privately held companies, law firms and financial services firms, particularly in health care and higher education.
SFBW asked Orban about what differentiates Cresa from its competitors, and how to view the gyrations of the market.
How did you land at Cresa?
After graduating from the University of Miami with a degree in finance, I entered the real estate business as a commercial appraiser. After about eight years there, I transitioned to the brokerage side with the local firm that subsequently became Cresa Partners in downtown Miami. I landed back at what is today Cresa Global, during the pandemic in 2020. In between, I worked at Trammell Crow, CBRE for a short time, and Studley/Savills. I enjoy what is a pure sales business and utilizing my real estate training and knowledge to help firms, local organizations and individuals manage complex real estate issues.
What makes Cresa different from other commercial real estate firms?
That's easy: We only sit on one side of the table when representing clients—occupants or users of real estate, never landlords or developers. Primarily, our clients are tenants, but we also represent buyers and handle site selection assignments. This model eliminates any potential conflicts of interest that the preponderance of our competitors are saddled with due to their large practices representing owners of commercial real estate; their most basic obligation is to enhance the market value of these assets—value which is derived from leases. These firms receive hundreds of millions of dollars in annual revenue from these owners on a global basis, which creates an inherent bias.
What power do tenants have when it comes to their leases?
In my 30-plus-year career, tenants have typically had the upper hand in lease negotiations. Supply has usually exceeded demand and occupants were able to negotiate favorable lease terms with generous concessions. However, the market is cyclical and, [currently,] the opposite is largely true, especially for Class-A office properties in certain submarkets, and industrial in general. South Florida is experiencing unprecedented demand, especially from new-to-market tenants. This is projected to continue, and rental rates have increased precipitously which has been disruptive for our clients. In the end, the tenant must sign the lease and if they have flexibility regarding location and property type, more favorable terms are always available.
How can tenants optimize their leases?
It all starts with maximizing leverage. Tenants need to begin to address the situation at least 12 to 18 months [before] lease expiration depending on size and property type, even if the desire is to stay put. In the post-[COVID-19] pandemic world, timelines have increased, with everything taking longer, especially as it relates to lease negotiations, design and construction. Landlords need to understand that the tenant has real alternatives in the marketplace, and that they are going to have to provide competitive terms and some degree of flexibility to land or retain that occupant.
What is your advice for businesses looking to relocate, downsize or renew their space?
Expert guidance is key. Knowledge is power, and retaining a seasoned adviser as your advocate is of utmost importance. Savvy tenants don't negotiate directly with their landlord, because it sends the implicit message that they are not really engaging the marketplace and relocation is unlikely. Again, ample lead time is crucial, as is thoughtfully defining needs and space utilization, which is challenging given the reality of employees working remotely. Explore multiple options, demand sophisticated financial analysis for review and think hard about prioritizing what's important for your business. What's mandatory? A specific location, building services and quality, budget, image and prestige. All these can all be drivers.
What are some trends you are seeing in the office market?
Roughly 70% of our clients enter the process with the mindset of "taking less space," reducing square footage. About 40% are actually doing so. Redesigning space for a post-COVID environment was a hot topic, but we have seen less of it than anticipated. Relocations due solely to dramatically increased occupancy costs are at an all-time high. Generally, demand is exceeding supply which is causing users who have been in specific submarkets for many years to consider others. Few employers are requiring employees to be in the office five days per week. From both a residential and commercial perspective, South Florida is continuing to be extraordinarily popular and for a number of both economic and political reasons, this trend is expected to continue.
Photo by Brett Hufziger