Ava Parker's life has led her to crisscross the state of Florida, leaving an imprint on nearly every region with her achievements. She grew up in the Florida Panhandle, in Santa Rosa County, but her talents took her further afield. The editorship of her high school yearbook propelled her to a journalism scholarship from the University of Florida, a prize sponsored by Florida Times-Union.
The University of Florida became her intellectual home and training round—Parker stuck around long enough to earn her law school degree as well as her bachelor's. For 25 years, she practiced law, first in Miami as an assistant public defender, and later in Tallahassee and Jacksonville. She didn't actually leave the legal field until accepting her current role six years ago. By then, however, Parker was a fixture in state education.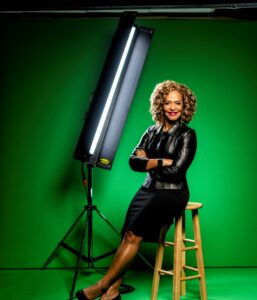 FINDING HER DESTINY
"The cool thing about my opportunities that I think are unique is that I got to turn my avocation into my vocation," Parker says. "I was always very much engaged in community service and in organizations."
She was appointed to the board of trustees for the University of Central Florida, but when Florida instituted a board of governors for the state university system as a result of an amendment to the state constitution, Parker won a plum position on the inaugural board. "It's probably one of those opportunities that changed the trajectory of my career," she says. "For over 10 years, I really participated in developing higher education policy for our universities, and that was part of my service to our state. And that certainly gave me an interesting perspective on higher education in the state of Florida."
But then her career took another turn, one that sent Parker on a different trajectory within the educational sector when she had the opportunity to build the newest state university. Florida Polytechnic University in Lakeland became the state's first public university focused on applied research in science, technology, engineering and mathematics fields. With her tenure on the board of governors winding down, and armed with a deep understanding of the system, she helped build out the campus and develop a vision for the institution.
Hiring staff and faculty, preparing to receive students and becoming accredited—it was a heavy load. But the range and challenge of the tasks invigorated her; it was a mission that ultimately changed her view of herself. "It really turned me more into an operations person," she recalls. "I was now inside after having been more of a governance-type person making decisions in Tallahassee. When I started doing that, that's when I realized, this is interesting work, I understand it because I've been around it, and I'm now living with the policies that I helped to develop."
What was intended as a consultant position grew into something greater, as collaborating with talented people to make hard deadlines commanded her attention and interest. Her role as executive vice president and chief operating officer even seemed like destiny: "I felt like the kind of work that I was starting to do was the work that I'd been preparing to do all my life."
TICKET TO RIDE
Parker had built a biography that was dependent on working with presidents, so she understood the role of president and its attendant responsibilities inside and out. And then she became one: the president of Palm Beach State College. Parker made history as the first female president of the institution, which opened in 1933 as Florida's first public community college. As the county grew, so did the college: It offers more than 130 programs of study, including bachelor's and associate degrees, professional certificates and career training, and the school serves 49,000 students annually.
When asked what role Palm Beach State College plays in the county and what voids it fills, Parker has strong metaphors at the ready. "You'll hear me say that Palm Beach State College is the heart of the county," she says, "and we're also the economic engine of the county and we provide the infrastructure, making this county work and function."
Parker is acutely aware of the responsibility the school has to the business community. "We train the people who make the county work," she says. "Those who want to work in public safety, become police officers, in fire departments—most of them are trained in Palm Beach State. We are also big in health care and health sciences, so the nurses that you see in a hospital, in a doctor's office or in a lab setting—those are infrastructure people that the community can't function without."
Parker believes the students see Palm Beach State College as providing the ticket from one class to the next. Likewise, she feels a responsibility to the corporate community to turn out employable people.
"If there were no Palm Beach State College, I think that our county would not be able to do the amazing things it's able to do right now," she says. "I frequently say that anytime you leave your neighborhood, you're going to come into contact with someone who was either trained here or took a class here or whose life was changed at Palm Beach State."
Parker says that so many county residents have moved through the college's halls because it's an "open-access institution—we take students where they are and allow them to transform their lives and the lives of their families. There are people who had no idea that they ever had an opportunity to earn any kind of credential past high school, and then they looked over and saw that we're here. It's our job to show them that they have the power to be—and to be the next thing that they want to be."
Parker estimates that more than 70% of graduates—whether enrolled in a long-term or short-term program—elect to stay in Palm Beach County. But graduates who wish to continue their educations typically look to Florida Atlantic University, Florida International University, the University of Central Florida and the University of Florida. They are the ones who stay in state, but for students who want to venture further, Parker has seen some make the jump to the University of Virginia, Georgetown, Johns Hopkins, even to Yale.
"And I'll tell you that when our students transfer into those schools," Parker says, "they do as well or better than the students who were native to the universities that they transferred to." That's the ultimate ticket to another class.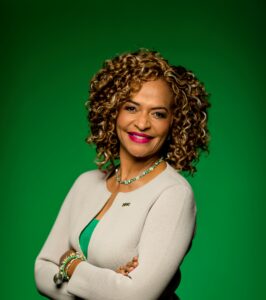 MAINTAINING EQUITY
"Our demographic represents what Palm Beach County really is," Parker says. "We're one-third black, one-third white and one-third Hispanic." With COVID-19 putting racial disparities into stark perspective—the Washington Post reported in October that, "Even Black Americans with a bachelor's or advanced college degree are struggling to regain lost ground during the pandemic. Their unemployment is higher than white high school graduates"—Parker has been attuned to the school's own measurements on racial outcomes.
"When we studied our data, and we realized that not all ethnicities at our college were graduating at the same rate, we decided to do something about that," she says. "We developed the Cross-Cultural Equity Institute, which is designed to study data, and whenever the data suggests that any particular group is lagging, we come up with tools and practices to ensure the success of all students, because I just don't want your ethnicity to determine your trajectory when it comes to the college."
Making sure each student graduates is the ball she has to keep her eye on. As far as disparate employment outcomes between Black and white bachelor's degree holders, Parker is obviously troubled, and suggests that this result might be because of the COVID-19 pandemic hitting the Black community harder than the white community in general, in some ways that can be measured, and in other ways that may be more elusive to detect.
With the employment landscape in such a state of flux, Parker has to consider all the economic dynamics and what they mean for Palm Beach State College. "What I think is fascinating is this whole conversation about raising the minimum wage, this idea of having a living wage," she says, wading in carefully.
"It seems like things were changing based on what was happening with the system versus what will take effect in the state within a few years. Things started moving that way during the pandemic—and it seems things are moving in that direction organically before the $15 wage is even in effect, which, in so many ways, is a good thing. It's difficult when you want good people to care for children—we have an early childhood-care program and we have folks who love that and that's the area they go into, but that's a very low-wage job. So, maybe one positive thing is that those kinds of things start to right-size themselves."
When it comes to career choices, Parker tries to impart a sense of pragmatism. "Part of my job is to help my students make informed decisions," she says. "I want them to find a job that makes them happy, but I also want them not to be surprised when the job that may make them happy may not give them the wage that they want to make."
Parker is committed to guiding students into sectors that need talent—like aviation and aerospace—making sure that the college is replicating the types of physical facilities where the students will potentially be working. And she wants industries to recognize that specialized certificate programs—rather than a formal degree—are sufficient for certain occupations and industries.
Such thoughts bring Parker back to her own career path. She recalls an early mentor telling her "to stop swimming in the shallow end"—winning races that weren't necessarily especially challenging. " 'You need to start swimming in the deeper end,' " Parker remembers being told, " 'because you have the ability to do more.' That's probably some of the most interesting advice I was given, to do things that weren't necessarily in my sweet spot."
In time, Parker's well-earned mastery in the deep end became sweet, indeed.
Photography by Nick Garcia