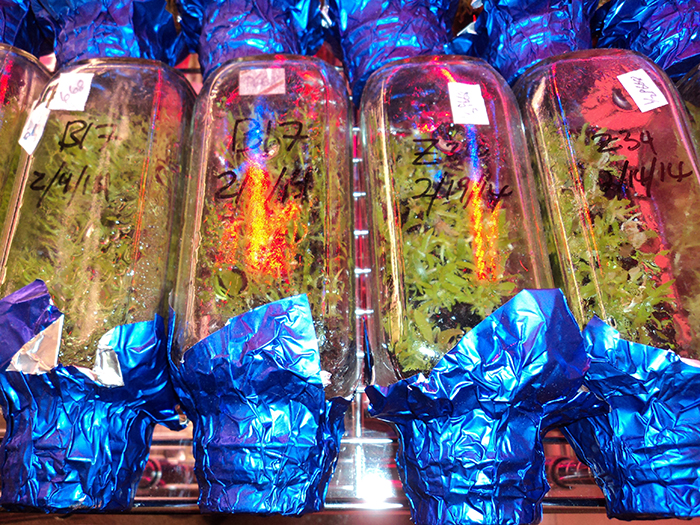 Innovate + Educate
Innovation Hub at Broward College launches
Created to host and support businesses of all industries, the Innovation Hub at Broward College is helping several startup companies as rent-paying tenants through various stages of their growth.
The help includes networking opportunities, coaching, mentoring, and increased availability and ease of hiring of co-working professionals. These co-working professionals are another level of tenants in the business incubator. They, along with the startup companies, will combine resources as part of an ecosystem meant to foster efficiency and innovation.
A portion of the Innovation Hub is dedicated to sports-related startups as part of a collaboration with the Fort Lauderdale Strikers. In addition to the benefits offered by the Innovation Hub at Broward College, they will receive mentorship from Strikers staff and have the opportunity to pilot their ideas on the Strikers" stadium, fans and athletes.
Accepted startups will provide innovative solutions to improve athletic performance, enhance fan experience, build sustainable and smart stadiums, and better engage the local community through media and broadcasting.
Lynn University starts pilot program
with Boca Raton Chamber of Commerce
Lynn University is offering its first-ever "Future Leaders of Tomorrow" course to expose students to the Boca Raton business and civic communities. The three-week long competitive education program, designed in partnership with the Greater Boca Raton Chamber of Commerce, provides 15 students with real-world experiences and career mentoring.
The pilot course offers various career-oriented modules, from resume and cover letter formatting, LinkedIn profile development and mock interviews, to guidance about appropriate business wear, acceptable headshot framing and behavioral assessment insights. In addition, students attend four field trips to local businesses, organized by volunteer planners with presentations from local business leaders.
Three field trips follow themes of civic and community, economic development, and entrepreneurship. Students visit organizations including ADT Security Services, Boca Helping Hands, the Boca Raton Police Department, Boca Raton Regional Hospital, Boca Resort and Club, the City of Boca Raton, Florence Fuller Child Development Centers, Modernizing Medicine, Office Depot/Office Max, Playimage Communications, Rapoport Restaurant Group, the Research Park at Florida Atlantic University, Wyndham Hotels and Resorts, and the YMCA of Boca Raton. A fourth field trip includes a visit to Career Source Florida, a statewide network of career development professionals who help Florida employers find, develop and retain qualified talent.
To participate, students were required to complete a competitive application process, including an essay and pre-requisite courses. Pending the pilot's results, Lynn hopes to expand the Future Leaders of Tomorrow program, making it an integral part of Lynn's undergraduate curriculum.
FAU, partners create Code4Good Hackathon
Quantum Foundation has teamed up with Modernizing Medicine and Florida Atlantic University's new entrepreneurship program and accelerator, Tech Runway, to stimulate health-related innovation in Palm Beach County with the creation of the Code4Good Hackathon event.
The first of what's planned as an annual event was held in March. Quantum Foundation, a private grant making organization, spearheaded the program to give engineers, designers and entrepreneurs a hands-on environment to connect, build teams and create a piece of software that enhances the quality of life in underserved communities. Code4Good is designed to give aspiring entrepreneurs, engineers, creatives and tech experts an opportunity to showcase their skills and code for good in Palm Beach County.
In the weekend-long program, participants work together to create a technology solution, then present their project to a panel of judges on the final day. There's a cash incentive for these teams to show up and put their talents to work. The top three teams receive prizes of $5,000, $3,000 and $2,000. The first place team has the opportunity to participate in building their solution into an actual working product.
FIU's COIL spurs technology ideas with mentoring
The Collaborative Open Innovation Lab (COIL) at Florida International University has created a program that helps students and others in the community to envision and realize their technology ideas.
The approach involves program activities, mentoring by faculty and industry experts, and access to the university engineering center's design lab and state-of-the-art equipment. Participants are encouraged to develop both the network and resources to take their technology projects to the next level.
Presentation and workshop topics include technology, engineering and innovation processes and skill development. A mentor network connects students with industry and faculty mentors.
Keiser students learn by providing service to seniors
Keiser University's Miami campus has a new partnership with the City of Sweetwater to assist the Mildred and Claude Pepper Senior Activities Center by providing services on a weekly basis, delivered by students in five different degree programs.
The program was conceived to provide students access to real world learning experiences and to help seniors receive needed assistance and enrichment. It centers on the following disciplines and activities:
"
Occupational therapy: Working on arts and crafts, which promote the maintenance of cognitive and motor function.
"
Nursing: Providing blood pressure screening and education on hypertension diets, diabetic diets, diabetic foot care and home safety.
"
Sports medicine and fitness technology: Leading group exercises to improve balance, flexibility, blood pressure regulation and cognition.
"
Psychology: Leading structured group activities to improve memory.
"
Radiological technology: Promoting cognitive engagement through positive verbal interactions between students and seniors.
Million Orchid Project supports STEM and beyond
Fairchild Tropical Botanic Garden has created the groundbreaking Million Orchid Project, aimed at restoring endangered native orchids into the neighborhoods of Miami-Dade County within the next five years. It is a pioneering program where orchid seedlings are being grown in the micropropagation lab at Fairchild Garden, and extends to its incorporation into K-12 educational programs at Fairchild, such as the Explorer Program, Fairchild Challenge and Fairchild's partnership with BioTECH@Richmond Heights High School.
A total of 31 schools are involved in the Million Orchid Project, where learners of different ages and skills are engaged through various activities, while learning about STEM science skills and the role of biodiversity.
The Million Orchid Project aims to reintroduce 1 million orchids into South Florida's urban landscapes. Orchids in the region were literally wiped out from their local habitats in the 1900s because of development and the harvesting of them as prized houseplants. ?