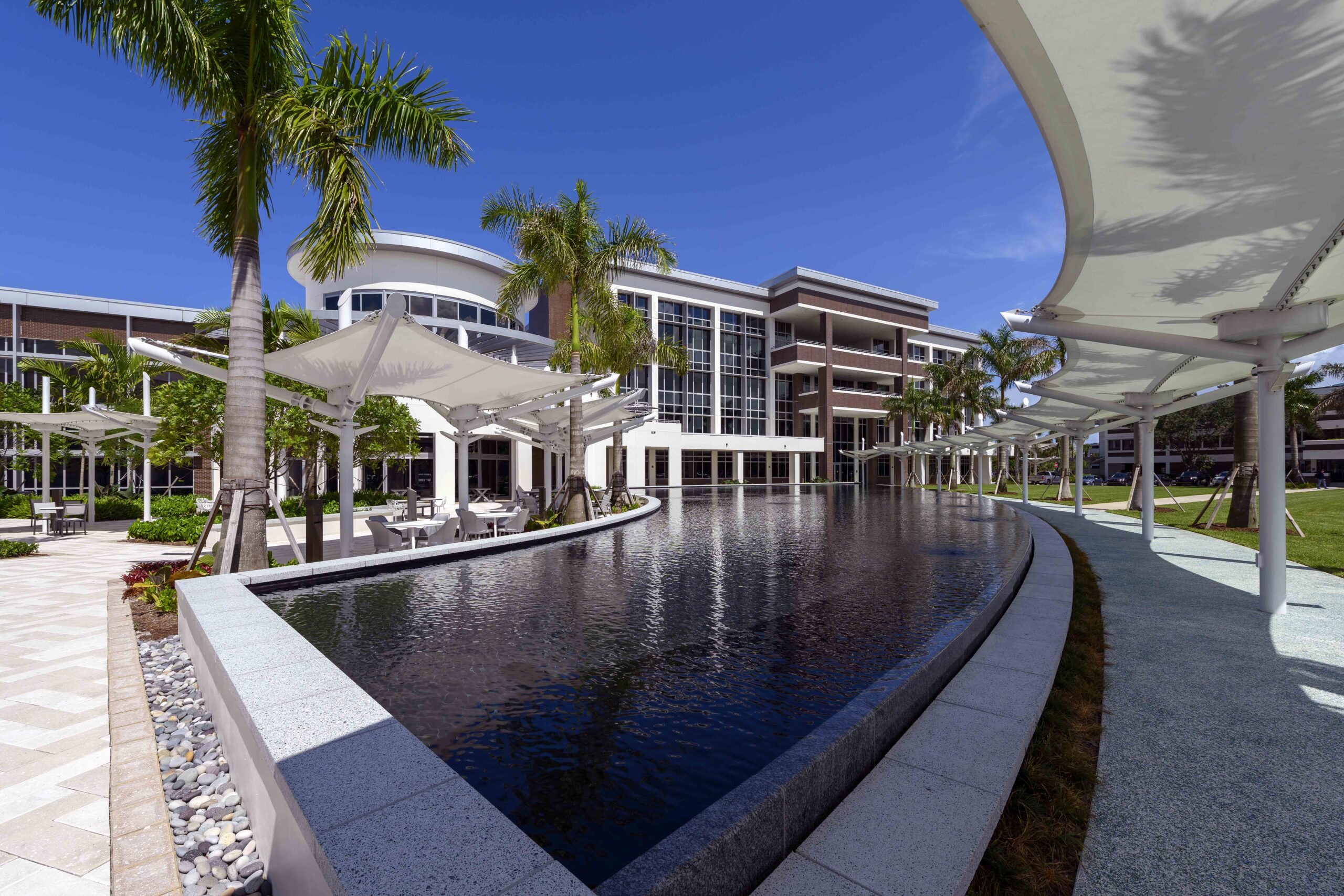 Kaufman Lynn Construction Completes Significant Renovation of JM Family's Corporate Headquarters
The $144 million overhaul added technology and sustainability features at the Deerfield Beach campus
The JM Family's corporate headquarters in Deerfield Beach recently received a major upgrade featuring innovative technology and sustainability features to accommodate the modern workforce. Kaufman Lynn Construction completed the $144 million project in 41 months.
"We are enormously proud of the work we did for JM Family," Chris Long says, president of Kaufman Lynn Construction. "This showed the extraordinary results you can achieve when you partner with a client to understand and address their needs, even as those needs change during the life of the project."
The enhancements focus on adding environmentally conscious features and amenities to support employee wellness, aligning with JM Family's ranking among Fortune's "100 Best Companies to Work For." The project also added environmental-friendly features like rooftop solar farms, heat-reducing electrochromic glass and an irrigation system using rainwater-collecting cisterns. The campus was built to 500-year flood standards and provides numerous outdoor spaces connected with landscaped and lighted paths and trails, evoking a college campus feel.
The scope of the enhancements added:
Three new 88,061-square-foot office buildings

A 29,500-square-foot dining facility with a seating capacity for 302

A 309,573-square-foot parking garage for 831 cars with solar panels and rainwater storage cisterns

A 6,500-square-foot energy plant with three 500-ton chillers

A welcome center

A $12 million hardscape package