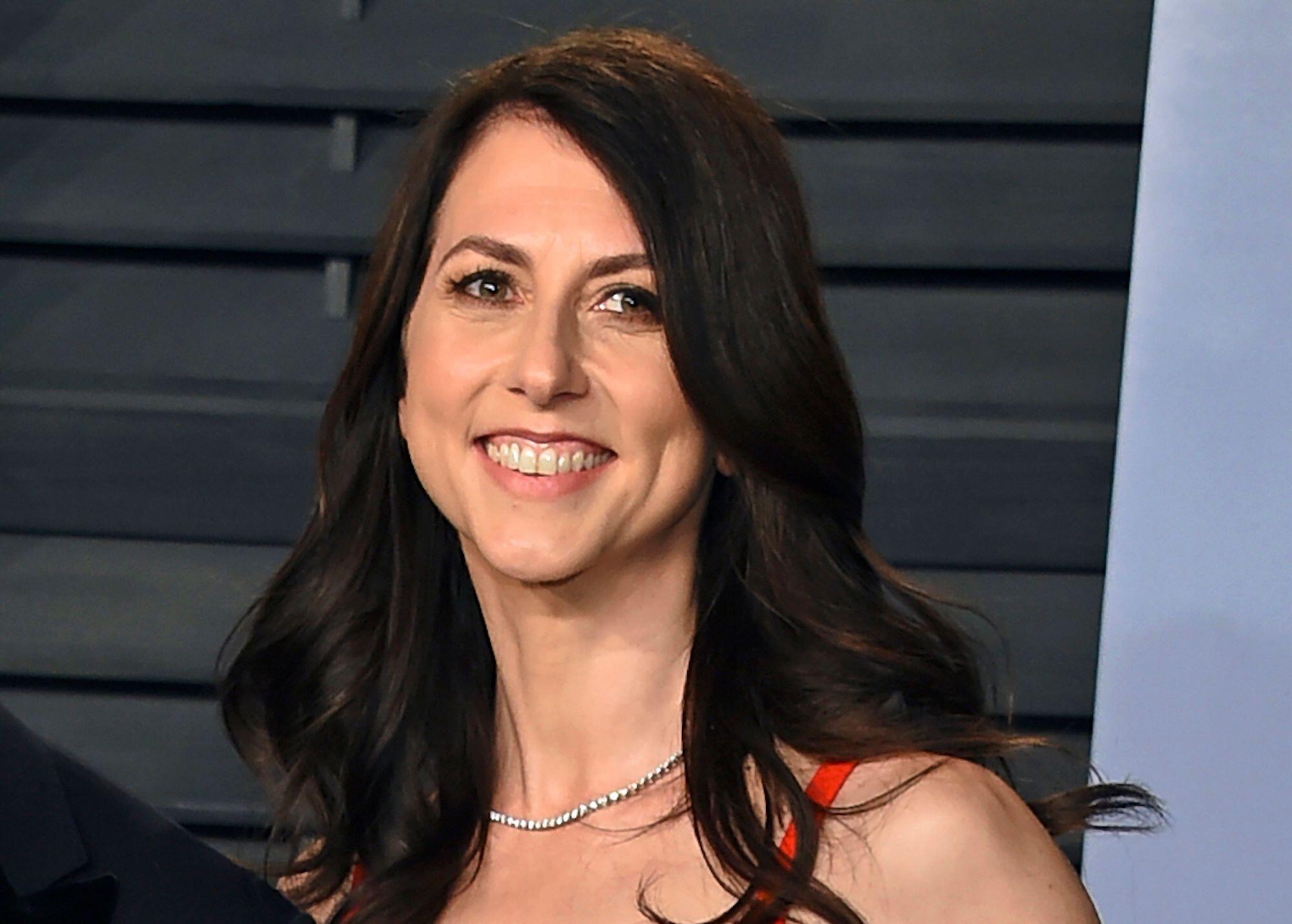 MacKenzie Scott Fills the Coffers of Florida International University and Broward College
FIU President: "How many millions?"
HOW MANY MILLIONS?
Two hundred eighty-six organizations and institutions are unlikely to forget the date of June 15, 2021. That's when it was announced that MacKenzie Scott—the former wife of the world's richest man, Amazon founder Jeff Bezos—had donated $2.73 billion to 286 entities. Finally, Florida International University president Mark Rosenberg and Broward College president Gregory Haile could exhale. They had known about the gifts to their respective schools for weeks but had been sworn to secrecy; FIU had received $40 million, while Broward College had scored $30 million.
For Rosenberg, there was no advance warning. "I got an email on a Thursday afternoon from somebody I'd never heard of saying that the next day they wanted me to speak to somebody I'd never heard of," he recalls. "I thought it was a phishing expedition—I thought what they wanted me to do was click on a url and spread a virus to the whole university." But when the first email was followed by an email from a risk management firm, he began to think something legitimate—and big—was happening.
Rosenberg was driving in Coral Gables when he finally got the call. The first questions were, "Can you keep a secret?" and "Can you maintain things in confidentiality at the university?"
"It was such a weird set of questions," Rosenberg says. "I said to her, 'As long as it's legal.' Even now, the seasoned university president grows giddy at the memory. Nugget by nugget, more information emerged: that the university's work with the low-income community had been noticed—and appreciated. And because of that, Rosenberg says, they wanted to give FIU money. And just as the caller told him the amount of the gift, Rosenberg's phone cut out—right before the word "millions."
NO STRINGS
At that point, Rosenberg pulled over and asked the caller to repeat what she'd just said. "'We want to give you $40 million.' Just like that. 'You're in,' she said. 'You're in.' I said, 'This is unbelievable. What are your expectations?'"
There were none. "Just do what you're doing," the caller said. She said she'd call back the next day, and Rosenberg responded as anyone would: He didn't want to get off the phone. That's a moment you want to last, so they kept chatting. It became real. The next day, the university was contacted with a request both simple and stunning: What's your routing number? "Three weeks later," Rosenberg says, "$40 million comes in."
For an excruciating three more weeks, he had to keep it a secret, with only limited conversations with fiduciaries and few others, released to speak about it openly only when the gift hit the news.
"I know the areas, more or less, where we will direct these funds: student success, research impact and recognition of individuals who are helping others to get college educations at FIU," Rosenberg says. "We will receive recommendations from the university community to see what people are thinking about. But, right now, I can tell you that Fostering Panther Pride, which is our program for eligible homeless and foster kids, is going to get some significant support. Our STEM-related programs—our STEM Transformation Institute, which is doing cutting-edge research on STEM education for minority students—that will get support."
He ticks off another priority: Preservation of Biscayne Bay and issues of sea level rise. "We have to get that right—we don't have a choice," Rosenberg says. "As Biscayne Bay has become more and more vulnerable, we have become more and more alarmed, and more and more determined that we have to play a significant role in preserving and restoring Biscayne Bay. We are pretty sure there will be resources that go there."
To put the impact of a gift of this size into context, think of this: FIU is a young school—only 56 years old—with an endowment of a little more than $300 million. Forty million dollars is seismic.
Plus, the marketing value is incalculable. "I've gotten emails from all over the country," Rosenberg says. "I've made a lot of new friends, too, which comes with the turf. The other piece is that it validates the approach that we've taken. In their concern of moving up in the rankings—and our goal is to be a top 50 public university—many universities will essentially find a way to reduce the number of at-risk students that they enroll"—such is the connection between rankings and graduation rates. "We've said no. We want to keep our commitment to our community."
Rosenberg believes that Scott chose FIU because of their shared goals. "She thinks that someone has to try to close the income and opportunity gaps, and that's what she wants to use her resources for," he explains. "That's why she largely chose institutions of higher ed that do not predominantly serve students who were born on third base, but predominantly students who've never been on first, never been at bat. She's clearly trying to make a statement, and we are as well, that our community is critical for us, and we know that college education is a ticket to the middle class and getting out of poverty. The data is clear on that. So we made a choice—and our board approved it through our strategic plan—to find a way to get eligible low-income students the college educations they deserve. And that's what we're doing."
MIND MELD
For Haile, too, it started with an email, to be followed the next day by a phone call. Although the president of Broward College was surprised to find the email in his inbox that informed him of a donor who was interested in making a gift to Broward College, Scott's previous largesse had been in the back of his mind. (Scott had already delivered a round of funding to other entities: In 2020, she disbursed about $6 billion for COVID-19 relief and to several Historically Black Colleges and Universities, as well as other institutions promoting social and racial equity.)
Haile knew the outreach story went just like this—the email, the phone call. "The middle of last year is when she started to make her mark," Haile says, "and you couldn't help but notice what she was doing, whether in the nonprofit space, in the higher ed space, and in the multitude of spaces to support those who are addressing COVID-19."
As with FIU, Scott's gift reflected a meeting of the minds. "I stepped into the seat of the presidency July 1, 2018," recalls Haile, a graduate of Columbia University School of Law, "and the pledge that the institution and I made to the community is that we were going to leverage Broward College and its resources to support all of Broward County—that means supporting business, first-generation college students, and everyone in between, and especially those who have not been the beneficiaries of economic mobility. We have been building that work primarily through our effort called Broward Up, 'Up' standing for 'unlimited potential,' which is designed to increase economic mobility throughout Broward County."
When Haile had a chance to speak to Scott's team, they made it clear they were inspired by Broward Up. "That was the trajectory we were on regardless of the gift from MacKenzie Scott, but undoubtedly it fortifies our efforts as we seek to move forward," Haile says. Though the gift came without strings, Haile says that "these funds will be leveraged to sustain Broward Up in perpetuity. There was no handcuffing as to how the funds will be used. They trust who we are and what we've been doing and have not directed us to use the funds in any specific way."
Broward College, which was founded in 1959 initially as a junior college (the school has been offering bachelor's degrees for more than a decade), holds an endowment of roughly $94 million. The $30 million from Scott has the capacity to change everything—or rather, to keep at it, but bigger. "It is by far the largest gift this college has ever received," Haile says. "It's in recognition of what this community has done and what it is capable of."
"UNBELIEVABLE"
Rosenberg has rode a long and distinguished academic career that began in the 1970s (he earned his doctorate from the University of Pittsburgh) and included a post as chancellor for the board of governors of the State University System of Florida. He's seen a lot, and he knows there's probably no topping this.
"Because I've been around a while, my contract gets renewed on an annual basis," he says. "The board chair made the comment privately that he made publicly—so I can say this: 'We just got the MacKenzie Scott money, we just reached No. 1 in the state in performance funding. Let's both quit now, drop the mic and get out of here.' That was a real human moment." (Rosenberg makes clear he's not going anywhere.)
"How many phone calls like that am I going to get, out of nowhere?" he says. "You know how hard we have to work to raise that kind of money under normal circumstances? By university standards, we're a startup and we're a pretty good return on investment, and MacKenzie Scott saw that. What I've said for a couple of years is that we needed air cover. And we got it. MacKenzie Scott gave it to us. Unbelievable."