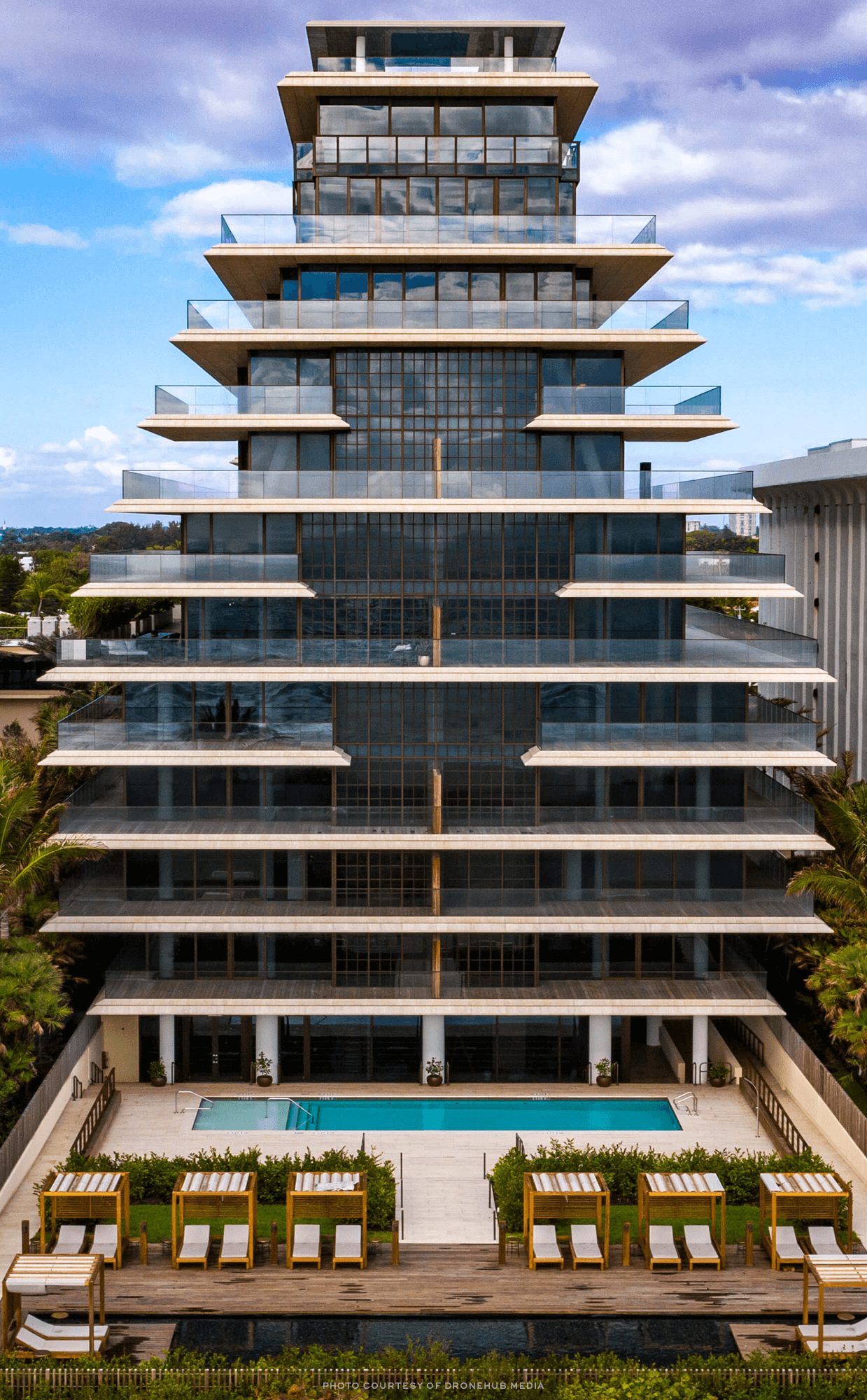 Miami Penthouse Sold Via Cryptocurrency
The deal could alter how the real estate market manages transactions in the future
In another sign of an ever-changing real estate market, a Miami penthouse was recently purchased using cryptocurrency. After announcing it would accept payment via digital currency, Arte by Antonio Citterio recently sold its Lower Penthouse for $22.5 million using cryptocurrency.
Alex Sapir and Giovanni Fasciano developed the boutique condominium in Miami's Surfside neighborhood. The demand for the units quickly increased once the developers announced digital currency payments would be accepted.
"There is strong pent-up demand for cryptocurrency transactions that are seamless and secure for both parties, and this deal is a prime example of that," says Alex Sapir, Chairman of Sapir Corp LTD, whose subsidiary, SC 8955 LLC, developed Arte. "We were overwhelmed by the amount of calls we received from qualified buyers just after announcing our ability to facilitate cryptocurrency transactions for the condominiums at Arte. Real-world crypto transactions haven't made their way fully into the mainstream yet, so it's clear that top holders around the world pay attention when new opportunities to transact open up."
The sale also set a record as the highest price per square foot for a purchased penthouse in Surfside and is currently the most expensive per foot sale on Miami Beach in 2021 at $4,440.50.
By accepting nearly $23 million for the real estate transaction via cryptocurrency, the purchase could soon set the trend for the market.
"We are truly making Miami history with this sale, as we were the first new development to facilitate this kind of cryptocurrency transaction, and to do so successfully so quickly after announcing," says Giovanni Fasciano, Arte's co-developer. "Cryptocurrency is the future of wealth, and we believe this is only the beginning. Arte has set the precedent for what these sales can look like, and how fast they can take place. We're proud to have laid the groundwork for this new, burgeoning world."
The residences at Arte by Antonio Citterio begin at $10.8 million, with sizes ranging from 3,150 to 7,550 square feet for three to five bedrooms.