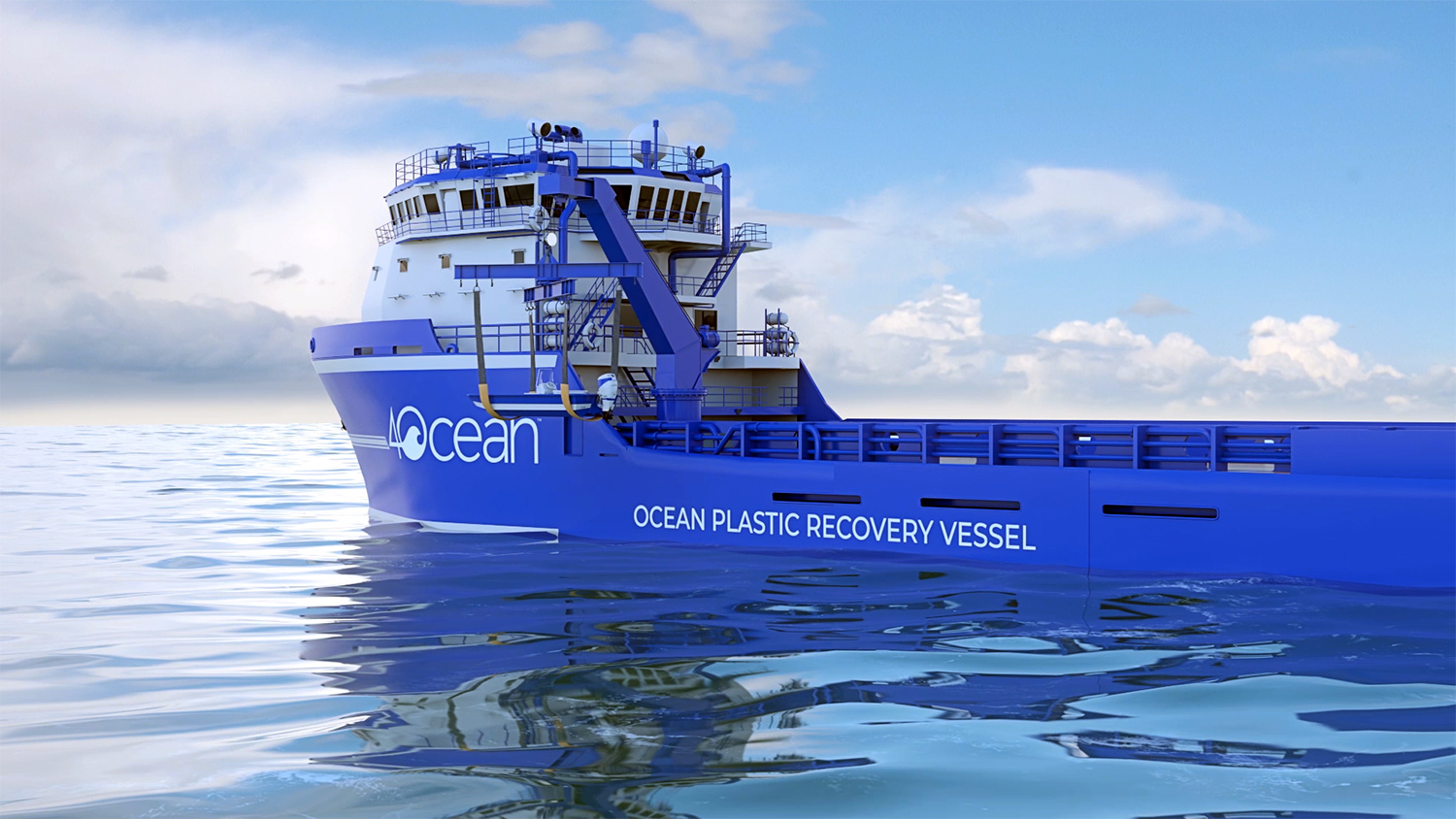 Ocean cleanup company plants roots at research park
In this installment of the Education Collaboration series, we examine part-time employment opportunities for Palm Beach State College students with FPL, an ocean cleanup firm setting up shop at Florida Atlantic University, and a grant to train future machinists.
4ocean lands at FAU
4ocean has found a home at Florida Atlantic University's Research Park. 4ocean is a public benefit corporation founded by two FAU alumni in 2017. The company's mission is to end the ocean plastic pollution crisis through global cleanup operations and a variety of methods that help stop plastic pollution at its source.
Andrew Duffell, FAU Research Park's president, says the move will be mutually advantageous for FAU students as well as the company. "The proximity to students, undergraduate and graduate, can be a pipeline of employees," he says.
The research park was founded in 1985, and will be celebrating its 35th anniversary this year. Duffell says it attracts a diverse group of companies including imaging- and technology-delivering businesses. The park is focused on supporting research and development at FAU. Duffell adds that many companies at the park are devoted to bettering the community and the environment.
Duffell says 4ocean has a little more than 100 employees. However, he expects that number to increase. "They have some pretty aggressive growth plans," he says.
Faculty and staff from FAU's College of Engineering & Computer Science will work with 4ocean on various projects, and Duffell says 4ocean will provide research opportunities for both faculty members and students at FAU, as well as letting students see how two fellow alumni are making a positive impact on both the environment and the community.
Machinist apprenticeship program at college gets boost
Finding skilled machinists is not easy in today's market; however, a grant awarded to Atlantic Technical College might lead to better times for the entire manufacturing industry.
The college received more than $584,000 from the Florida Department of Education's Florida Pathways to Career Opportunities grant program. The grants will be used to expand and enhance Atlantic Technical College's machinist apprenticeship programs.
The machinist program is sponsored in part by the South Florida Manufacturers Association, and was awarded $518,000 to purchase modern equipment to remain current and meet industry demands.
Matthew Rocco, president of SFMA, says the entire industry will benefit from the program. "Overall, there's a shortage of talent for skilled machinists," he says.
"All the local manufacturers, and the entire manufacturing industry will benefit," says Dennis Battistella, SFMA's apprentice coordinator. Equipment purchased with the grant money will be used to purchase both high-tech computer equipment along with more standard machinery.
SFMA has been partnering with Atlantic Technical College for more than 11 years.
The curriculum covers a wide range of material. Students are trained in multiple duties ranging from basic math and blueprint reading to eventually becoming certified in a number of machinist skills.
FPL opens career paths for some PBSC students
Approximately 15 Palm Beach State College students are scheduled to start part-time jobs this month at Florida Power & Light's customer care center at the company's customer service east office on Village Boulevard in West Palm Beach. The partnership between the utility company and the career centers at the college was announced earlier this year.
FPL senior customer care manager Silvio Martinez says students must have at least a 3.0 grade-point average and work 20 to 29 hours a week. They will be employed as customer service representatives. Martinez says there's no specific time frame for students to continue working. "As long as they're performing well and maintain a 3.0 GPA," he says. "They can apply for full-time jobs at FPL upon graduation or while they're working here."
Students working as customer service representatives can apply for other positions as well and are not limited to customer service occupations. "We're looking to build a future pipeline," Martinez says. "Once they join the company, there are endless opportunities."
Students can major in any field of study, and can continue to work as long as they're enrolled in school. Through the program, students will receive paid training and $12 an hour. Martinez says FPL will accommodate students' schedules.
This marks the first time PBSC and FPL have entered into a partnership. A similar arrangement has already been established with Florida International University in Miami-Dade County.♦