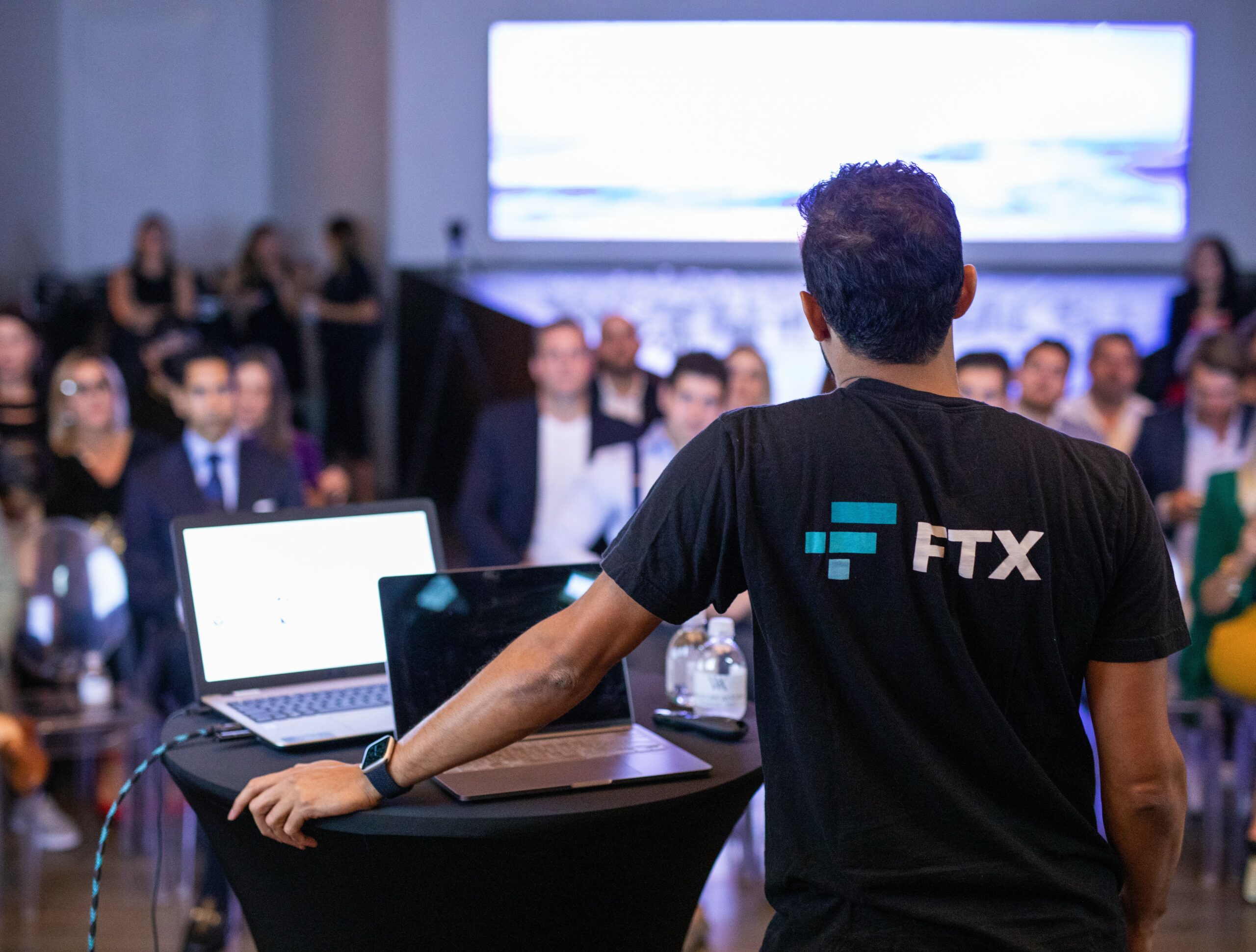 Real Estate Meets Crypto at the Waldorf Astoria
PMG is the first developer in the country to accept cryptocurrency for pre-construction condominium deposits—and FTX surveys the landscape
In any timeline of luxury hospitality, the original Waldorf Astoria hotel in New York, which was completed in 1931, stands tall. For more than three decades, it literally was the world's tallest and largest hotel, with a towering, delicious history: Its very inception was the result of a fierce feud between two branches of the Astor family.
Renowned for its galas and philanthropic spectacles, the Waldorf Astoria was home to Herbert Hoover and Frank Sinatra. By midcentury, the iconic property, handpicked by Conrad Hilton, was being managed—then owned—by Hilton Hotels; in 2006, the hotel became the flagship for the Hilton sub-brand that bears its venerable name. Now, with the Manhattan property in the midst of a six-year renovation (its reopening is expected in 2023), the brand has broken ground again, both literally and figuratively—this time in Miami.
In a nod to its indelible name and past, the project, designed by Carlos Ott and Sieger Suarez, will be tallest residential tower south of New York City. In addition, a less tangible but no less significant marker has been laid down: Developer PMG announced a partnership with leading U.S.-regulated cryptocurrency platform FTX to accept cryptocurrency for purchasing residences at the Waldorf Astoria Residences Miami (and at PMG's E11even Hotel & Residences).
The developer is the first in the United States to accept cryptocurrency for pre-construction condominium deposits. With great fanfare, PMG and FTX hosted a real estate and cryptocurrency roundtable event at the Waldorf Astoria Residences Miami sales gallery, led by FTX's vice president of business development Avinash Dabir. This announcement represents a mutually beneficial synergy encompassing FTX's first entry into the real estate market, further establishing PMG as a trailblazer in the real estate industry, and FTX as an innovator in the cryptocurrency financial services space.
"Our goal is to get people comfortable with cryptocurrency," Dabir says. "For real estate professionals, we want to help them understand how cryptocurrency can work in the context of their profession. Right now, the opportunity is to purchase real estate with cryptocurrency and FTX can facilitate this. However, this is only the start and so much more can be done." He credits PMG for being out in front: "PMG deserves a lot of credit for being a pioneer in crypto real estate. They saw an opportunity and moved fast. That's the FTX way as well, which is what makes this a great partnership." Of the event, he says, "The response was amazing. My inbox is flooded with developers, brokers and buyers/sellers interested in learning more."
Founded in 1991 by Kevin Maloney, PMG has grown from a local real estate operator based in New York City to a national investment, development, and asset management firm focused on large-scale multifamily and for-sale condominium product, as well as select high-performing commercial holdings. Today, PMG is run by managing partners Ryan Shear and Dan Kaplan, who operate projects across Florida, New York, Colorado, Arizona, Tennessee and Georgia. Their vertically integrated team has departments specializing in acquisitions and land use, design and architecture, construction management, capital markets, asset management, sales and marketing, as well as significant in-house legal and accounting capabilities.
Says Shear, "As FTX continues to grow its presence in the Miami area, we couldn't think of a more ideal time to work with such a prestigious cryptocurrency exchange platform. We foresee this partnership with FTX bringing increased security for our cryptocurrency payment processes offered to buyers due to their extremely diverse portfolio and impressive experience."
To FTX president Brett Harrison, the association with a prominent, legacy name like Waldorf Astoria should erase any whiff of trendiness or transience: "Alongside FTX, cryptocurrency's presence on the global stage only continues to grow, and this is just the latest development in that process. We are excited to add such prestigious institutions to our roster of partners and increase consumer access to digital assets and digital asset-related services. At FTX, we believe that crypto is the future of finance and strive to do our part on a daily basis to make this future come to fruition."
Located at 300 Biscayne Blvd., the Waldorf Astoria Residences Miami, led by PMG, along with Toronto-based private equity firm Greybrook Realty Partners, global investment company Mohari Hospitality and S2 Development, will be managed by Hilton's Waldorf Astoria arm. The tower will rise 100 stories and 1,049 feet above Biscayne Bay and will consist of 360 private residences as well as 205 hotel rooms and suites within a five-star property. Signature spaces will include Peacock Alley (an homage to the New York location's dining venue); a specialty restaurant; indoor/outdoor pre-function and function spaces; meetings and boardrooms; a resort-style pool deck with private cabanas; and a spa and fitness center.
The development marks the debut of one of the world's most iconic hospitality brands, Waldorf Astoria Hotels & Resorts, in the Miami market. Residences start at $1 million, with sales and marketing being led in-house by PMG Residential, including Aura Aragon, Alejandra Castillo, Karine Carvalho, Daiana Quiceno and Christian Tupper, in collaboration with Fredrik Eklund, Julia Spillman and John Gomes of Douglas Elliman's Eklund/Gomes Team.
Meanwhile, E11even Hotel & Residences Miami, centrally located in Downtown Miami's Park West District, developed by PMG and E11even Partners, will be designed by internationally renowned Sieger Suarez Architects and feature finished residences and hotel rooms by award-winning design firm AvroKO. E11even Hotel & Residences Miami encompasses 375 fully furnished residences.
Each unit comes equipped with fully integrated "smart building" features and 24/11-style amenities, including celebrity-chef dining experiences throughout the property, a casino-style sports lounge, an E11even's Members rooftop experience, and a world-class wellness center curated by Chopra Spa & Studio. Pricing starts at $300,000, reflecting studios, one- and two-bedrooms. A limited penthouse collection and two presidential suites offer prospective buyers a sexy new way to pay—and a sure conversation-starter.
Photo by World Red Eye