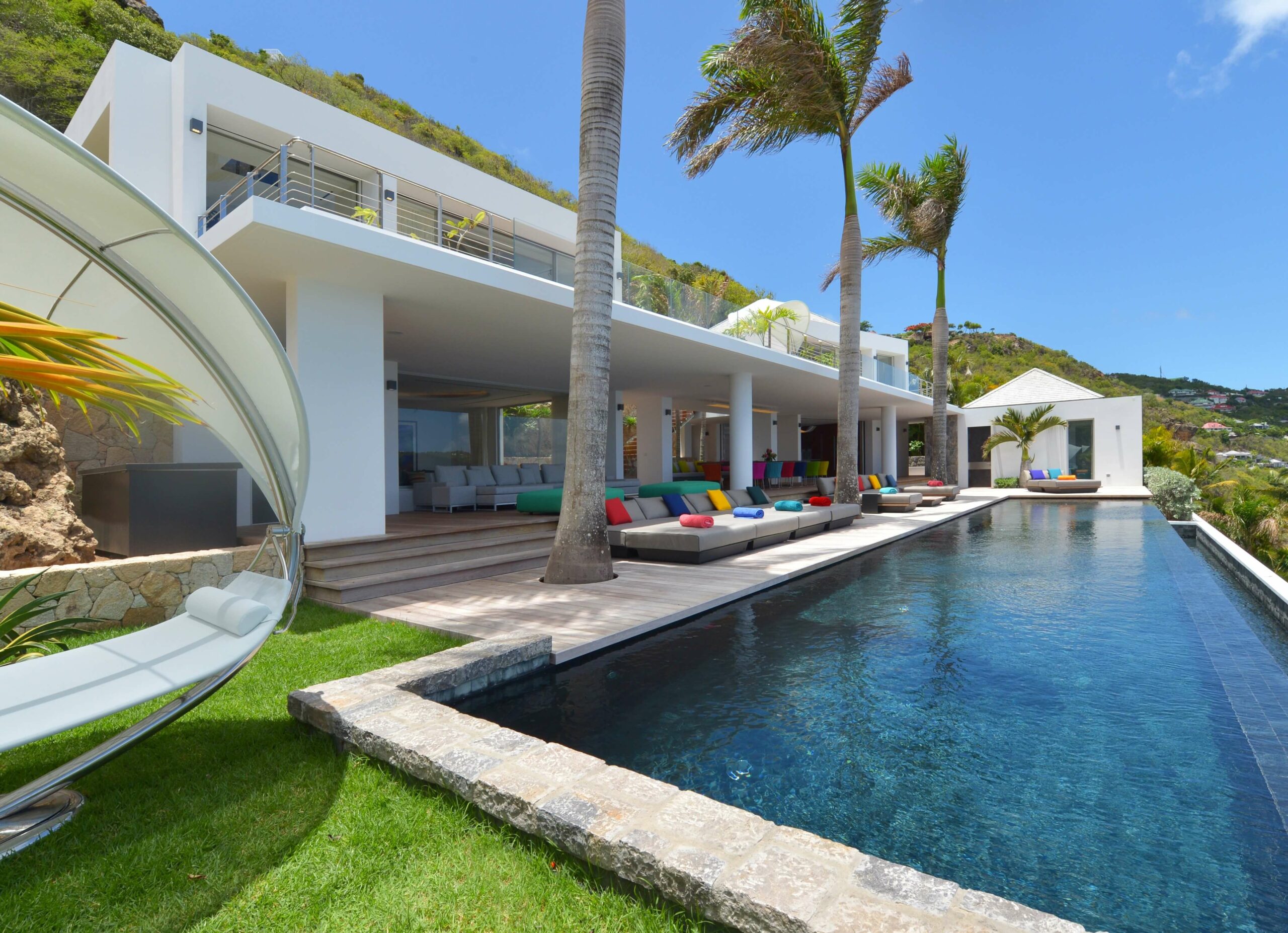 St. Barts is Back
A Caribbean cocktail of safety and discretion could not be more relevant for today's discerning travelers
One bright spot during this season of anxiety is that the Caribbean's toniest island has also emerged, arguably, as its safest.
St. Barts, an overseas collectivity of France that evokes a tropical Côte d'Azur, is renowned for its Michelin-quality restaurants like Maya's, serving local langouste, and rustic burger joints like Le Select (a favorite of local hero Jimmy Buffett). The mise-en-scène is set by Gustavia's red roofs peeking out among the foliage and designer boutiques along the marina—Louis Vuitton, Hermès, Cartier. Simply put, St. Barts maintains a global currency that no other Caribbean island enjoys.
In the face of a global pandemic, the St. Barts brand and viability had to be preserved for the future. So when COVID-19 swept the globe in mid-March, the 9-square-mile island nation immediately shut its borders and implemented a strict stay-at-home order. With virtually no cases, St. Barts safely reopened to tourism in June. Part of the reason why the Caribbean getaway has excelled compared to neighboring islands is the negative COVID-19 PCR test results (within 72 hours before arrival) that all travelers must present in order to gain entry.
A confluence of two things has succeeded in positioning St. Barts as arguably the best place, in these pandemic times, to book this coming holiday season—or earlier. One is its diligent handling of the virus; the other is that St. Barts is intrinsically socially distanced. People are flocking to St. Barts for its heightened public health policies, but also because St. Barts is home to more than 500 luxury villas, which are more popular—and definitely more discrete and discreet—than its hotels. In fact, no island in the world is as synonymous with vacation villas. And a villa rental means piece of mind; there are no shared walls, hallways, dining rooms or pools—valuable selling points, especially these days.
While St. Barts is home to several iconic, rarefied hotels—Eden Rock, Le Guanahani and Hotel Le Toiny chief among them—private villas often better serve the needs of the typical well-heeled couple, family or group, during COVID-19 times, or any time. They're also the perfect option for families who desire in-villa services—yoga, personal training, butlers, private chefs, babysitting or grocery delivery. (Note that Eden Rock runs its own villa rental program, and guests are granted access to Eden Rock's beach chairs—a hot ticket.)
Stiles Bennet, president of Wimco Villas, which operates 375 unique homes on St. Barts, says villas are like "the most luxurious suite in a hotel"—except with a kitchen, dining room and the de rigueur scenic pool. Wimco manages a range of houses, from one-bedroom romantic retreats to family-friendly three- and four-bedroom havens, to over-the-top palatial escapes with up to 11 bedrooms, which are regularly reserved for New Year's and birthday celebrations.
The holidays are undoubtedly the most visited time of the year, when the marina is brimming with superyachts and every cafe and club is filled with infectious and electric energy. Doorless Moke jeeps buzz around and electronic music thumps from beachside clubs. Villa rentals surge during this time, and Bennet says travelers are booking longer stays than normal, especially as many have been enduring cabin fever and have the benefit of working remotely.
Villa styles vary greatly and might feature Caribbean elements with whitewashed, vaulted ceilings, or Miami-style ultra-modern architecture. The three-bedroom Villa Utopic falls into the latter category; it's a newly built bi-level home with stark-white interiors and sliding-glass doors throughout to showcase the villa's exceptional manicured gardens. Art connoisseurs will adore the five-bedroom Castle Rock villa, where fine works hang in nearly every room, and a dramatic, U-shaped couch overlooking the pool encourages socializing.
More expansive options include Villa Wake Up, one of the most coveted on the island. Spread across three levels and featuring a tropical modern façade showcasing a floating structural frame as a design element, Villa Wake Up contains six bedrooms, two pools, a home theater, fitness room and contemporary interiors that wouldn't look out of place in Milan.
"I had lunch there with the villa manager last November," Bennet recalls. "You enter a calm, cool interior where you are greeted with works of modern art and sculpture. The villa's decks provide quiet shaded areas around the two pools and amazing views of the ocean just beyond. Every detail is considered, from the most comfortable and fashionable furniture in each room, to the artwork, technology and views."
He says that the sound of the nearby surf is omnipresent, "lulling one to sleep at night, and reminding guests that a refreshing swim lies just beyond the gates of the villa"—a resort experience that you can appreciate in solitude, which today is the essence of luxury. ♦