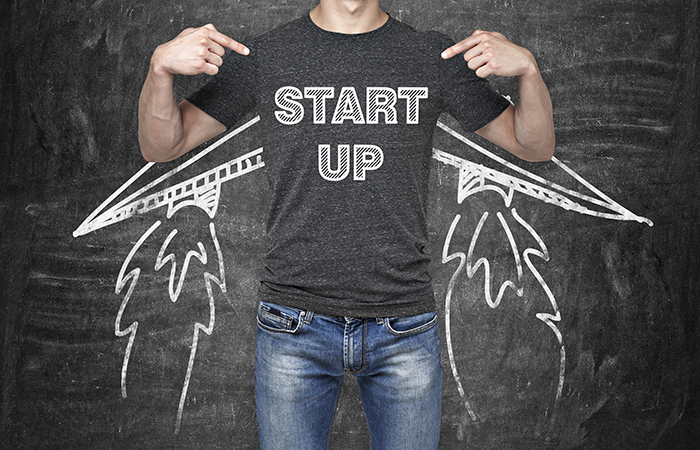 Sup-X
Startup conference offers educational sessions, helps connect entrepreneurs, investors
By Kevin Gale
Doctors often have patients who cancel at the last minute or don't show up, while other would-be patients are eagerly seeking a quickly available appointment. Brian Garr's Doc-Quick wants to solve that with a matchmaking app. However, like many startups, he needs to raise money – in his case, about $500,000 – to take a product that's been developed and tested by doctors to a broader market.
One place he's hoping to make a connection with investors is at the Sup-X startup expo (sup-x.org), taking place Feb. 16-17 at the Greater Fort Lauderdale-Broward County Convention Center.
"Sup-X looks like a great opportunity to spread the word about Doc-Quick and maybe raise some equity. It's so hard to raise money in South Florida," says Garr, who sold his previous startup, LinguaSys, to Aspect Software. His current company is launching from the FAU Research Park.
Garr pursued the idea after talking with cardiologist
Dr. Jean-Pierre Awaida during an office visit about the issue of no-shows. Awaida is now chief medical officer at Doc-Quick.
Sup-X is a rebranding of the Gold Coast Venture Capital Association's annual expo and is being produced by Bob Fitts, the association's president. Sup-X is targeting startups that haven't received significant venture capital funding and have less than $3 million in capital or revenue. The February timing is designed to attract national participants, Fitts says. "I lived in Manhattan for 15 years before escaping here four years ago, so I know that demand."
The Greater Fort Lauderdale Alliance is the host sponsor for the event, while other major sponsors include the Gunster law firm, the Gold Coast Venture Capital Association, Christopher & Weisberg Attorneys at Law and DS Express Inc. SFBW is a media sponsor.
Doc-Quick was announced as one of the first semifinalists in a competition at the expo for $50,000 in cash and prizes. The 50 semifinalists will also have booths to talk about their products and services and to get advice from potential investors.
One of the other five initial semifinalists was Jinglz of Boynton Beach; the other three companies were from Kansas City, Kansas; Dallas; and Waterloo, Ontario, which shows the geographic reach that Fitts is seeking.
The companies want to connect with investors such as Adam Plotkin, a partner at ff Venture Capital, which has made more than 250 investments in over 80 companies since 2008. Plotkin will be participating in a panel about raising capital.
The two-day conference is priced at an accessible $199. The first day will be heavy on education, starting with the Women's Entrepreneur/Investor Forum, which will include sessions such as "Striving to Thrive: Success Secrets from Powerful Women Leaders and Entrepreneurs" and "Women-Led Startups: How to Invest in an Undervalued Market."
After the Startup Showcase and Investor Roundtable from 11 a.m. to noon, the afternoon will have a trio of entrepreneur education forums:
• From Ideation to Commercialization: Planning and Executing Go-To Market Strategies
• Friends, Family, Fools – Angels, Crowds and Sharks: Navigating the Minefield of Startup Capital
• The "A" Team on a Shoestring: Scaling for Success while Controlling Your Burn
The second day will have two seminar tracks, one for entrepreneurs and one for investors. The entrepreneur track will have panels on raising capital, emerging trends in technology (big data, robotics, virtual reality, the Internet of Things), startup marketing and public relations, and persevering through adversity.
The investor track will include panels on angel/VC trends, angel portfolio construction, a discussion of verticals/topics in VC and "Tales from the Crypt: Vampires + Zombies, the Deals that Haunt and Why."
The expo also includes a keynote speech and networking opportunities, including a VIP reception. The conference will end up with the finals of the startup competition.
Growth Strategies
This is the second of three SFBW special report sections focusing on entrepreneurship. See the January report on venture capital at SFBWmag.com. Coming in April: a report
on technology timed to eMerge Americas.
Adam Boalt is the founder and CEO of LiveAnswer, which has provided over 3 million minutes of on-demand phone support to more than 1,000 businesses, including Uber, Game Show Network, Dome9 and the Hearst Corporation. Among the other ventures he co-founded is RushMyPassport.com.
William Crowder leads the investing activities of the $20 million Comcast Ventures Catalyst Fund and is also a partner at Dreamit, which has worked with over 100 early-stage startups.
Jim Jensen is vice president of strategic alliances at Ultimate Software, a Software as a Service (SaaS) technology evangelist, and an active angel investor.
Rachel Braun Scherl is co-owner and principal of Spark Solutions for Growth, a strategic growth consultancy with Fortune 500 clients, and co-founder of Semprae Laboratories Inc., a venture-backed women's health products company that was sold to Innovus Pharmaceuticals Inc. in 2013.