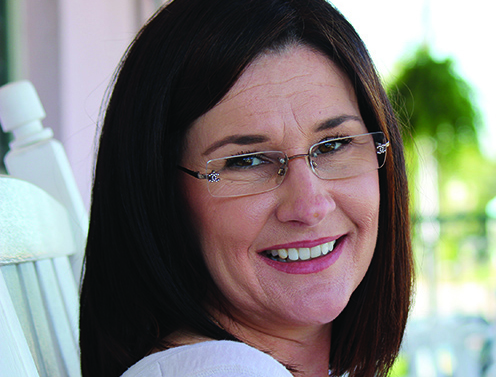 The $98 million Easton, Invesco deal rivals previous benchmark BY DARCIE LUNSFORD
By Darcie Lunsford
There are regular deals. There are big deals. Then, there are those once-in-a-decade deals that become the fodder of real estate legends to be repeated and hailed over cocktails and power lunches.
In South Florida's industrial arena, the 2007 sale of the 882,182-square-foot
Seneca industrial park along Hallandale Beach Boulevard in Pembroke Park for $130 million ($147 a square foot) stands above all others as one of those hallowed, record-setting deals. The sale, which happened at the twilight of the last real estate boom, has lived on to become the benchmark by which all other top-tier industrial transactions are measured.
But a new deal that closed in mid-February comes close to toppling Seneca from its coveted top-deal pedestal and may signal a new dawn for industrial sales records: Atlanta-based Invesco Advisers Inc. acquired a 90 percent stake of a 675,387-square-foot industrial portfolio owned by Miami-Dade industrial titan Ed Easton for $98 million (about $145 a square foot). Easton will retain day-to-day leasing and management control over the assets and 10 percent ownership.
The sale, which encompasses a portfolio of seven fully leased industrial properties in Miami-Dade and southern Broward counties, has many real estate experts saying the industrial prices of the current boom are poised to trump records set during the last one.
"I struggle to understand why people wouldn't expect industrial pricing in this cycle to far exceed the previous cycle," says Christian Lee, vice chairman of CBRE in Miami. "The country has experienced 15 percent in CPI [consumer price index] growth since the last cycle, but beyond that, South Florida benefits by what are probably the best demand drivers of any industrial market in the country – not the least of which is a population boom of 450,000 over the last five years alone."
You don't have to look beyond the buoyant rents, low vacancy and development constraints of recent years to understand why so many investors want a piece of South Florida.
Easton, who controls about 4 million square feet of industrial, office and retail properties, says he decided to sell to Invesco to solidify a strategic partnership with the global real estate investment giant.
"We are going to partner with them going forward," he says, adding that Invesco has pledged as much as
$250 million to Easton for acquiring other assets in South Florida. When levered up with debt, the partnership will have close to a billion dollars in buying power.
But buying may not be so easy.
Welcome to the real estate boom of 2016: Just because you have money to spend on South Florida industrial assets, doesn't mean you can find people willing to sell.
"Forget it. You can't find the product," says Marty Busekrus, a director specializing in industrial sales at HFF in Miami. "Everybody has a billion to put out in South Florida and no one can do it."
Busekrus calls it "reinvestment risk." Owners who do opt to sell assets to cash in on the market's strong pricing can't readily find other assets to acquire or investments that will deliver the same rate of return as collecting rents and cashing checks in South Florida. So they are holding on, Busekrus says, adding that this lack of product for sale may ultimately weigh down how high prices will soar in the current cycle.
Easton acknowledges this plight, but is not deterred. He plans to focus on a specific market segment that caters to industrial users of 50,000 square feet or less.
"We are just going to knock on doors," he says.
Freelance writer Darcie Lunsford is a former real estate editor of the South Florida Business Journal. She is the senior VP for leasing at Butters Group and is avoiding a conflict of interest in her column by not covering her own deals.