When men walk into the Spot Barbershops for a haircut, most take a seat at a barlike counter and chill with a cocktail—on the house. As they down a little rum, vodka or whiskey while waiting their turn for a cut, they might do some friendly sparring about a hot topic, or glue their eyes on some big game on a flat-screen TV on the wall. A few browse a small library with books for sale.
"It's like when you have visitors in your house. You make them feel comfortable," says co-founder Fredis Perdomo, explaining his company's upscale twist on the standard barbershop. And the men in the chairs are never customers or even clients; they're guests.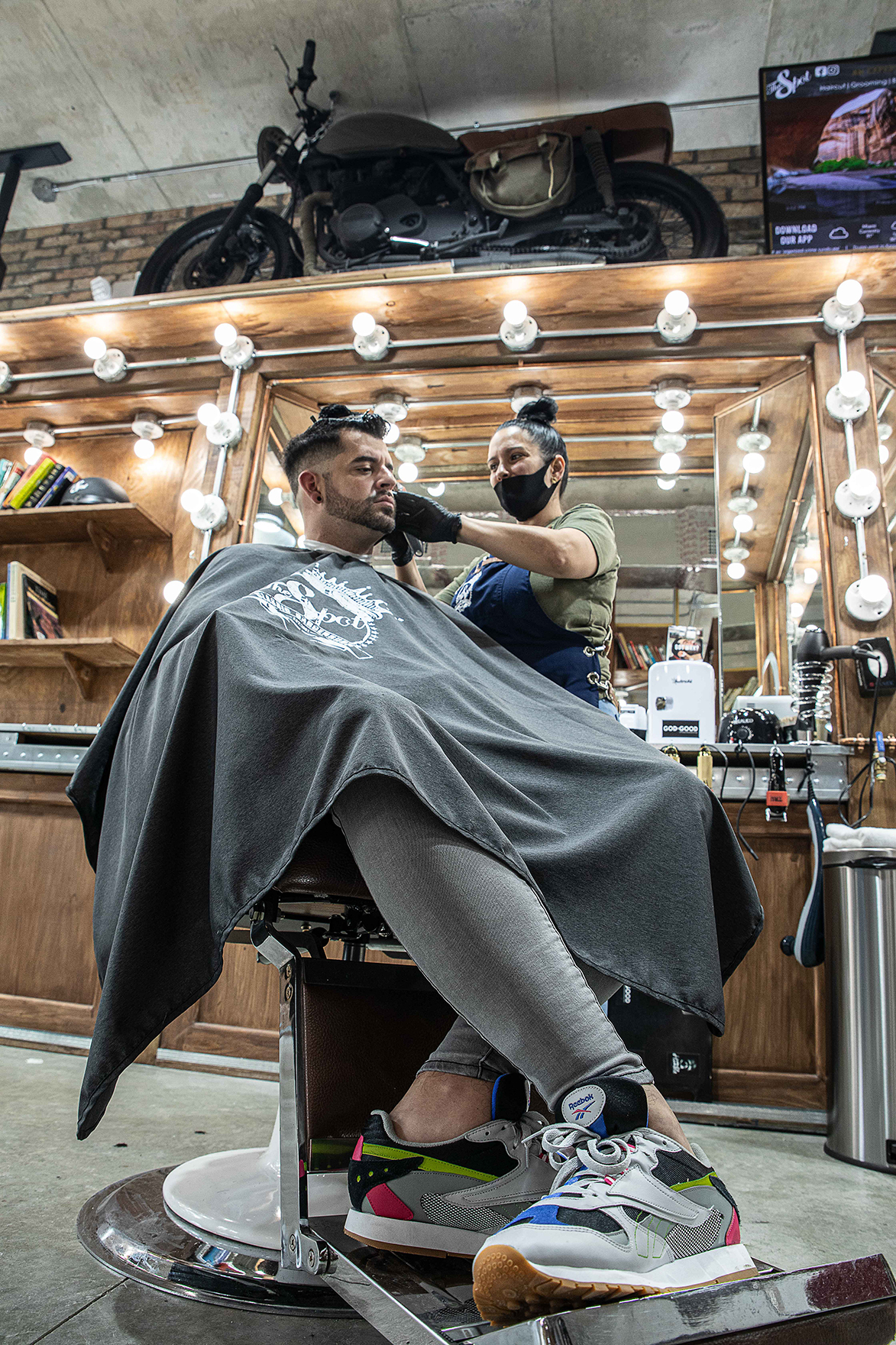 Fredis and his older brother, co-founder Juan Carlos, opened the first Spot in Little Havana in 2001 and just unveiled the 16th in Miami Lakes in August. All of the shops are in the Miami area, except for one in Fort Lauderdale, but the brothers have ambitious expansion plans fueled by a franchising program launched this year. They estimate there will be 100 Spots by 2023, including in other Florida cities and outside the state.
Fredis, the barber of the two, is already thinking even bigger: "We work the vision day in and day out, and our attitude is that we're not done with the product. We're not getting comfortable because my dreams aren't over yet—I want to go global."The 38-year-old started cutting hair out of his Little Havana house at age 14 and has never put down his shears. Driven by passion, he still does up to six cuts a week, despite the demands of running a growing operation. "I like the art of it," he says. "I like making people feel better about themselves, because that's what a haircut does. It's a sense of relief for them."
The first four Spots were modest and in lower-income neighborhoods, but Fredis envisioned tonier shops in more affluent areas from the get-go. "I always had dreams of going high-end," he explains. "Putting lawyers and doctors and entrepreneurs in our chairs was always in the back of my mind."
The professional class does come now, and not just for free booze and good reads, but also for the personal service the brothers consider paramount. The Spot is not the hair equivalent of fast food; appointments typically last from 30 minutes to an hour, ending with a shoulder massage. "We treat them like royalty. We make them feel pampered and appreciated," Fredis says. "Most barbershops rush you. They sit you down, do the cut, then want you out of there."
Besides haircuts, guests can get hot towel shaves; ear, eyebrow and nose waxes; beard and mustache trims and sculpting; manicures; and a Black Mask, an exfoliating treatment touted as drawing out skin impurities. Coming next year: facials. Prices range from $15 to $40, with a haircut going for $32. A package bundling several services will set you back $115.
Plus, there's the lure of the eclectic, cinematic atmosphere. No two shops are carbon copies, but they all mix a contemporary industrial look (exposed brick walls and high ceilings with exposed pipes) with an old-school vibe—think old-fashioned metal pendant lights and vintage décor elements: old motorcycles, car parts, adding machines.
Authentic barber chairs from the 1930s and '40s salvaged from around the country line the floor. "I've collected vintage chairs since I was 19," Fredis says. "I'm drawn to vintage things because human beings made them to last."
With the Spot Barbershops soon turning 20, the two brothers have created a concept with staying power. That's what dreaming big will get you. Bold "God is Good" signs in the shops encourage their newly trimmed guests to think big, too. "It's a positive message to never give up your faith, to follow your dreams," Fredis says. "Everyone wants that assurance."