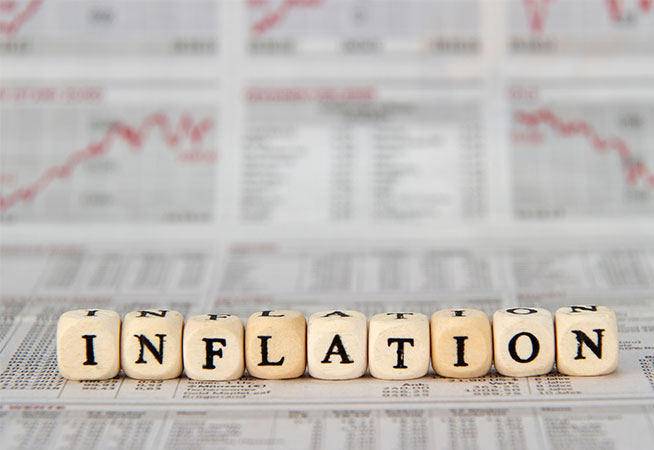 Three Products that Protect Against Fluctuating Market Rates
Sponsored Content by First American Bank
Written by Steve Eikenberry, Senior Vice President, Commercial Lending
With the recent increase in interest rates and the prospect of the Federal Reserve raising short-term rates by up to 1.75% over the next 18 months, many business owners are paying more attention to their borrowing costs.
When it comes to business growth and development, committing to an expansion becomes more difficult when inflation and the prospect of higher interest rates make budgeting challenging. That's why businesses looking to continue their growth in 2022 may benefit from hedging, a strategy that can help to offset some of the potential risks and stabilize costs.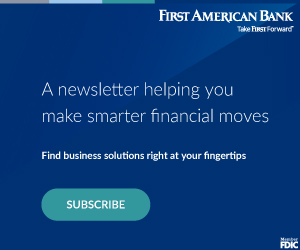 As a business owner, you're constantly balancing your revenue with outgoing expenses. That can be tricky when you're paying a loan and the interest rates increase. Most hedging products are not loans in and of themselves. Rather, they're separate contracts that act as a kind of insurance policy protecting your cash flow from fluctuating interest or exchange rates.
Establishing a fixed interest rate provides several key benefits: reduced uncertainty in cost structure, protected profit margins should interest rates rise, and allowing the business owner to focus on operating their company instead of worrying about market fluctuations. Plus, hedging enables business owners to match the funding of their long-term assets with long-term fixed rate liabilities.
3 Methods to Protect Yourself Against Inflation
There several ways to protect yourself against floating rate risk. We break down key products that help clients offset risk by establishing a predictable cash flow and mitigating expenses due to increasing market rates.
Swaps: An interest rate swap enables borrowers to convert a floating rate loan to a fixed rate. Swaps are among the most popular hedging offerings at First American Bank because, among other benefits, they can be executed quickly with minimal costs and provide more flexibility than conventional fixed rates. Interest rate swaps are ideal for borrowers concerned with significant exposure to floating interest rates. Swaps can also be used to lock in rates for a longer term than traditional fixed rate loans, or to hedge just a portion of the loan. Forward swaps allow you to lock in a rate today for a loan that starts up to 12 months into the future.
Caps: A cap limits how high a floating interest rate can rise while still permitting the borrower to benefit from drops in rates. They are typically purchased upfront with one payment and serve as an insurance policy protecting the borrower against fluctuating interest rates. Caps allow a borrower to choose the level of protection; set a higher cap level to reduce the upfront cost or set a lower cap level to provide greater protection.
Fixed Rate Loan: Fixed rate loans are the most traditional method of hedging interest rate risk. Fixed rate loans are easy to understand, have straightforward accounting treatment, and the documentation required is simple. While swaps are limited by regulation to more sophisticated businesses, fixed rate loans are available to any borrower and are typically more appropriate for smaller loans under $1,000,000.
The Opportunity in Today's Market
Managing interest rate risk through swaps, caps, or a conventional fixed rate allows borrowers to eliminate one variable in their cost structure, so they can focus on other aspects of the business. Even though interest rates have gone up recently, they are still well below the average of the last 30 years, making it a good time to lock in a favorable rate.
With First American Bank as your financial partner, our experts can guide you through the process and help you determine the best approach for your situation and your goals.
Minimize Your Risk With Hedging:

First American Bank is a privately held, full-service bank with international expertise. With almost 50 years of experience and 61 locations across Florida, Illinois, and Wisconsin, we aim to create custom solutions, deliver exceptional customer service and provide unmatched expertise in commercial banking, wealth advisory, and personal finance solutions.
Disclosure: First American Bank investment products are Not FDIC Insured, Not Bank Guaranteed, and May Lose Value.